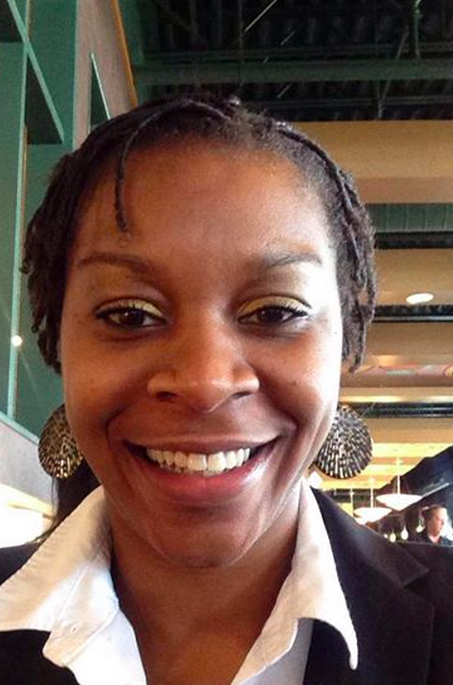 Sandra Bland, the black woman who was found hanging in her Texas jail cell three days after her arrest, told jailers she had previously attempted suicide, records show.

While getting booked into the Waller County Jail, Bland told jailers she used pills to attempt suicide in 2014 after losing her baby, according to documents obtained Wednesday by BuzzFeed News.
When asked, "Are you thinking about killing yourself today?" the jailer checked her response as "No."
Jailers gave Bland a security designation of "medium assaultive-escape," according to the booking form. Prisoners' security designations are classified on the basis of their past institutional behavior among other factors.
On Bland's form, the jailer circled "no" for "known past/present institutional behavior problems." The forms did not provide for a suicide watch or monitoring arrangement.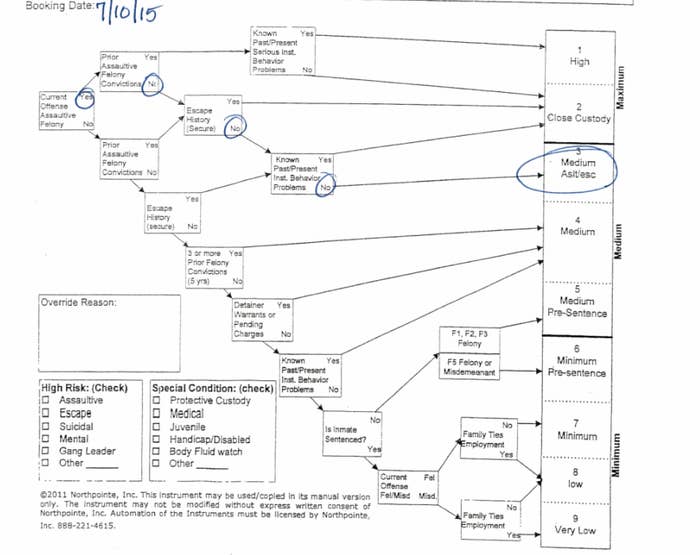 The medium security classification was one step below "close custody" and two steps below "high" which are both maximum security classifications.


According to the documents, she also informed one of the jailers that she suffered from epilepsy.

Three days later, Bland was found dead in her cell in what Waller County Sheriff's Department officials have called a suicide.
Officials said she used a trash bag that was in her cell.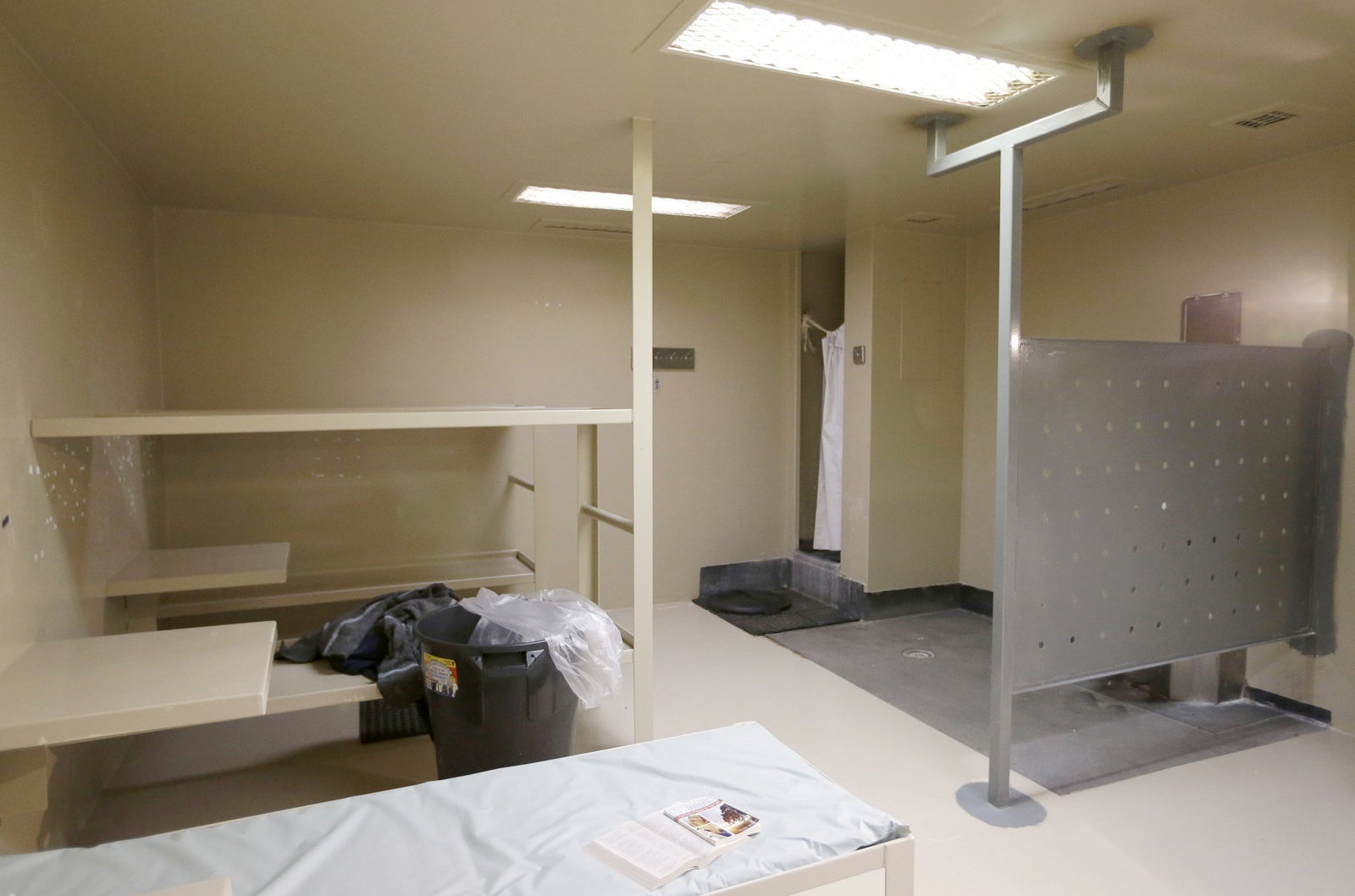 Sandra Bland's cell in Waller County Jail.
The revelation is at odds with assertions made by family members that Bland had not been previously diagnosed with depression or other mental health issues and would never have attempted to take her own life.

Bland's family and their attorney, Cannon Lambert, on Wednesday disputed reports that Bland suffered from depression or other mental health issues, pointing to the fact that she had moved to Texas for a new job.
"I can tell you that we take issue with the notion that she suffered from depression," Lambert told reporters.

On her Facebook page in March, however, Bland posted a video in which she discussed having been on a brief hiatus because she was suffering from depression and post-traumatic stress disorder.
"I am suffering from something that some of you may be dealing with right now," Bland said in the video posted on March 1. "It's a little bit of depression as well as PTSD."
In the video, she encouraged anyone also suffering with depression to come forward, and said that they would have support.
"I'm coming out here now, Sandy speaks, and let you know that yeah, I deal with it, and some of you out there probably deal with this too, and know it's OK," she said.
While in custody, Bland also attempted to call the friend whom she was staying with in Texas, according to WLS-TV, which posted a recording of the voicemail.
In the message, Bland said she was being held on $5,000 bond after seeing a judge.
"I'm still at a loss of words, honestly about this whole process," she said in the voicemail. "How did switching lanes with no signal turn into all of this, I don't even know. But I'm still here, so, I guess call me back when you can."
The voicemail is the last known message sent by Bland before she was found dead in her cell on July 13.
Harris County officials told BuzzFeed News Bland's autopsy examination had been completed and forwarded to Waller County investigators.
Waller County officials said the report would not be released until the investigation into Bland's death was completed.
On Wednesday night, however, attorney Cannon Lambert told MSNBC he was notified, via text message, that investigators want to conduct a second autopsy because the first was deemed "defective."
A representative in the Waller County District Attorney's office told NBC News that was not the case, but that investigators wanted to hold and preserve the body for any possible future examination that may be needed in the investigation. The official said Bland's body has been turned over to her family.