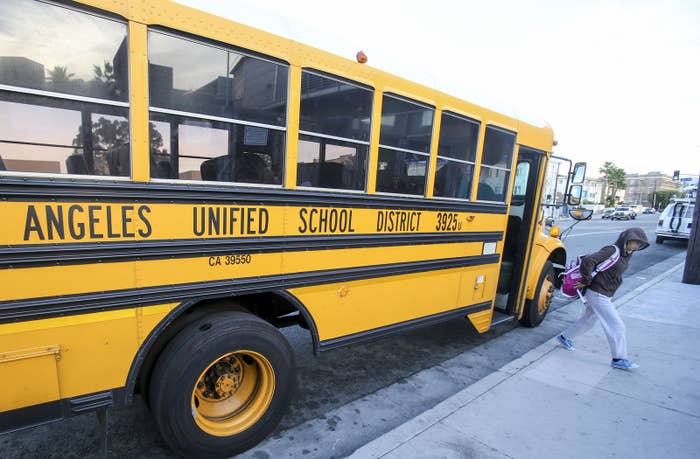 A Los Angeles schools police officer was arrested Wednesday and charged with attempted sex trafficking of a child after allegedly trying to lure a 15-year-old to have sex.
The 28-year-old officer allegedly met what he thought was a teen girl via Craigslist and, after exchanging a series of text messages, planned to pay her $150 to have sex, prosecutors said.
But the 15-year-old girl, however, was actually an undercover agent with the Los Angeles Regional Human Trafficking Task Force conducting a sting on people trying to pay minors for sex.
Mauricio Edgardo Estrada turned himself in to authorities Wednesday after he was charged in federal court, according to the U.S. Attorney's Office.
"It's deeply troubling when those sworn to protect our kids, are accused of an act that violates every tenet of the oath they pledged to uphold," Joseph Macias, special agent in charge of Homeland Security Investigations Los Angeles, said in a statement.
Estrada is accused of responding to the Craigslist ad on April 20. When he arrived at a gas station to meet with the underage girl, authorities said he was carrying condoms and about $150 in cash.
He was taken into custody by the Los Angeles County Sheriff's Department.
Los Angeles Unified School Police Chief Zipperman told the Los Angeles Times Estrada had been employed by the school district since Dec. 2013, and an internal investigation has been launched.

He added that the allegations did not involve a student at the school district, or any of its campuses.
Estrada, who was placed on administrative leave, faces a minimum of 10 years in prison if convicted.