Sandra Bland's Jail Cell Death To Be Investigated As Murder
Texas officials, who are expected to release two videos this week connected to the death of Sandra Bland, said the case will be given a "thorough and exhaustive review."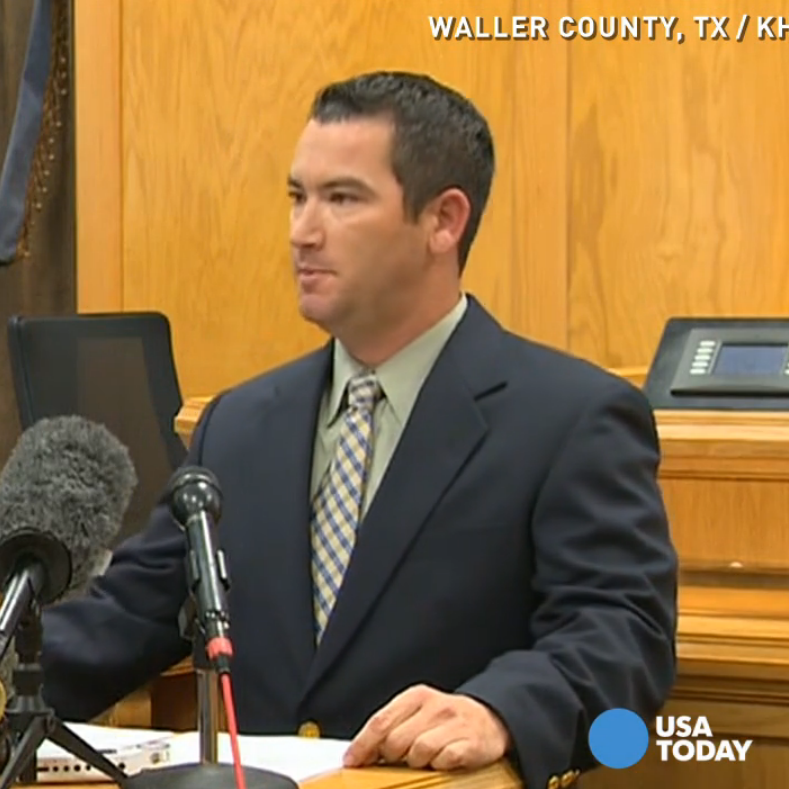 Texas officials are treating their investigation of Sandra Bland's jail cell death just as they would a possible murder to ensure it is as thorough as possible, the local district attorney said Monday.
Waller County sheriff officials said they believe Bland died in her cell from asphyxiation with a trash bag, a death they believe was a suicide. But Waller County District Attorney Elton Mathis said the 28-year-old's death would be treated "just as it would be a murder investigation."
"There are many questions that are being raised here in Waller County," Mathis said. "It needs to be a thorough and exhaustive review."
Texas officials released a surveillance video of the jail cell Monday where Bland was held. Dashcam video of her traffic stop and arrest is set to be released Tuesday by the Texas Department of Public Safety.
Friends and family of Bland have publicly questioned whether her death was a suicide, and public scrutiny has only increased after a cell phone video of her arrest on July 10 showed officers holding her to the ground as she yelled, "You just slammed my head into the ground."
A Texas state trooper, who was involved in Bland's arrest, said that she "began swinging her elbows at me and then kicked me in my right leg in the shin," according to an arrest affidavit a reporter for ABC7 WLS in Chicago tweeted Tuesday. Trooper Brian Encinia said Bland was "combative and uncooperative" after she was pulled over and had to be "removed from the vehicle." He said "force was used to subdue Bland to the ground" after which she continued to "fight back."
The jail cell video released Monday does not provide a direct angle into Bland's 15-by-20-foot cell #95, but does show jailers looking into the cell and checking on her moments before she was found hanging, officials said.

In the video, a jailer can be seen peering into her cell, then walking back through a hallway toward another jailer. The two then run back to the cell out of the camera's view.
Capt. Brian Cantrell of the Waller County Sheriff's Department said jailers checked on Bland just after 7 a.m. on July 13.
According to a timeline of events given by authorities, Bland used an intercom at 7:55 a.m. to ask how to use a phone in her cell to make a call — something Cantrell said she never did.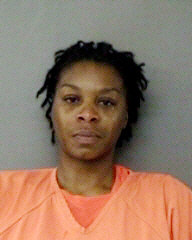 At 8:58 a.m., jailers checked on her to ask if she wanted to go to the jail's recreation hall, but found her hanging from a privacy partition in her cell.
According to Cantrell, Bland was found in a "semi-standing position."
"Her feet were on the ground," he said, adding that asphyxiation can occur in standing, sitting, or kneeling positions.
Inmates are now being monitored hourly, and the trash bags used in Bland's cell have been removed from the jail.
Among the evidence being analyzed is the trash bag, Mathis said, which is being searched for fingerprints and DNA for any signs it was handled by anyone other than Bland.
The death is being investigated by Texas Rangers and monitored by the FBI, Cantrell said. Waller County sheriff's officials are also conducting their own preliminary investigation, he added.
"The death of Miss Bland was a tragic incident, not one with criminal intent or a criminal act," Cantrell said.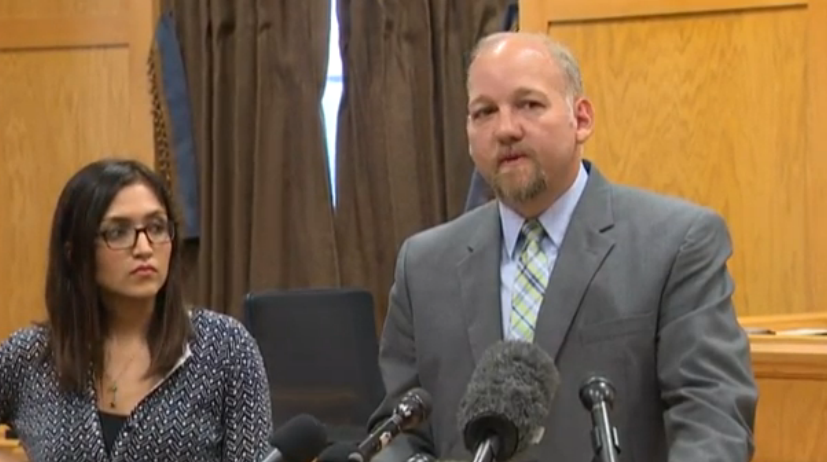 Mathis said he believed the video had not been edited, though it had not yet been analyzed by the FBI.

Once the investigation is completed, it will be reviewed by a Waller County grand jury, which meets monthly.
However, Cannon Lambert, an attorney representing Bland's family, told the Tom Joyner Morning Show that video of the initial arrest shows a Texas trooper trying to pull Bland out of her car, and that she did not strike the trooper.
On Friday, the Texas Department of Public Safety said it had identified procedural violations made during the traffic stop.
Bland was allegedly pulled over after failing to signal before changing lanes and, according to the Texas Department of Public Safety, she became "argumentative and uncooperative."
Mathis, who said he reviewed the recording, said she was "very combative" during the traffic stop.
She was taken into custody on suspicion of assault on a public servant.
"It was not a model traffic stop, and it was not a model person that was stopped in a traffic stop," Mathis said.
Mathis added that the video shows only a limited perspective of Bland's interactions with the officers, noting that much of the activity takes place inside her car.

Bland's family members have asked for an independent autopsy, and for the U.S. Department of Justice to intercede.
Bland's family has also rebuffed references to her battle with depression and PTSD — which she spoke of on her Facebook page — pointing out that she was about to start a job at Prairie View A&M University, and was known for being bright and smart.