Ryan Bundy Helped Lead Two Armed Standoffs Against The Government. Now He's Running A Conspiracy-Laced Campaign For Governor.
Bundy's foray into mainstream politics carries with it an extreme ideology and includes a full menu of conspiracy theories, debunked suspicions, and anti-gay views.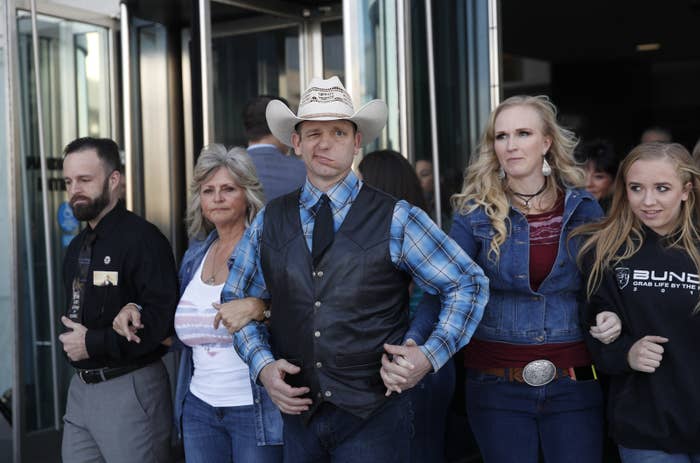 Four months ago, Ryan Bundy was wearing a red jumpsuit and sitting in a federal prison, a real-life cowboy accused of orchestrating an armed standoff against the federal government.

Bundy had just been acquitted in another armed occupation and was facing conspiracy charges and, possibly, a lifetime behind bars.
Instead, in a stunning ruling, a federal judge ordered all charges dropped against Bundy, his brother, and his father, citing "flagrant prosecutorial misconduct" by government prosecutors. Now Bundy, a lifelong rancher, has launched a bid to become Nevada's next governor, betting that his well-publicized stand against the federal government and court victories have earned him enough of a following to deliver a victory in November.
"I'm getting lots of attention and I'm talking directly to the people," Bundy told BuzzFeed News.
No longer carrying a sidearm, the 45-year-old has tried to present a more mainstream conservative campaign message, albeit one that is based on a strict interpretation of the Constitution, support for state sovereignty, and vehement opposition to public lands.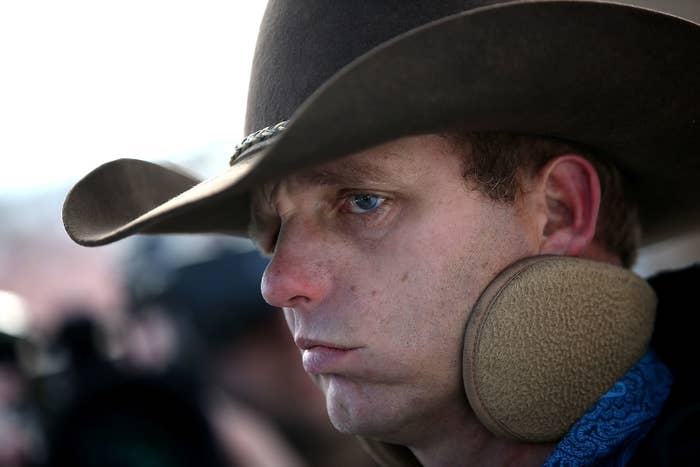 As he tries to move from armed insurgency to electoral politics, Bundy is nevertheless still carrying with him some of the same beliefs that led to his family's confrontations with the government.
Most notably, perhaps, Bundy believes Washington has no authority to manage the vast public lands in the West — including his family's ranch in Bunkerville, Nevada —although most legal scholars and federal judges who have heard the Bundys' case against the government disagree.
His campaign is also informed by a more extreme ideology, including a full menu of conspiracy theories, debunked suspicions, and anti-gay views. In an interview with BuzzFeed News, Bundy said he believes "chemtrails" are being sprayed from aircraft on the unsuspecting public for unknown but nefarious reasons, that he suspects former president Barack Obama is not a US citizen, and that being gay is "sick and wrong."
"There shouldn't be any homosexuality," he said. "That is just a disease."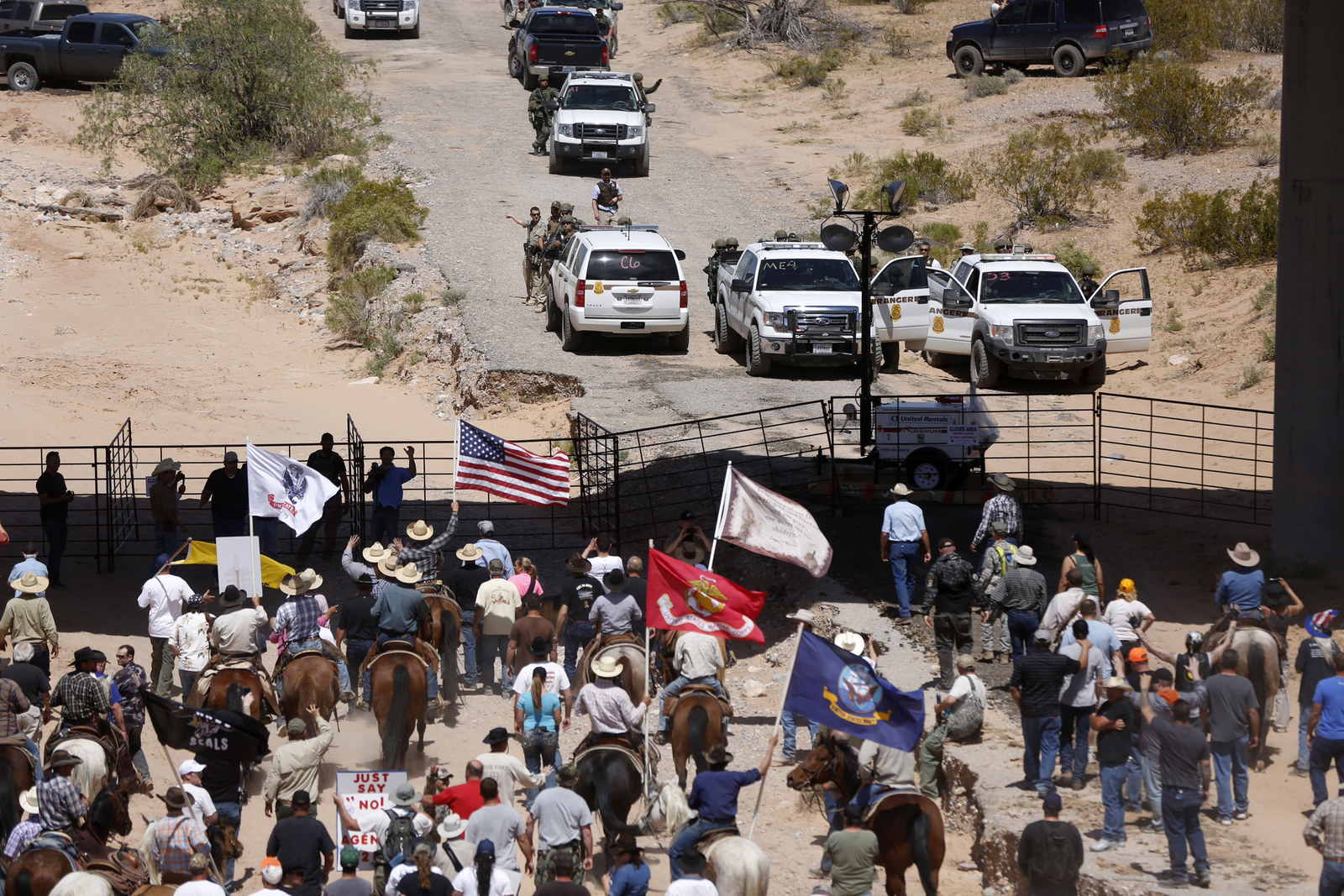 The Bundys first gained national attention in 2014, over patriarch Cliven Bundy's refusal to pay federal grazing fees. When the Bureau of Land Management began to seize his cattle, citing more than $1 million in unpaid fines and fees, the Bundys pushed back, organizing protests against the federal agency.

Though Cliven Bundy's stance had elements in common with the 1970s Sagebrush movement, which opposed federal control of public lands, his feud with Washington ultimately drew in a mishmash of supporters to his Nevada ranch that included militias, anti-government groups, and several conservative state lawmakers.
Cliven Bundy himself also aired controversial views, stating during the 2014 standoff that he had "often wondered" whether black people — whom he referred to as "the negro" — were "better off as slaves, picking cotton and having a family life and doing things." In a radio interview that same year, he also said, "I don't recognize the United States government as even existing."
Law enforcement agencies and organizations that monitor extremist groups, like the Anti-Defamation League, have warned that militia and anti-government groups have been emboldened by the Bundys' actions and by their victories in federal court.
Ryan Bundy seems to have adopted some of the ideas associated with sovereign citizens, an extremist ideology that holds people who reside in the United States can declare themselves "sovereign" and thus not bound by federal laws or agencies.
On the financial disclosure required for his Nevada campaign, Bundy signed, "ryan;bundy all rights reserved without prejudice" — a common practice among sovereign citizens. And during his criminal trials, Bundy filed motions claiming he was not subject to federal courts.
"I am a State National and one of the We the People who are endowed with rights by God, therefore I do not fall within the jurisdiction of the court," he stated in a motion filed in a Nevada federal court. As a result, he argued, the charges should be dismissed.
Asked whether he considered himself a sovereign citizen, Bundy told BuzzFeed News he doesn't like the term. "You're either a sovereign, or you're citizen," he said. "I believe that I am a sovereign. People created government, government didn't create people. So the government is not my master, I am theirs."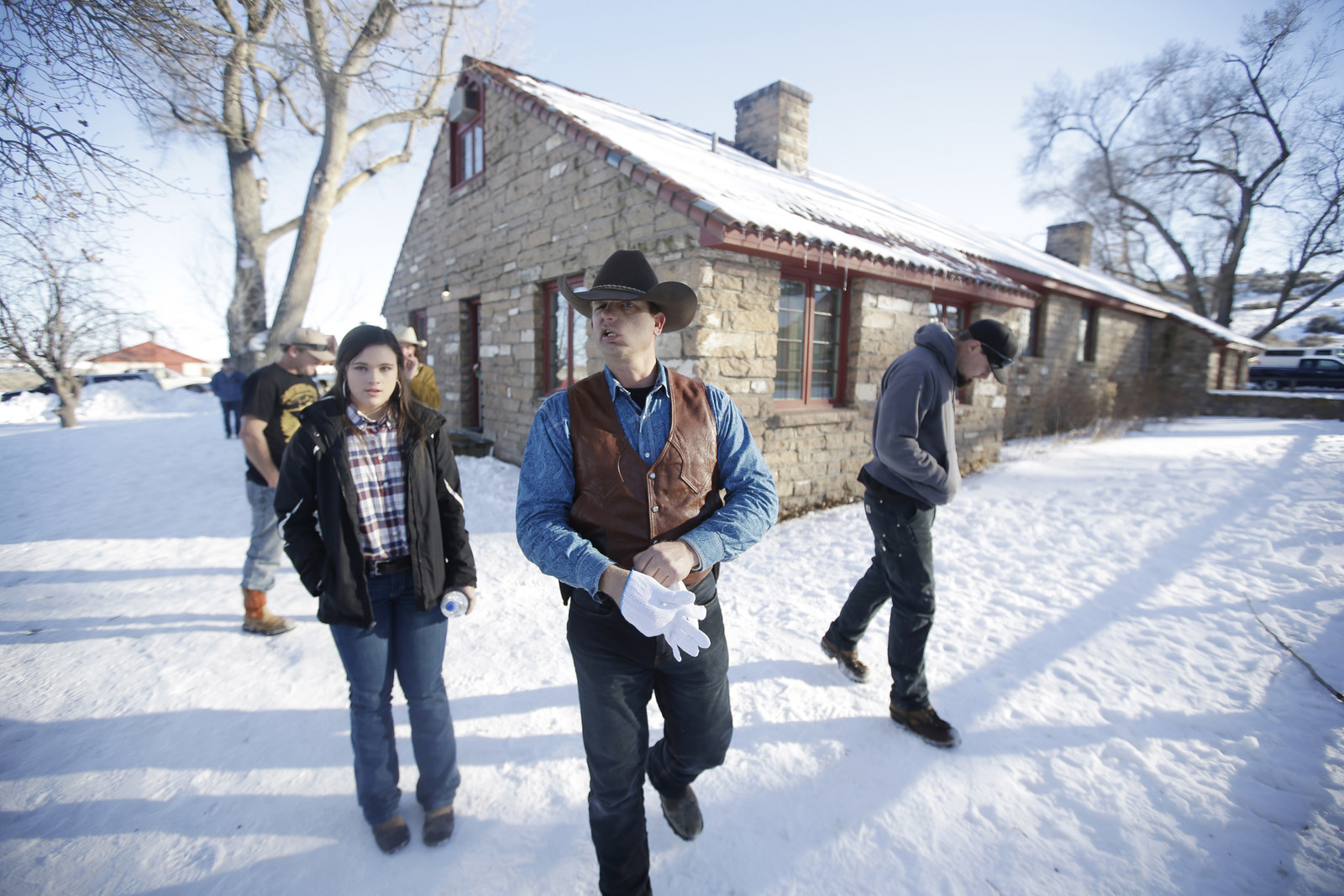 Bundy has maintained — and is motivated by — a distaste for politicians and what he said is a deeply faulty justice system. "The people in the state of Nevada are not free," he said. "If I'm elected, I will ensure and make sure that Nevada is recognized as a sovereign state and not just a province of the greater United States corporation."
His independent bid for Nevada governor comes as Democrats try to break the GOP's 24-year hold on that office, in what is shaping up to be the most expensive race for governor in the state's history. Hillary Clinton won Nevada in 2016, and the leading Democratic gubernatorial candidate, Steve Sisolak, has already reportedly raised $2.5 million. The Democratic Governors Association has also named Nevada as one of eight states it hopes to flip in 2018, to the tune of $20 million.
Against this backdrop, Bundy envisions a different path for his campaign, one that's focused on small townhalls, county fair booths, and conservative radio appearances. "I'm not going to spend a lot of money on campaign ads," he said. Instead, he hopes a focus on personal freedom and the Constitution will appeal to voters.
"I'd just as rather live a simple life, make a simple living running a ranch, but I cannot do that," Bundy said. "Those who have been elected have failed to protect the people of Nevada."
His motivation for running is also personal, his brother Ammon Bundy said, involving the Republican frontrunner in the gubernatorial race, Nevada Attorney General Adam Laxalt.
During the federal trial over the 2014 standoff at their ranch, the Bundys asked Laxalt to intervene. He declined, Ammon Bundy said, and the family wasn't "pleased with his response at all."
"We're going to, or Ryan is, going to give him a little bit of a run for his money," he added.
Laxalt did not respond to requests for comment from BuzzFeed News.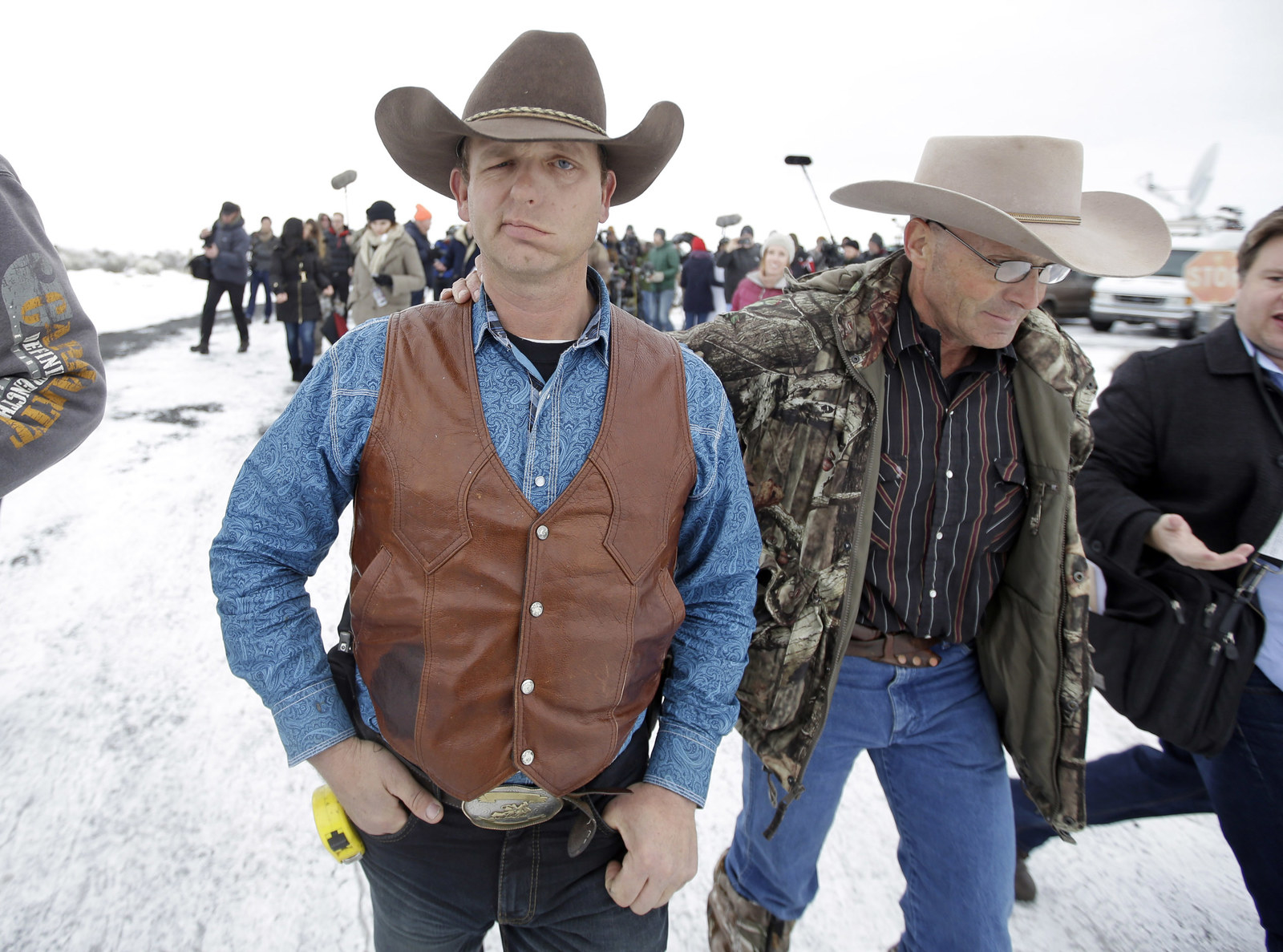 Regardless of the race's outcome, Bundy's long-shot campaign gives the rancher and his supporters a larger platform to espouse their views, representing a broader trend of anti–federal government activists attempting to inch closer to political power.
In Idaho, US Rep. Raúl Labrador, a Republican who has also shown support for the Bundys and their cause, is running for governor. Phil Lyman, a county commissioner who staged a protest against federal land management that Ryan Bundy attended, is running for state office. Shawna Cox, another Bundy supporter, is running for office in Utah's Kane County.
But while these candidates all advocate a dramatically scaled-back role for the federal government, Bundy's bid is informed by views that are much more extreme. A Facebook page for his campaign manager, Denise Mraz, is populated with posts promoting a range of conspiracy theories, including that vaccines cause disease and that a popular herbicide is reducing the production of testosterone in children and sparking "the gay epidemic."
In an interview with BuzzFeed News, Mraz declared that recent mass shootings in Parkland, Florida, and Las Vegas were "false flags" orchestrated by the CIA and FBI, and that survivors are "crisis actors" hired to play the roles.
Asked about Mraz's views, Bundy demurred. "My beliefs are my beliefs, and her beliefs are her beliefs," he said — although he does share her concerns about so-called chemtrails.
"It's obviously going on, and it's not right," Bundy said, referring to the streaks of condensation left behind by passing aircraft that conspiracy theorists believe are chemical agents. "Whatever is going on I'm not certain, but there's something going on in the sky."