Charleston Church Shooter Wants To Plead Guilty, His Attorney Says
An attorney for Dylann Roof, who is accused of shooting nine people to death at a historic black church in South Carolina, told a federal judge Friday that his client wants to plead guilty.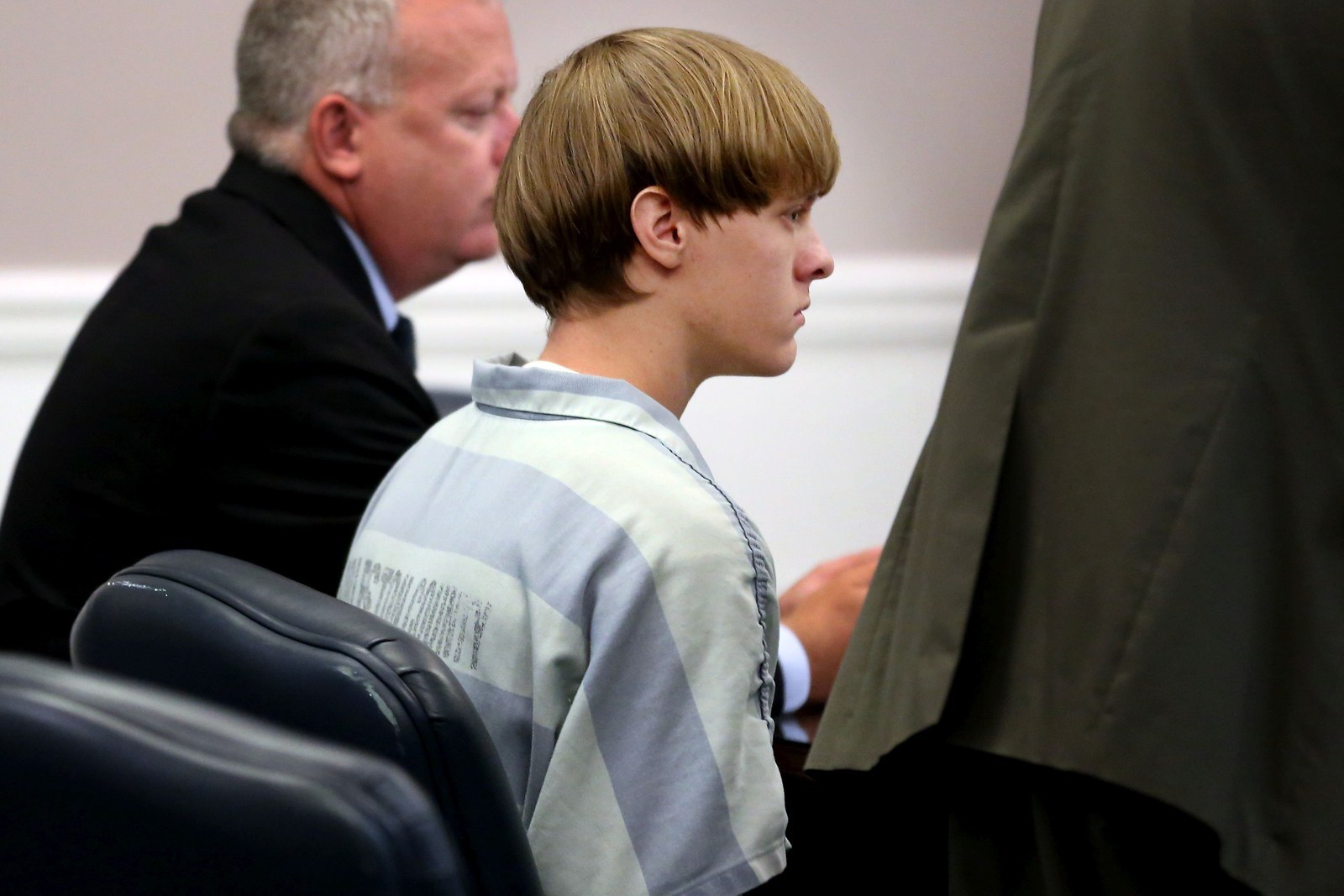 Dylann Roof, the 21-year-old accused of shooting nine parishioners to death in a historic black church in Charleston, South Carolina, wants to plead guilty, his attorney told a judge in court Friday.
Roof faces 33 murder and hate crime charges in connection with the June 17 shooting that shocked the nation.
During a court hearing Friday, Roof's attorney, David Bruck, said his client told him he wants to plead guilty to the charges, the Associated Press reported. But Bruck added he could not advise his client without first knowing if prosecutors plan to seek the death penalty.
"Mr. Roof has told us that he wishes to plead guilty," Bruck said in court, according to the AP. "Until we know whether the government will be seeking the death penalty, we are not able to advise Mr. Roof."
According to court records, U.S. Magistrate Judge Bristow Marchant then entered a not guilty plea for Roof.
Roof is accused of attending a Bible study at Emmanuel African Methodist Episcopal Church on June 17 and opening fire, killing nine, including state senator and pastor Clementa Pinckney.
A website that appeared to belong to Roof contained a white supremacist manifesto and expressed hatred toward African-Americans, Jews, and Latinos.
Eighteen of the 33 charges filed against Roof could make him eligible for the death penalty, though prosecutors have not said whether they would pursue that punishment.
A pretrial hearing was set for Aug. 20.