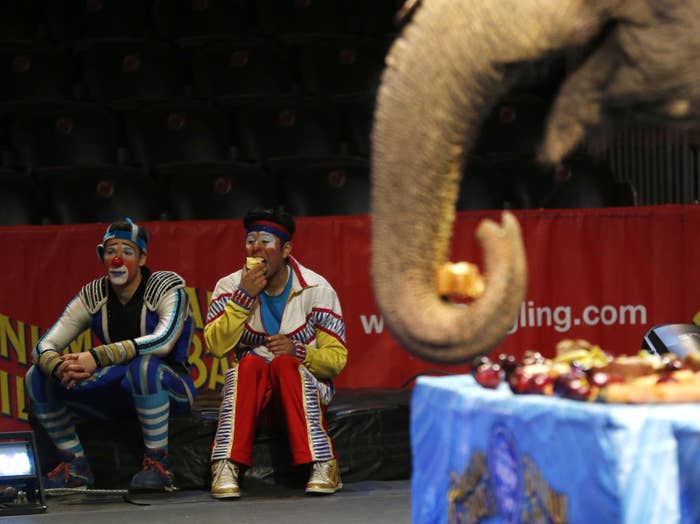 "The Greatest Show on Earth" is ending after 146 years and will perform its last act in May, Ringling Bros. announced Saturday.
Owners of the iconic American circus cited declining ticket sales and rising costs. The show was also seeing more empty seats recently after Ringling Bros. stopped using elephants, the company said in a statement.
"Ticket sales have been declining, but following the transition of the elephants off the road, we saw an even more dramatic drop," the company said. "This, coupled with high operating costs, made the circus an unsustainable business for the company."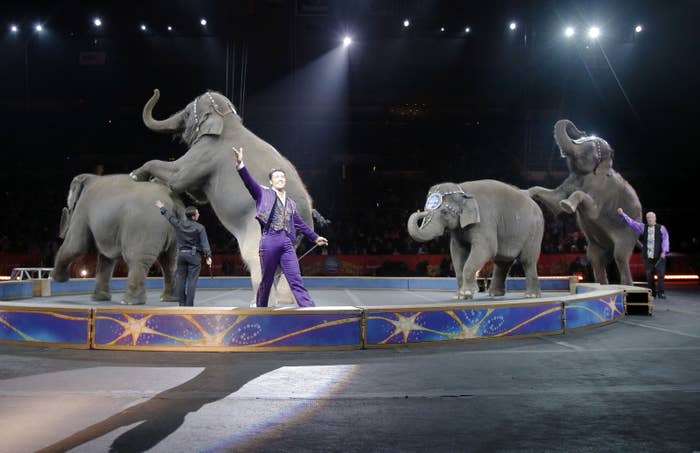 The elephants were part of the traveling show for decades, dancing and performing feats at the command of its trainers. The circus, however, stopped using them in May 2016 amid unyielding criticism by animal rights groups and changing public sentiment.

In 2011, Ringling Bros. also faced a $270,000 fine from the US Department of Agriculture for its treatment of the animals.
According to the company's statement, the loss of the elephants dealt one last blow to a show already struggling with anemic ticket sales.
"The decision was even more difficult because of the amazing fans that have become part of our extended circus family over the years," the company said. "We know Ringling Bros. isn't only our family business, but also your family tradition."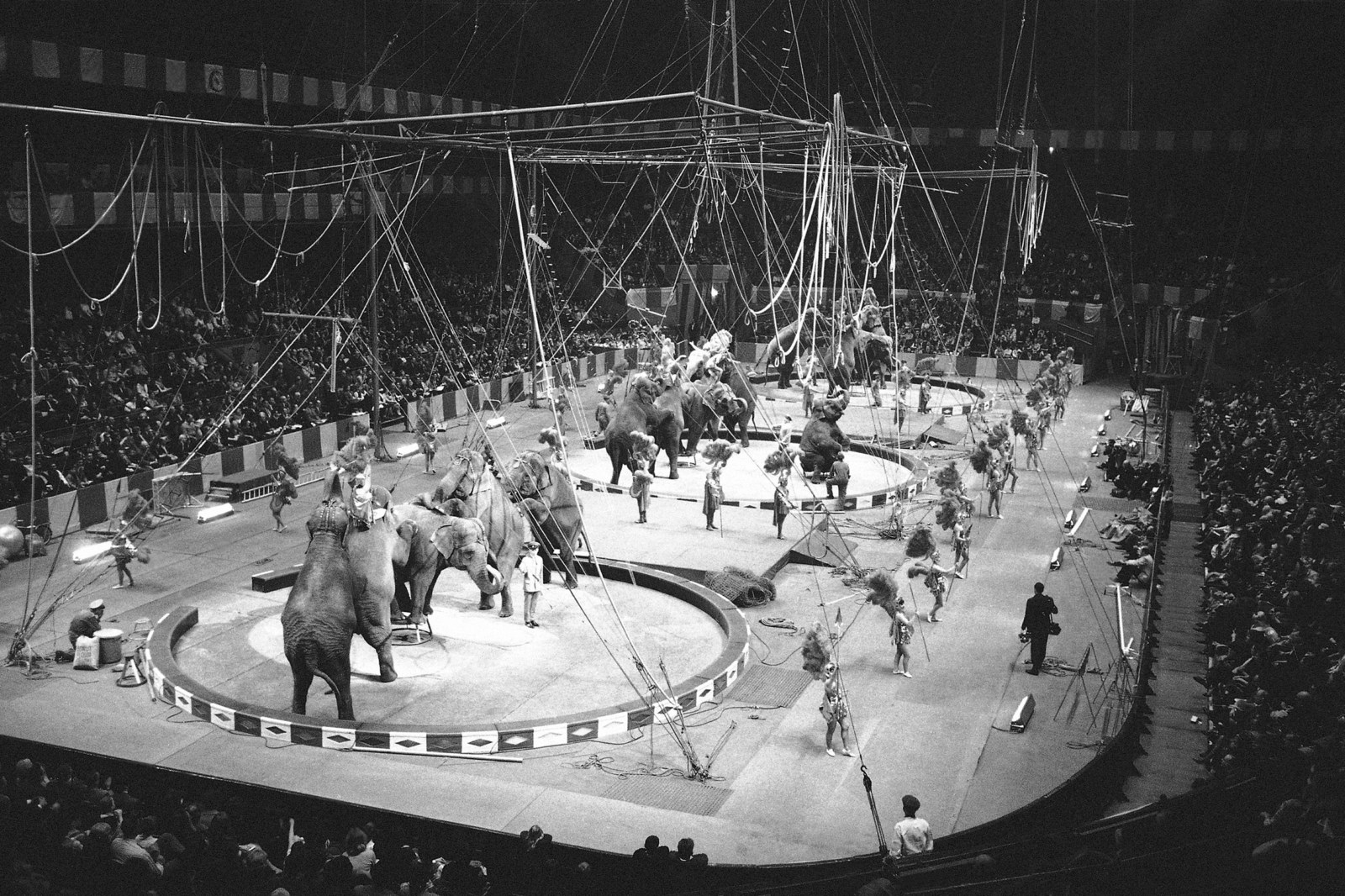 The colorful clowns, exotic animals, and acrobats have been a part of the circus since its first shows in the 1800s.
Founded by Phineas Taylor Barnum, the Barnum & Bailey show included wild animals and human oddities. The Ringling Bros. show got its name from juggling brothers, the Associated Press reported, who in the early 1900s, merged with Barnum & Bailey.
The company had recently announced making history with its first female ringmaster.
"The circus and its people have continually been a source of inspiration and joy to my family and me, which is why this was such a tough business decision to make," Kenneth Feld, CEO of Feld Entertainment, which owns the Ringling Bros., said in the statement.
The announcement was reportedly made after circus performers were informed of the decision Saturday night. The two current traveling shows, however, will continue to perform.
It's "Circus XTREME" show will end in Providence, Rhode Island, on May 7.
The "Out of this World" tour will conclude at the Nassau Veterans Memorial Coliseum in Uniondale, New York, on May 21.
As for what will happen to the animals, the company will continue to operate the Center for Elephant Conservation in Florida, where it retired its elephants last year. Other homes will be found the other animals, which include lions, tigers, camels, alpacas, and kangaroos, the AP reported.
Some of the hundreds of employees will be reassigned to other shows owned by the company, but most will be out of a job.
Watch Ringling Bros. executives discuss the decision here: