Reports On Tamir Rice Shooting Find Officer's Actions Were "Justified"
The two reports will be presented to a grand jury, along with evidence in the case, to determine whether or not criminal charges will be filed against the officer.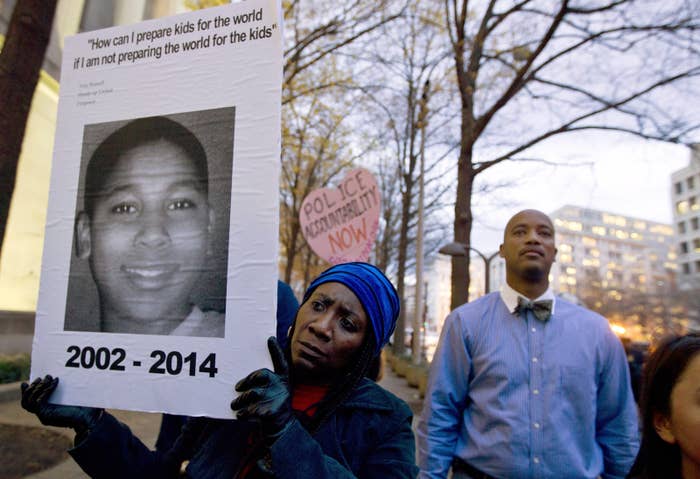 Two reports on the police killing of 12-year-old Tamir Rice conclude an officer was justified in shooting the boy, who was carrying a toy pistol in a park.
The reports were compiled by a senior chief deputy district attorney from Denver and a retired FBI agent at the request of the Cuyahoga County Prosecutor's Office, which is investigating the shooting.
Both reports, released Saturday, found that Cleveland police officer Timothy Loehmann reasonably believed Rice posed a threat when the rookie officer opened fire in November 2014.
"There can be no doubt that Rice's death was tragic and, indeed, when one considers his age, heartbreaking," wrote S. Lamar Sims, the senior chief deputy district attorney in Denver. "However, for all the reasons discussed herein, I conclude that Officer Loehmann's belief that Rice posed a threat of serious physical harm or death was objectively reasonable as was his response to that perceived threat."

The reports were released by Cuyahoga County Prosecutor Timothy J. McGinty in what he said was an effort to maintain transparency and an "intelligent discussion" on the use of police force.
The reports, as well as the evidence in the case, will be turned over to the Grand Jury who will review the case.
Rice was shot by police while playing in a park near his mother's house. He was carrying an Airsoft BB gun that authorities said looked like a real weapon.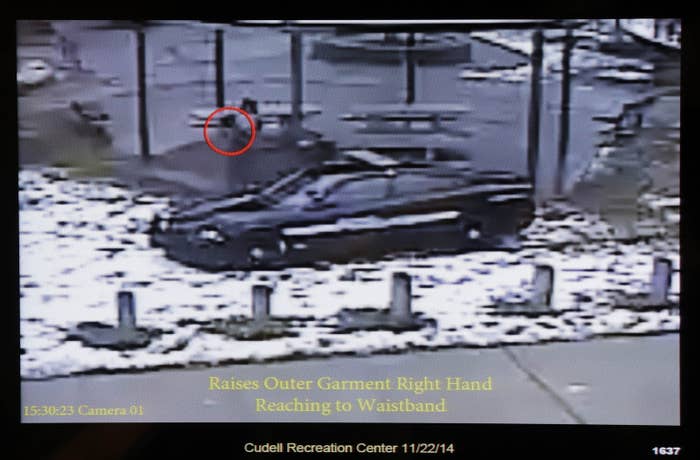 A 911 caller reported seeing Rice pointing the gun in the park and officers responded.
Police pulled the patrol car feet from Rice, and Loehmann fired within two seconds of getting out of the car.
In both reports, officials said Rice seemed to have reach to his waistband and the officer responded to what appeared to be a threat.
"Unquestionably, the actions of Rice could reasonably be perceived as a serious threat to Officer Loehmann," Kimberly A. Crawford, the retired FBI agent, wrote in her report.
Subodh Chandra, an attorney representing Tamir's family, criticized the reports and told NBC News they were composed by "pro-police" experts.
"These supposed 'experts' — all pro-police — dodge the simple fact that the officers rushed Tamir and shot him immediately without assessing the situation," she said.
A grand jury will decide whether or not to press charges in the shooting.