Report: U.S. To Move Tanks, Fighting Vehicles To Eastern Europe To Counter Russian Aggression
The plan by American and NATO allies is reportedly designed to deter any future Russian aggression in the region, the New York Times reported Saturday.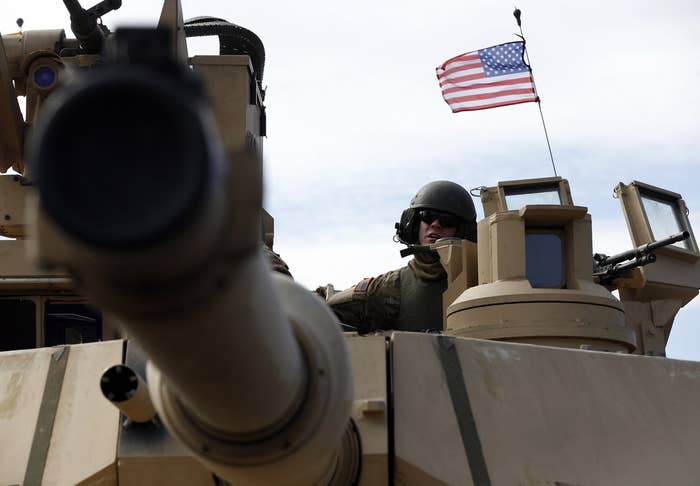 American tanks, heavy fighting vehicles, and other military equipment could be moved into Baltic and European countries to prevent future Russian aggression in the region, the New York Times reported Saturday.
If so, it would be the first time since the Cold War the U.S. has placed heavy military equipment in the former Soviet sphere of influence.
U.S. and allied military officials who spoke to the New York Times on condition of anonymity, said the plan -- which has yet to be approved -- was made in response to the ongoing war in Ukraine and Russia's annexation of Crimea.
Pentagon officials would not confirm details of the plan to BuzzFeed News, but acknowledged the U.S. military has continued to increase military equipment in the region.
"The U.S. military continues to review the best location to store these materials in consultation with our allies," a statement sent to BuzzFeed News read. "At this time, we have made no decision about if or when to move to this equipment."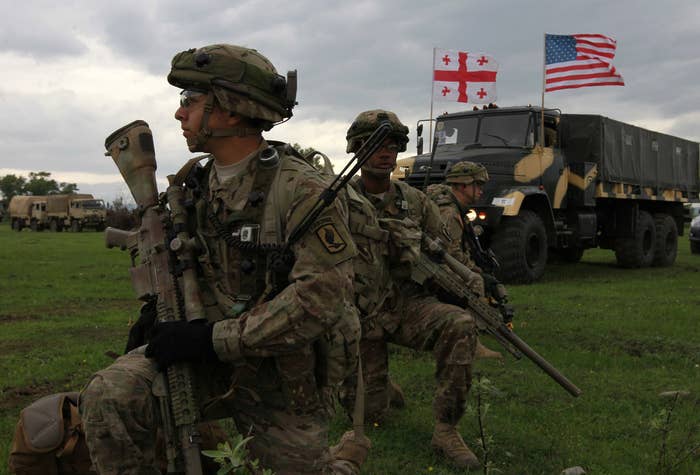 NATO allies expanded the bloc in 2004 as it grew to include Baltic nations, but military personnel and equipment was not being permanently stationed there in an attempt to work with Russian leaders.
The New York Times reported that the amount of military resources under the plan would be "small compared with what Russia could bring to bear," but it could serve as a symbolic message of U.S. commitment to the area that would be designed to reach not just to Russian leaders but NATO allies too.
Under the current plan, according to the New York Times, enough equipment for about 150 soldiers would be stored in Lithuania, Latvia, and Estonia.
Equipment for about 750 solders would be placed in Poland, Romania, Bulgaria, and Hungary.
The plan still requires approval from the White House and Defense Secretary Ash Carter. It could also face international political pressure, as Russia reacts to the plan.