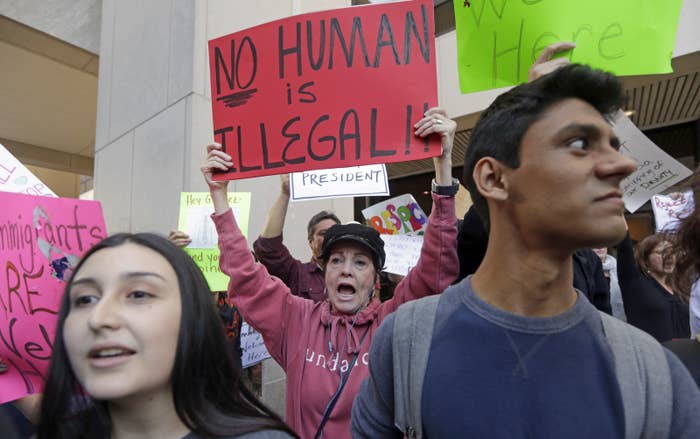 President Donald Trump's plan to rid the US of so-called sanctuary cities appears to be backfiring, instead inspiring a wave of cities across the country pledging to be havens for undocumented immigrants.

More than a dozen cities and counties have adopted the title of sanctuary city or similar policies since the presidential election, taking a defiant stance against the White House crackdown.
Immigration "is an economic force, it's the fiber of our country, and this is a message we want to send," Elba Garcia, a Dallas County, Texas, commissioner told BuzzFeed News. "And if we're a target [of the White House], well, it won't be the first time."
Even after the president signed an executive order in January threatening to withdraw federal funds from sanctuary cities, several local governments have adopted policies friendly to undocumented immigrants. Those policies include assurances that police won't ask about a person's immigration status or honor detainer requests from immigration officials of suspects arrested for minor crimes.

Rather than get rid of the sanctuaries, advocates say, the White House's decision to go after the communities seems to have only increased their support. At the very least, supporters say, local governments are being told to take a clear stand on the issue.

"We've asked them to take a side," Rafael Elizalde, an aide to California Rep. Mark Takano, told BuzzFeed News. "At the very least, they need to be responsive to a very serious issue."
Elizalde, who is running for a city council seat in Riverside, was behind a request for the city to discuss the issue that drew more than 200 people to city hall this week. Riverside weighed becoming a sanctuary city in 2014, but after two council members failed to show up to the meeting and another walked out, it failed to take a vote on the issue.
"It was a great way of ensuring the city council killed it without touching it," he said.
But this year might be different.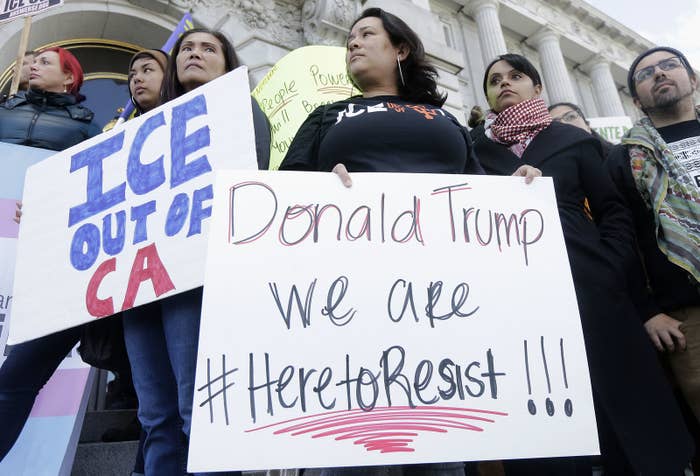 While immigration may be a federal issue, local governments across the country are being thrust into the debate by a growing Latino population that's become increasingly concerned with Trump's anti-immigration policies.

Cities and counties like Birmingham, Alabama; Cincinnati, Ohio; Travis County, Texas; Alameda County, California; Santa Ana, California; Urbana, Illinois; Olympia, Washington; Boulder, Colorado; Ithaca, New York; Ypsilanti, Michigan; and Boise, Idaho, have either recently adopted the title of sanctuary city or similar policies.

Other local governments, including Phoenix and St. Louis as well as Howard County, Maryland; Richmond, California; and Ann Arbor, Michigan, are considering it.
One county, Miami-Dade, Florida, has reversed its position as a sanctuary city in the face of Trump's directive, sparking protests at the county building. But large cities that declared themselves sanctuaries years ago, including New York, Los Angeles, Chicago, Baltimore, Philadelphia, and Oakland, have doubled down.
Last week, the state of Oregon expanded its sanctuary policy to prohibit all state agencies from asking about a person's immigration status. And California lawmakers are currently reviewing a bill that would make the entire state, the most populated in the US, a sanctuary state.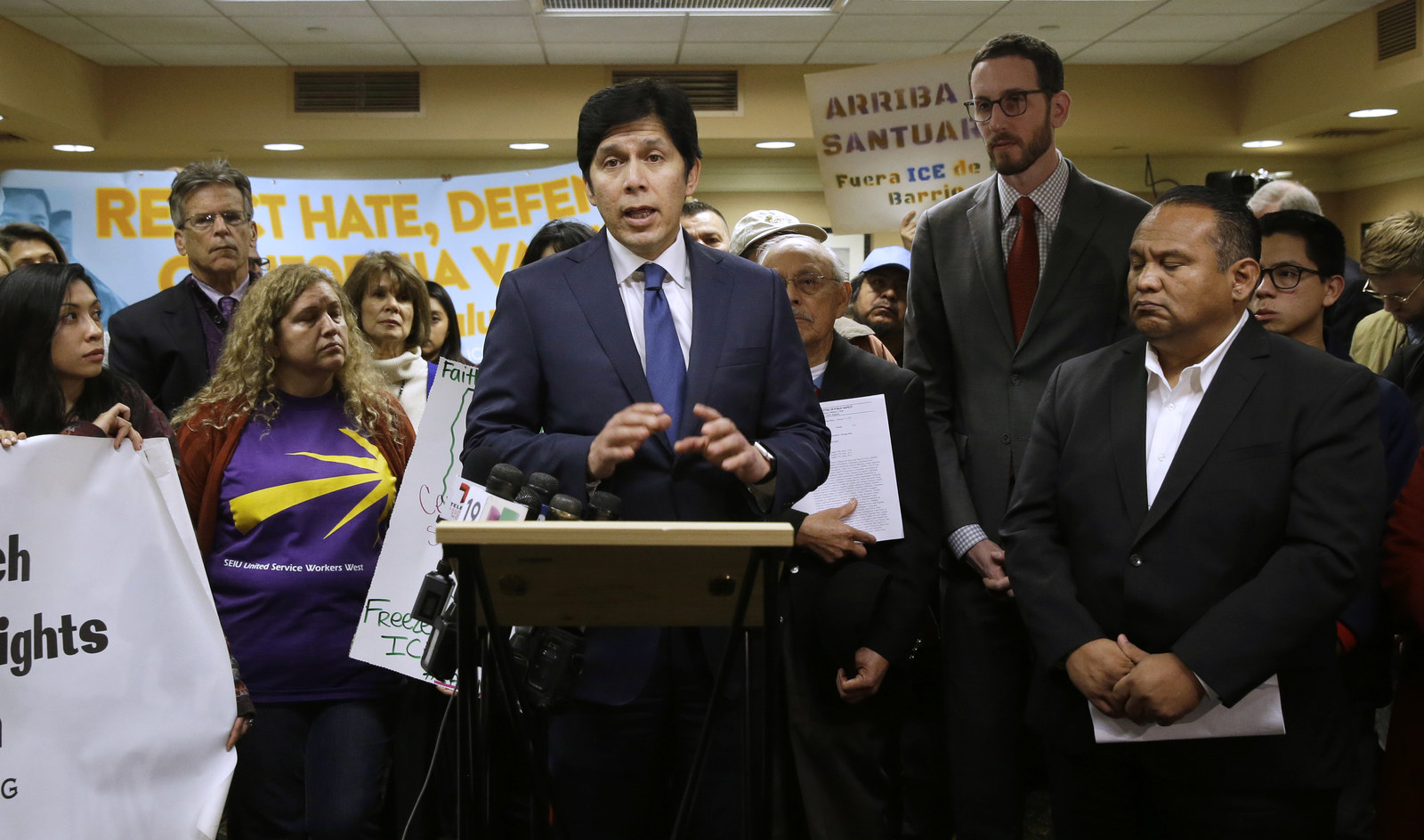 The sudden surge of new sanctuary cities has not gone unnoticed by opponents, and state legislatures are now also reviewing bills that would ban sanctuaries within their borders.
The states of Idaho, Pennsylvania, Michigan, Virginia, Texas, Ohio, Tennessee, Florida, North Carolina, and Iowa are all considering bills that would ban sanctuary cities.
While there are currently no sanctuary cities in Idaho, state Rep. Greg Chaney has introduced a bill there to ban them.
"I'd like to keep it that way," Chaney told BuzzFeed News. "It's a pre-emptive bill."
Chaney said he doesn't want the federal government to take up mass deportations, but he believes sanctuary cities are dangerous, including for their own residents. Chaney said he expects more cities to become sanctuaries in defiance of Trump — and red states to introduce bills similar to his withholding state funds from them.
In Tacoma, Washington, City Councilman Ryan Mello introduced the discussion last week of possibly having the city identify as a sanctuary city, even though the city already has policies in place.

Mello said in the past weeks he's heard from residents who wanted the city to adopt the label. The pressure to adopt the title, he said, grew significantly after Trump signed the executive order threatening to withdraw federal funds from sanctuary cities.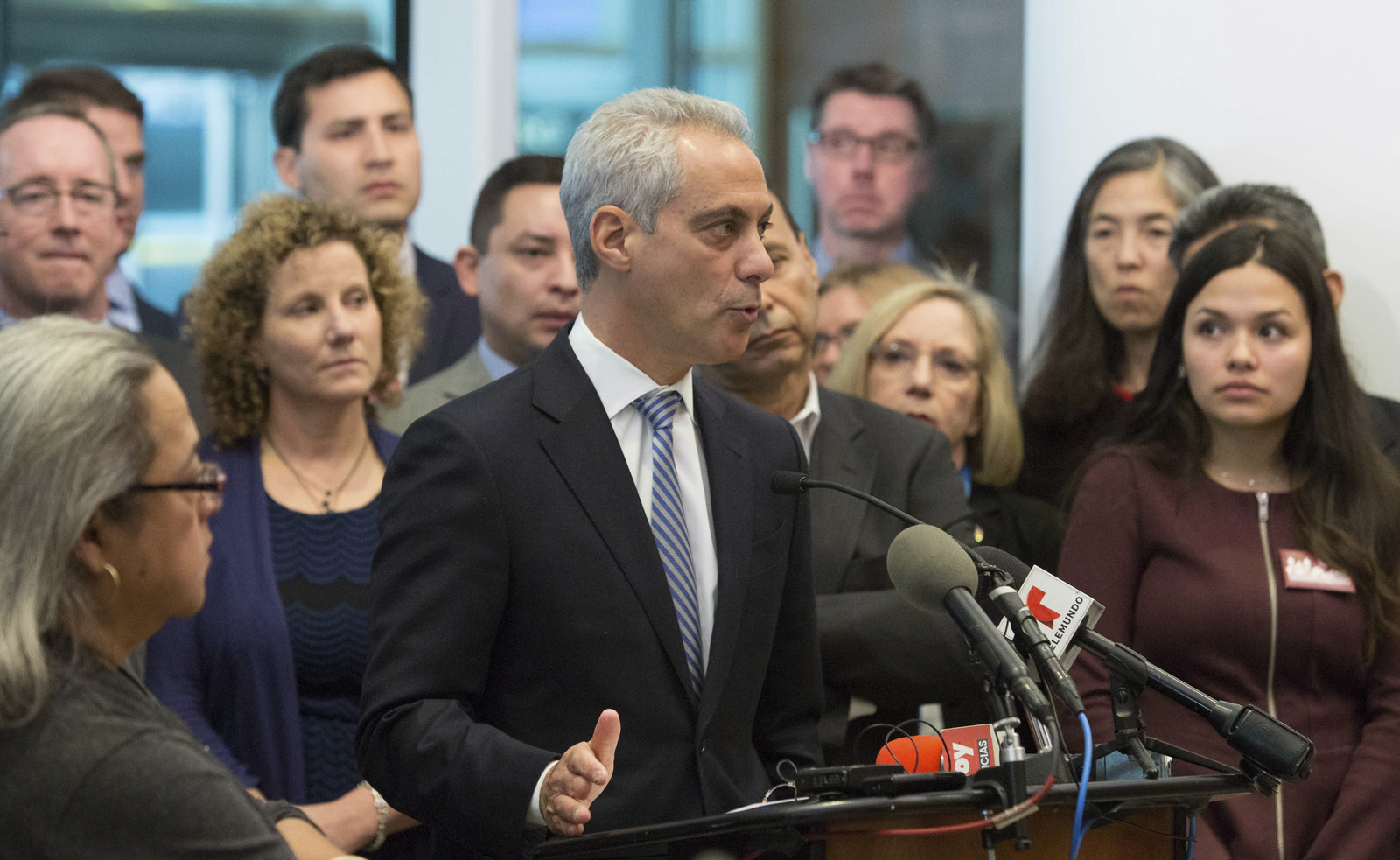 The majority of the city council, however, didn't seem to agree with adopting the title, arguing the city already practices as a sanctuary city without the label.

In the end, Mello said he decided against bringing it up for a vote for fear it would be formally voted down by the council.
"We're a welcoming city, and we've been a welcoming city for some time," he said. "We're very sincere about our intentions and our work to be a safe haven for refugees and immigrants."
Other cities, despite the prospect of sanctions, have not been deterred.
In Texas, Travis County Sheriff Sally Hernandez announced last month her department would not detain people beyond their scheduled release date if Immigration and Customs Enforcement officials asked jail officials to hold them. In response, Texas Gov. Greg Abbott cut off state funding to the sheriff's department. The department has, nevertheless, kept the policy.
The Texas legislature is now considering a bill to ban sanctuary cities.
Yet on Tuesday, Dallas County passed a "Welcoming Communities" resolution that, while not legally binding, calls on local police to "end nonessential collaborations" with immigration officials.
Minutes after it was passed, Abbott made it clear Dallas County could be next to face some sort of penalty.
"People are really concerned about all the uncertainty," Dallas County Commissioner Elba Garcia, who introduced the measure, told BuzzFeed News. "You can't blame people from feeling like this."

Garcia said the resolution does not make the county a "sanctuary," but does send a message to all residents that they are safe.
The county commissioners passed the measure with a vote of 4–1.
"We wanted to say that Dallas County is a safe and welcoming community," she said.
Despite the threat of losing state and federal funding, Garcia said she is not deterred.
"It's a message that we are all Americans, and we want to be treated fairly and with justice," she said. "It's a sentiment that is national, and it's getting stronger and stronger."