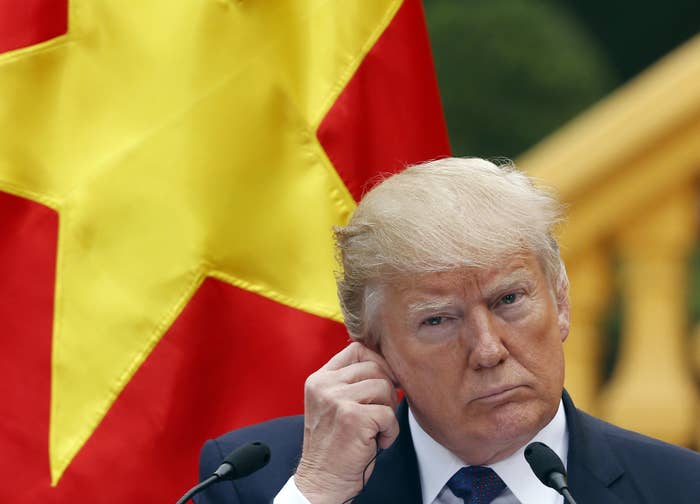 President Donald Trump traded petty insults with North Korea's supreme leader Kim Jong Un Sunday, but told reporters shortly after that perhaps he and the dictator will one day be friends.
"Why would Kim Jong-un insult me by calling me 'old,' when I would NEVER call him 'short and fat?'" Trump tweeted Sunday after arriving in Hanoi, Vietnam. "Oh well, I try so hard to be his friend - and maybe someday that will happen!"
Trump followed up his bizarre tweet by telling reporters that it would be a "good thing" for him and Kim to become friends.
"Might be a strange thing to happen but it's certainly a possibility," Trump said during a press conference with Vietnam's president, adding that it would be "very, very nice if it did."

The president appeared to be responding to a statement from North Korea's foreign ministry Saturday, which warned that "Reckless remarks by an old lunatic like Trump will never scare us or stop our advance." The ministry was reacting to Trump's speech in South Korea last week, in which the president warned North Korea not to test the resolve of the US and its allies.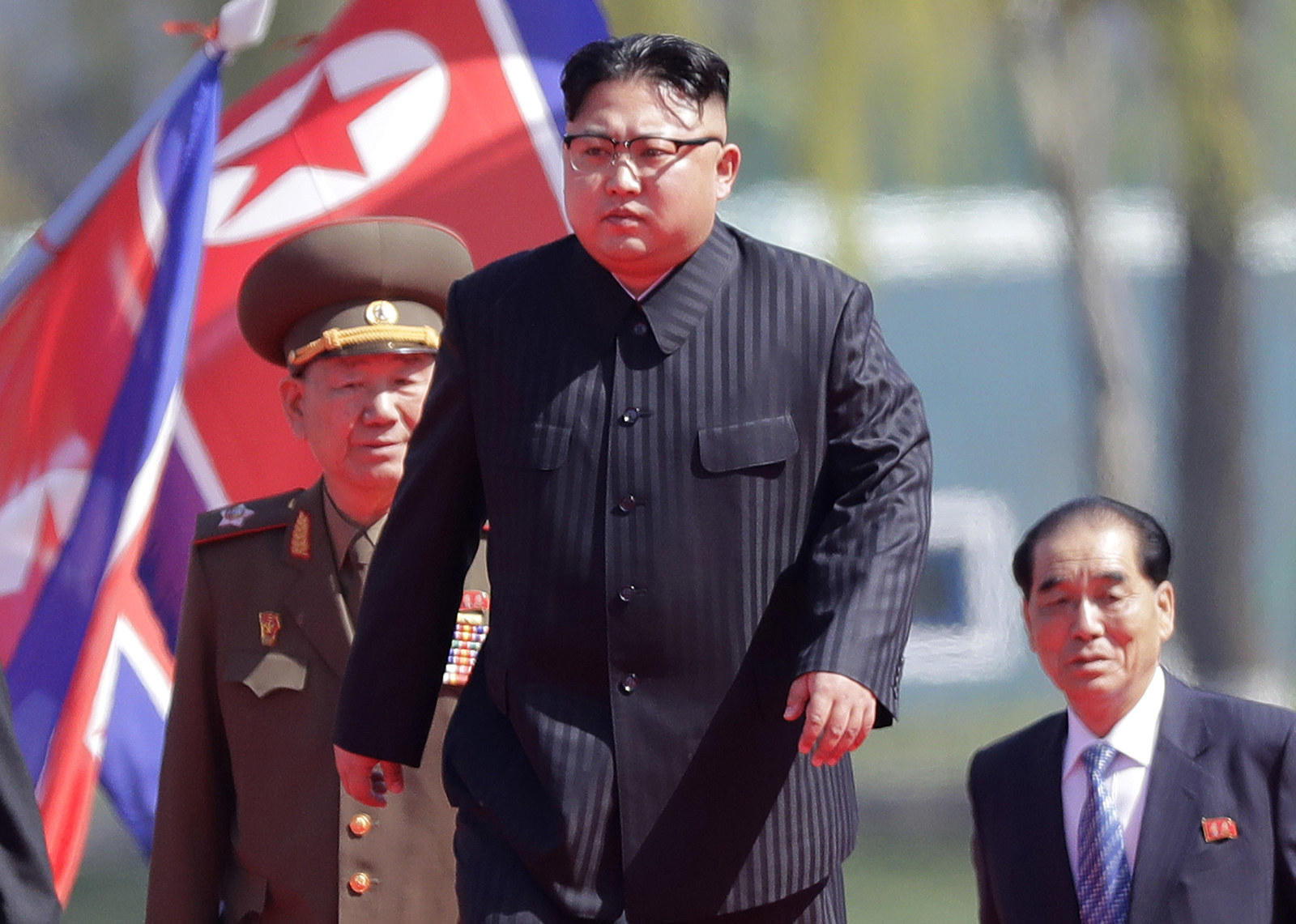 "I say to the North: Do not underestimate us, and do not try us," he said.

This isn't the first time Trump and Kim have traded barbs. The president has called Kim, whose government has conducted six nuclear tests, "rocket man" in tweets and in a speech to the United Nations.
Kim responded to those jabs with an insult of his own, saying in a statement aimed at Trump that "I will surely and definitely tame the mentally deranged US dotard with fire."
But Trump's suggestion that the two world leaders could become friends was a first for the president, and possibly any US leader since beginning of the Korean War in 1950. Though an armistice ceased fighting in that conflict, no peace treaty has ever been signed, and North Korea still tensely faces off with South Korean and US forces at the demilitarized zone that splits the Korean peninsula at the 38th parallel.
Trump has often equated personal relationships with foreign leaders with broader US foreign policy, speaking often about his friendship with Japan's Prime Minister Shinzo Abe and his warm regard for China's Xi Jinping.
In another tweet from Vietnam, Trump declared that Obama had failed to work with Russian President Vladimir Putin because "he had zero chemistry with Putin."