President Donald Trump tried to garner support for his legally challenged travel ban, just moments after suspected terror attacks in London Saturday, referencing the violent incidents as a justification for the executive order.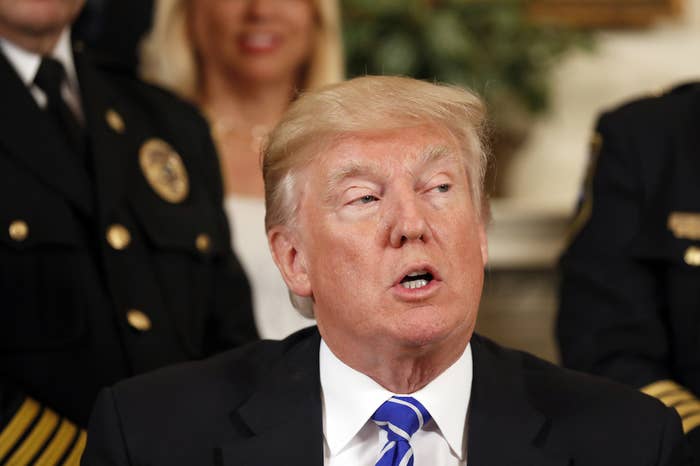 Trump's tweet, connecting the London attack to the travel executive order currently tied up in the courts, was his first public statement concerning the violent incidents Saturday.
It followed a retweet of a Drudge Report item on the attacks, which left six people dead and more than 20 injured after a van rammed into pedestrians on London Bridge and suspects began stabbing people in Borough Market.
In the tweet, Trump noted the need to be "smart, vigilant and tough."
A few minutes later, the president tweeted support for the United Kingdom and offered US assistance in the wake of the attack.
Earlier this week, the Trump administration asked the Supreme Court to reinstate its executive order banning travel from six Muslim-majority nations and temporarily suspending all refugee resettlement in the US. The administration argues that the ban is essential to protecting the country from terrorist attacks.
Lower courts have blocked enforcement of the ban, siding with civil liberties groups who claim that it is intended to target Muslims, under the guise of national security.
As the legal battles continue, the president's language about the executive order — in particular his campaign statements referring to a potential "Muslim ban" — has become a sticking point.
The use of the word "ban" has been a particular thorn in the administration's side. White House press secretary Sean Spicer has repeatedly argued to reporters that the executive order is not a "travel ban."
So the president's use of the phrase "travel ban" Saturday quickly caught the eye of at least one organization that is challenging the executive order in court.