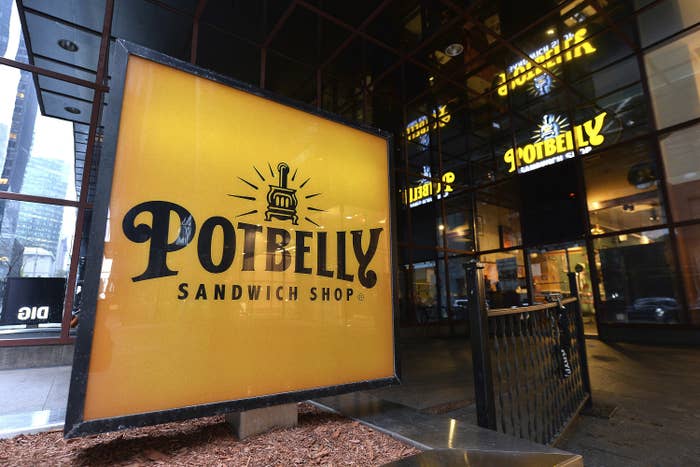 The journalists at BuzzFeed News are proud to bring you trustworthy and relevant reporting about the coronavirus. To help keep this news free, become a member and sign up for our newsletter, Outbreak Today.

Potbelly and Ruth's Chris Steak House, two publicly-traded chain restaurants with locations across the country, have decided to return millions of dollars in loans that were meant for helping small businesses survive during the pandemic.
The companies' decisions to return the money came amid public outcry after funds for the Paycheck Protection Program (PPP) ran out in about two weeks, leaving several small businesses struggling to find help.
Potbelly had secured a $10 million loan meant for small businesses under the program, which was established as part of the $2 trillion Coronavirus Aid, Relief, and Economic Security Act, or CARES Act.
Meant to aid small businesses, the law, however, allowed restaurants and hotels to apply for loans under the PPP so long as they had no more than 500 employees working at a single location.
On Thursday, the Small Business Administration issued an advisory warning that unless companies could prove they were eligible for the loan, the money should be returned.

"We are returning the PPP loan after further clarification from the Treasury Department," Potbelly said in a tweet Saturday. "We will continue to seek alternatives to help support our employees and enable them to return to work so they can serve our loyal customers."
The company noted that it was forced to furlough employees and close shops during the pandemic, and that company officials were "surprised and disappointed" when funds for the loan program dried up.
Potbelly, as of the end of 2019, has 474 locations across 32 states in the US.
In an SEC filing on April 10 that included the $10 million loan, the company announced the promotion of a top executive, who was also awarded a $100,000 bonus.
On Thursday, Ruth's Chris also said it would return the $20 million loan it received under the federal Paycheck Protection Program.

Although Ruth's Chris started as a small business, where its founder mortgaged her home for a $22,000 loan to start the first restaurant, the company today has more than 150 locations across the globe, according to its website, including locations in Hong Kong, Tokyo, and Aruba.
The two chain restaurants are not the only big companies to have applied for, and been approved, to receive millions under the small business loan program. Shake Shack announced earlier this week that it too would be returning a PPP loan it was approved for, hoping to provide relief for its employees.
In a LinkedIn post, its CEO Randy Garutti noted that the company had "cheered that news" that companies — including chain restaurants — could apply if they had less than 500 employees per location.
Sweetgreen and Kura Sushi have also committed to return a $10 million and $6 million loan, respectively.
On Thursday, the House passed a bill for another $320 billion in funds for the Paycheck Protection Program.