Minutes after Philando Castile was shot by a Minnesota officer, his girlfriend, Diamond Reynolds, sat handcuffed in the back of a patrol car with her weeping 4-year-old daughter.
Both had been passengers in the car when Castile was shot by police officer Jeronimo Yanez, mere inches from the seven shots fired into the stopped vehicle. Video released by investigators on Tuesday show Reynolds and her daughter crying after the shooting as the 4-year-old pleads with her mother to calm down so she also won't be shot by police.
"Mom, please stop cussing and screaming because I don't want you to get shooted," she tells her mother.
Reynolds shifts in her seat with her hands behind her back.
"I could keep you safe," she adds.
The emotional footage from inside the patrol car is one in a series of videos and recordings released Tuesday by the Minnesota Bureau of Criminal Apprehension, just days after Yanez was found not guilty of second-degree manslaughter Castile's shooting death.
Investigators have also released interviews and reports into the July 2016 shooting. Among the videos released is detectives' interview with Reynolds immediately after the shooting, where she tells officers she wanted them to return her cell phone and go to the hospital to see Castile.
The deadly police shooting became national news nearly instantly after Reynolds used Facebook to livestream the deadly encounter with police.

In the graphic video, Castile was shot and bleeding in the driver's seat of the car and Yanez was still pointing his handgun into the vehicle.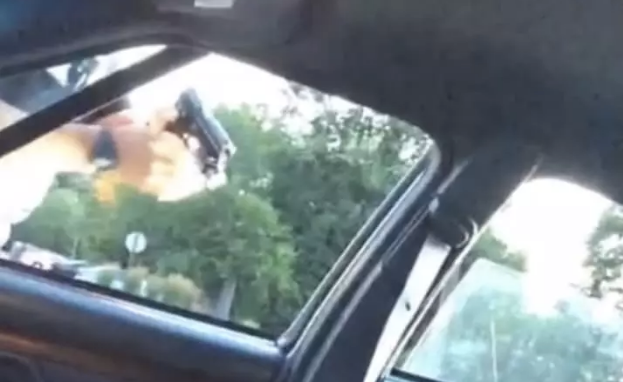 The footage released by authorities also shows just how quickly the situation escalated after Castile was pulled over.
Castile, 32, was shot seconds after he told the officer he was legally carrying a firearm with him, and repeatedly told Yanez that he was not reaching for it.
Moments later, Reynolds and her daughter were put in the back of a patrol car, where the 4-year-old repeatedly hugs her mother to comfort her.
"I can't believe they just did that," Reynolds is heard saying.
Reynolds, who was handcuffed after the shooting, also appears to struggle as she sits in the patrol car.
"Does he know I could just take these bitches off?" she says, referring to the handcuffs, but her daughter again asks her to stay calm.
"No, please no!" the girl says. "I don't want you to get shooted, OK?"
The girl stands and gives Reynolds a kiss.
"I wish this town was safer," the little girl says. "I don't want it to be like this anymore."