Supporters and members of a growing militia movement in Oregon failed to pull off any significant victories Tuesday in Oregon's primary election, but the candidates say they're just getting started.
These so-called "patriot" candidates vying for local, state and federal office are believed to be a direct result of the armed occupation at the Malheur National Wildlife Refuge, which resulted in the death of one of its leaders and federal indictments against more than 16 participants.
The armed protesters criticized federal overreach in public lands, and many believe local authorities can supersede federal mandates and laws.

During Tuesday's primary election in Oregon, more than a dozen candidates with strong links to anti-government groups or militias ran for political positions across the state, yet failed to show a single victory in the ballot box.
Still, some of the candidates told BuzzFeed News the campaigns carry a symbolic victory of their own, drawing attention to the struggles of rural communities in the eastern half of the state, and signaling the potential impact of a growing patriot movement.

Kody Justus, who ran for Baker County commissioner, told BuzzFeed News his position on the issue was "one of the things that helped me stand out."
Justus, the coordinator for Baker County's Oath Keepers, a militia group, drove to the refuge occupation in January to deliver supplies.
Though the armed occupation struck a chord with ranchers who have struggled with federal agencies, others have also grown fearful that armed occupations by militia groups could also take place in their communities.
He's still not sure whether his involvement with the Oath Keepers or his trip to the refuge hurt him, but he said the issues are at least being discussed in communities across the state.
He lost the election by 38 votes.
"I'm just a regular guy and I didn't even know there was such a thing as a Republican central committee in my county, and to go from there to being within 38 votes in a contested race; I was pretty impressed," he said.
In the race for the governor's office, Bruce Cuff took third place in the Republican primary, receiving 11% of the vote.
Despite the result, Cuff said he focused his efforts in small, rural communities where many agreed with his goals.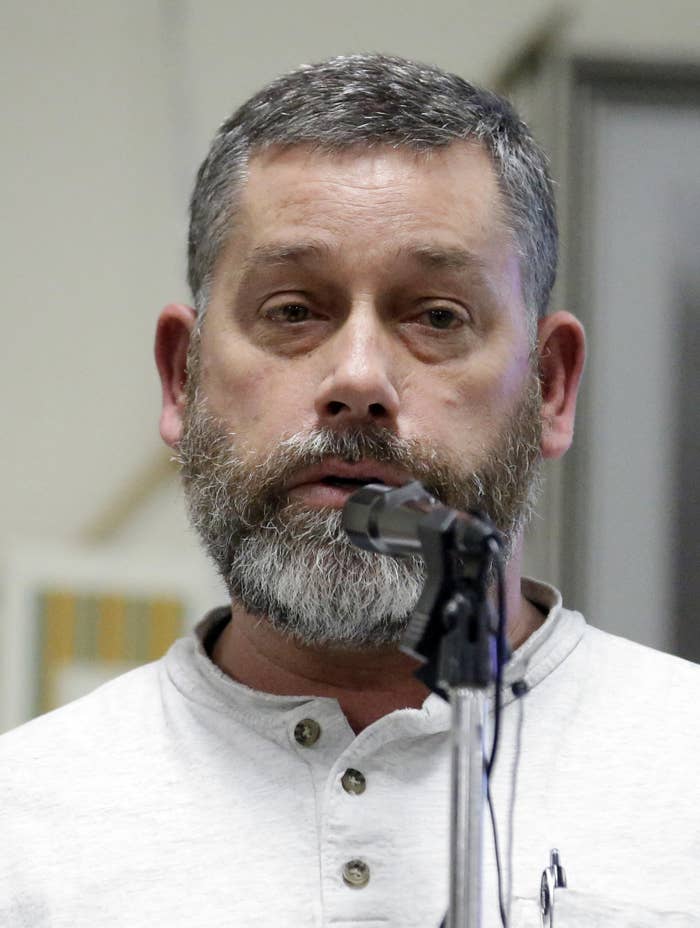 "No other candidate went where I went to get their vote," Cuff told BuzzFeed News. "I think my message was on target, I just don't think that the people have felt the foot of the federal government on their neck hard enough yet."
Cuff said if elected he would petition the White House to have charges against the Oregon occupiers dropped, and touted his support from militia-like groups in the state, including Oath Keepers and Three Percenters.

Other supporters of the movement fell short in races for county commissioners, judges and Republican representatives of their district.
Jo Rae Perkins, who also courted militia groups during her campaign for U.S. representative, lost her bid with 32% of the vote.
Joseph Rice, a leader of the Oath Keepers and participant in two armed standoffs with federal authorities in Oregon, lost the race for Josephine County commissioner with 9% of the vote.
In Harney County, where the armed standoff took place in January, three candidates who supported the militias sought and lost judicial and county commissioner races, according to election results posted online.
Cuff said despite his loss he and other "patriot" candidates will return for the next election in two years.

"I'm going to continue talking about it, because it's the right thing to do," he said. "I'm generating support that wasn't there before."
Justus wasn't so sure he'll run again, but said he believes others with similar ideals will likely show up again in future ballots.
Militia groups like Oath Keepers, he said, are watching out for rural ranchers and communities, but armed occupations like what happened at the wildlife refuge might not yield the results people want.
"We finally realized that if there's going to be a peaceful solution, it's going to come from our elected leaders," he said. "If we can't find the right people to get involved, then we need to run ourselves."