Oregon Standoff Leader Calls On Remaining Occupiers To Go Home
"To those remaining at the refuge, I love you. Let us take this fight from here," Ammon Bundy said. "Please stand down. Go home and hug your families."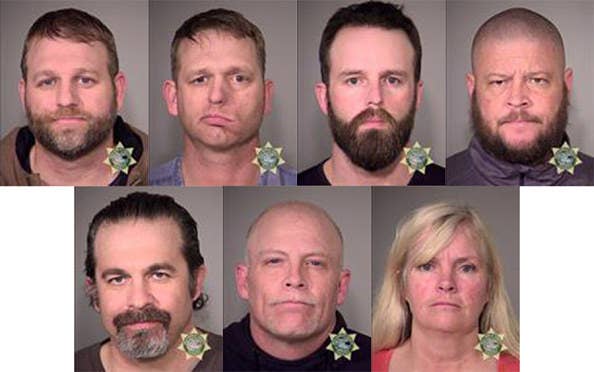 Ammon Bundy, the leader of an armed group arrested Tuesday after a tense standoff at an Oregon wildlife refuge called on his remaining supporters at the facility to stand down and go home.
"To those remaining at the refuge, I love you. Let us take this fight from here," Bundy said in a statement read by his attorney Wednesday. "Please stand down. Go home and hug your families. This fight is ours for now in the courts. Please go home."
Bundy, six other men and a woman were arrested Tuesday in connection to the tense, nearly month-long standoff between law enforcement and militia members at the Malheur National Wildlife Refuge.
"We will have more to say later but right now I am asking the federal government to allow the people at the refuge to go home without being prosecuted," Bundy said.

All seven militants arrested in Oregon were ordered to remain in custody Wednesday after a federal judge determined them to be a flight risk. Federal prosecutors in court said they were concerned the defendants would return to the refuge and make one last stand.
The judge decided all would be held at least until Friday, when their next court hearing is scheduled.
Since the occupation started on Jan. 2, Bundy and his supporters have remained steadfast that they would not leave the refuge unless two local ranchers were released from state prison, and federal lands were turned over to local ranchers.
But whether or not Bundy's message would be heeded by all the armed occupants remained to be seen.
Reporters near the refuge reported seeing several unmarked law enforcement vehicles heading out of the refuge and head toward the town of Burns.
Leaders of some of the militia groups were reportedly trying to convince the remaining people to walk out.
But there were signs there were still some holdouts at the wildlife refuge. One of the occupiers, David Fry, continued to stream video from the refuge.
Some of them were asking other militia members to drive to the refuge, and shoot their way through the FBI roadblocks.
"Don't be afraid of those roadblocks," one of the men said to the camera. "Drive up and shoot them. They are dishonorable, not following their oath, not protecting American people."
Some militias that were involved in the occupation, including the Pacific Patriots Network, issued a "Stand By" order to its members, and urged them not to go to the area.
The militia issued a statement saying they were in contact with people a the refuge to "work out a peaceful resolution."
Wednesday afternoon, the FBI arrested two men who turned themselves in at checkpoints: Duane Ehmer, 45, of Irrigon, Oregon; and Dylan Anderson, 34, of Provo, Utah. Later in the evening, authorities also arrested Jason Patrick, 43, of Bonaire, Georgia. Patrick was one of the leaders during the Oregon standoff and was well-known among participating militia members.
Ammon and his brother, Ryan Bundy, were stopped and arrested by law enforcement officers Tuesday on their way to a community meeting in John Day, a town about 100 miles north from the refuge.

Brian Cavalier, Shawna Cox and Ryan Waylen Payne were also taken into custody during the stop, which erupted in gun fire and ended with the death of one of their supporters.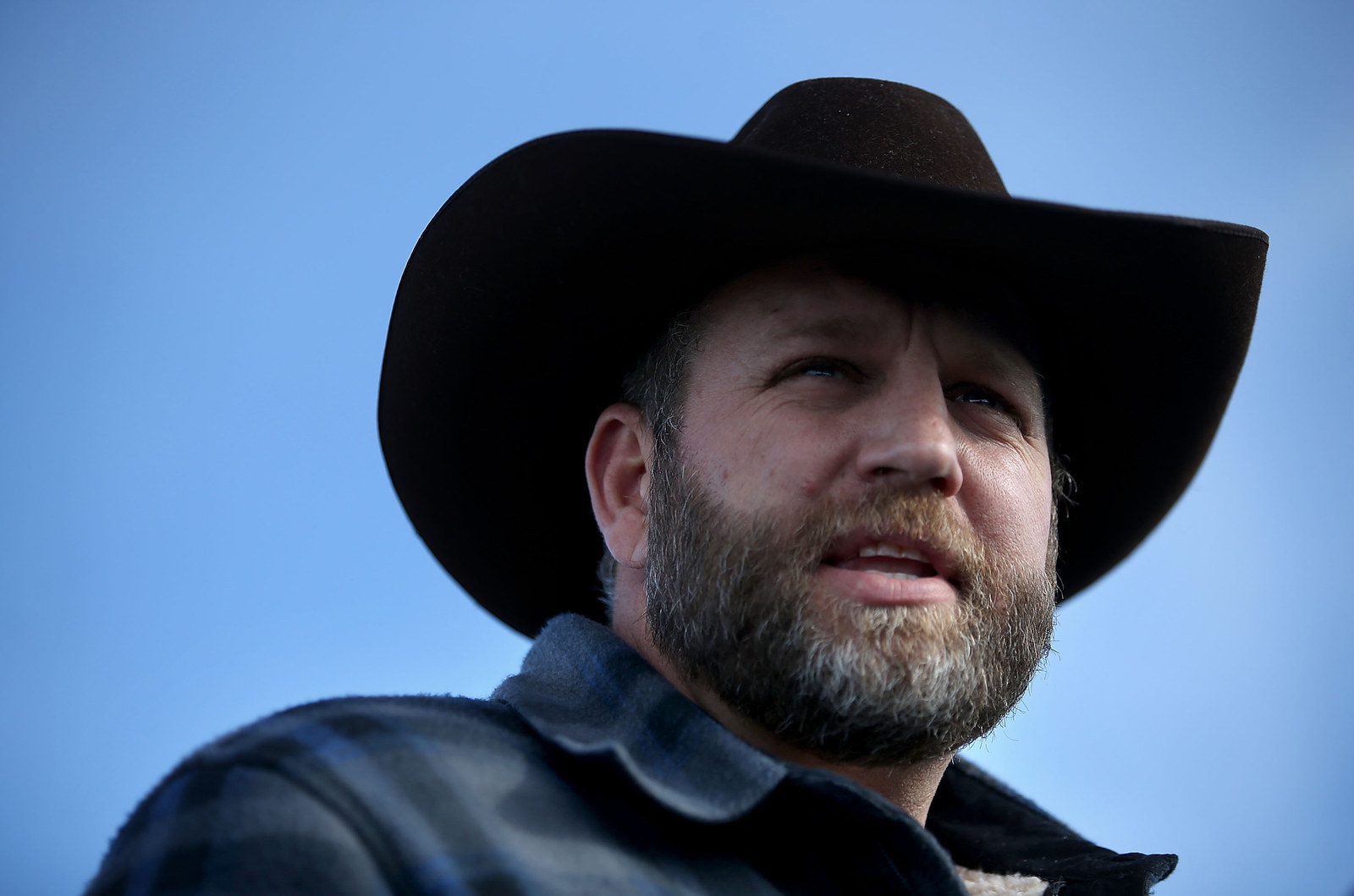 Family members and supporters of the armed group have identified the deceased as Robert "LaVoy" Finicum, an Arizona rancher and a supporter of the Bundy family who acted as a sort of spokesman for the group.
Joseph Donald O'Shaughnessy and Pete Santilli were also arrested by law enforcement near the area.
John Ritzheimer was arrested in Arizona.
According to a 32-page indictment unsealed Wednesday, all eight are facing a felony charge of conspiracy to impede officers from discharging their duties through the use of force, intimidation or threat.
Sixteen federal employees work at the refuge, according to the indictment, and were prevented from going to work because of the standoff. But authorities allege the incidents also impacted the surrounding community.
The Bureau of Land Management, for example, decided to shut down its offices in Hines because of the standoff.
In one incident described in the affidavit, Ritzheimer and another man are accused of confronting a woman at a local Safeway who was wearing a Bureau of Land Management shirt.
Ritzheimer and the other person allegedly told her they would follow her home and burn her home down.
Prosecutors have used much of the group's own social media postings against them in the affidavit, including videos recorded during their occupation. Ammon Bundy is quoted in a video, for example, calling for people to "bring your arms" and go to the refuge, where he was "planning on staying here for several years."
Despite Bundy's call for supporters at the refuge to stand down, a supporter continued to livestream from the facility on Wednesday afternoon.
In the videos, David Fry, an occupier at the refuge, shows several people leaving the area, but others remained with weapons, apparently ready for a confrontation.
FBI officials surrounded the refuge last night, and have told people there they can leave the compound through the checkpoints that have been established in the main roads.