Oklahoma Officer Shoots, Kills Man He Was Trying To Rescue From Floods
Two officers tried to rescue a pair of men who were attempting to move a stranded vehicle, but an altercation led to a deadly shooting, officials said.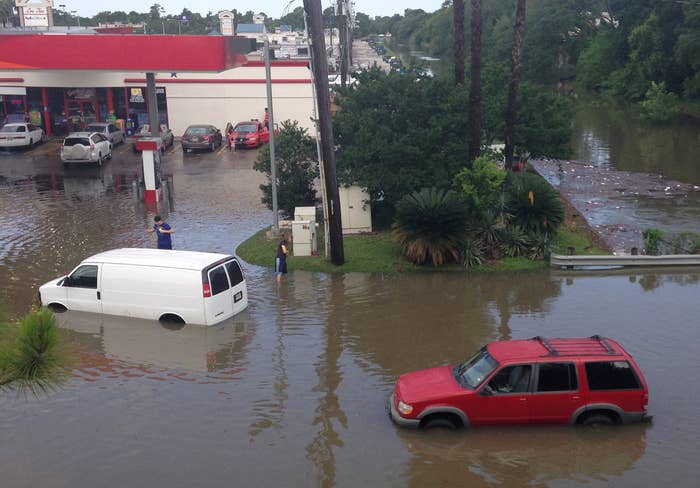 Oklahoma state troopers were trying to rescue two men from rising floodwaters Friday, but shot and killed one of them when the man tried to attack troopers, officials said.
The two men appeared to be trying to move a stranded vehicle on the road in Okmulgee County, though water was continuing to rise, Capt. Paul Timmons told the Associated Press.
Timmons told the AP the troopers were worried the men would be swept away by the water, but the unidentified men seemed upset at leaving the vehicle behind.
"They were trying to get them to come out of the water. They were worried about them getting swept away," Timmons said. "(The men), for whatever reason, were just really upset about having to leave the vehicle there."
Heavy rains and flooding have devastated communities in Texas and Oklahoma this week, with at least 28 deaths linked to the storms in the two states.
Details on how the shooting occurred were not immediately clear Saturday, but Timmons said at least one of the men attacked one of the troopers after getting to dry land.
"It's not real clear how it all transpired," Timmons told the AP.
Officials did not release details as to whether one or both troopers fired their weapons, or how many shots were fired.
BuzzFeed News reached out to the Oklahoma Highway Patrol but did not immediately hear back.
The second man was arrested for assault and public intoxication, Timmons told the AP. Neither of their names were released.
The two troopers were not injured in the incident.