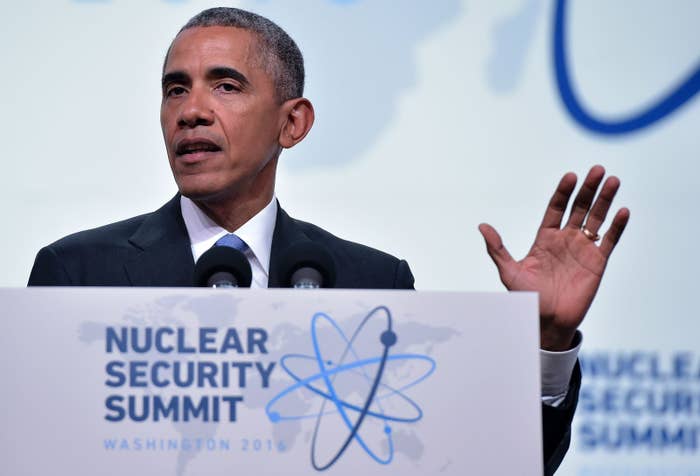 In one of his sharpest rebukes yet against Donald Trump, President Obama said Friday the Republican presidential candidate "doesn't know much" about foreign policy, nuclear proliferation or "the world generally,"
The comments came at the Nuclear Security Summit in Washington, where he was asked about comments Trump recently made about Japan and South Korea developing their own nuclear weapons.
"The person who made the statements doesn't know much about foreign policy, or nuclear policy, or the Korean Peninsula, or the world generally," Obama said during a press conference. "I said before, people pay attention to American elections."
Trump has suggested that Japan and South Korea should develop nuclear weapons as a deterrent to North Korean military ambitions, an argument he's made to reduce U.S. military presence in the area.
Obama noted that Trump's comments came up during his discussions with world leaders in Washington during the summit.
"We don't want someone in the Oval Office who doesn't recognize how important that is," he said.
Trump has made other comments about nuclear weapons that have made headlines in recent days, including saying he would not rule out using nuclear bombs in Europe.
Obama said even countries who are used to a "carnival atmosphere" in their own politics are looking for "sobriety and clarity" in the U.S.