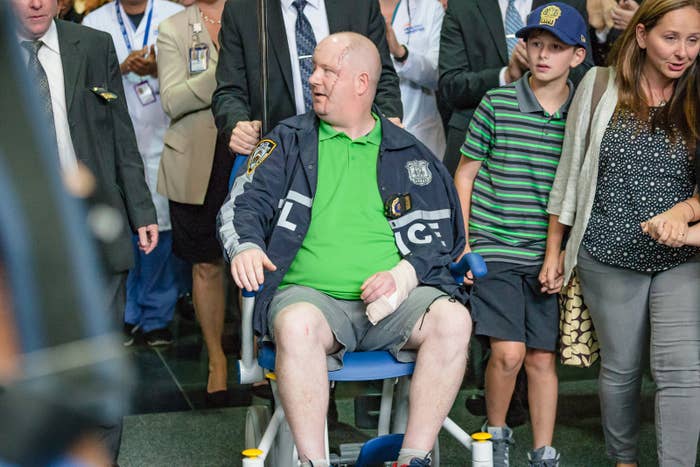 An off-duty detective who was slashed in the face by a man armed with a meat cleaver was released from a hospital Friday as a line of New York Police officers cheered the 16-year-veteran.
A long scar on the left side of his face could be seen as Detective Brian O'Donnell was wheeled out of Bellevue Hospital.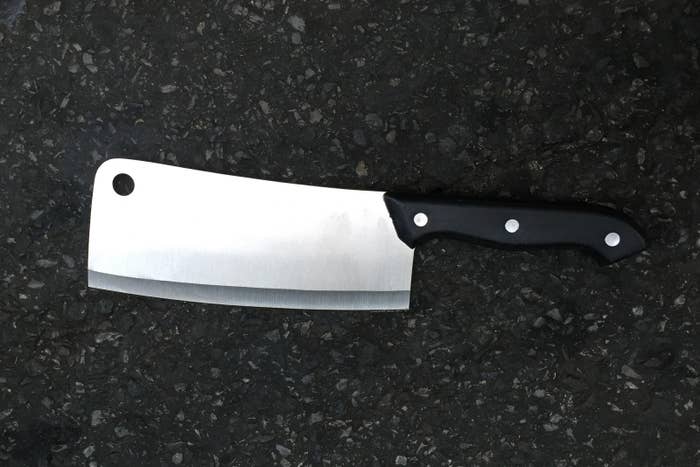 O'Donnell was injured Thursday during a rush hour confrontation with a man wielding a meat cleaver near Penn Station, where police said the 32-year-old suspect had become angry because of a boot that was placed on the wheel of his car.
When officers approached him, officials said Akram Joudeh pulled out a meat cleaver from his waistband.
NYPD officials said O'Donnell, who was headed home at the end of his shift, tried to subdue the man and was cut in the face with the knife.
At that point, officers fired 18 times at Joudeh. He was taken to a nearby hospital in critical condition.

On Friday, O'Donnell was wheeled out of the hospital to the applause of his colleagues, some of who hollered as he was headed home.
"I saw what was happening and I had to help my fellow officers and protect the public," O'Donnell said, the Daily Mail reported. "That is what I'm paid to do."
Two other officers suffered non-life threatening injuries, officials said.
"This is a true example that you're never really off-duty in this city," said Michael Palladino, president of the Detectives' Endowment Association. "Here's a situation where a man is carrying a meat cleaver and the detective is well aware of the fact that whether the uniformed police are chasing him or not, he poses a great threat to thousands of New Yorkers."