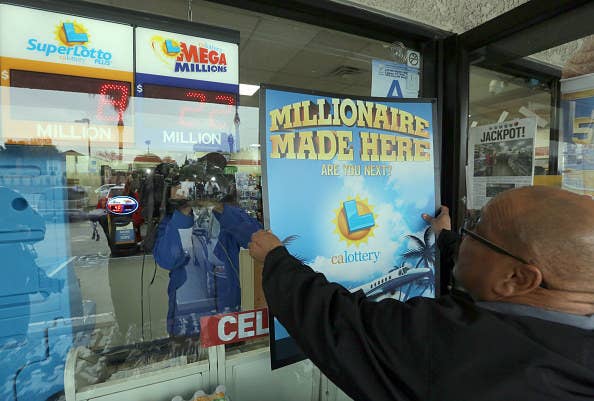 A California nurse with seven children was apparently pranked by her son into thinking she won Wednesday's record Powerball jackpot — a feel-good story that spread rapidly online Thursday but had lottery officials skeptical.
The 62-year-old nurse was even identified by her employer, Park Avenue Health & Wellness Center in Pomona, California, who also may have fallen for the prank.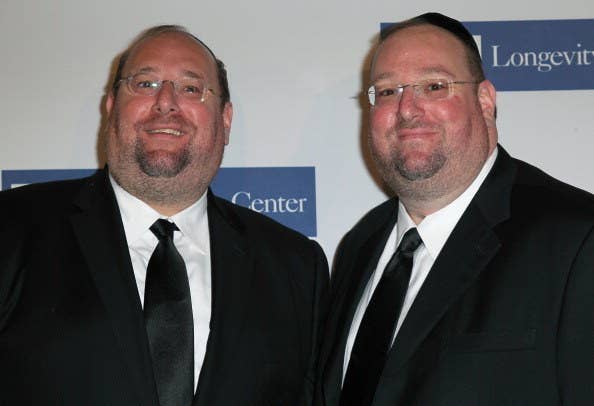 The story spread quickly in local news broadcasts and social media, but it began to quickly unravel after details surrounding the ticket emerged.

One of the woman's daughters told the New York Daily News that the ticket, and the picture, had in fact been part of a prank from one of her siblings.

California Lottery officials told BuzzFeed News they were skeptical about the win for a couple of reasons, including the fact that no one had come forward to claim the prize.

"No one from that group has come forward," Alex Traverso, assistant deputy director of the California Lottery, told BuzzFeed News.
He said a picture of the supposed winning ticket also appeared to have been purchased at the wrong retailer.
"We checked out the ticket, and the retailers don't check out," he said.
A spokesperson for Shlomo Rechnitz, who owns the health facility where the nurse is employed, told BuzzFeed News that he had bought Powerball tickets for each of his 15,000 employees in 80 health care facilities.
"I asked him what spurred him to commit this act of generosity," Josh Nass, a spokesman for Rechnitz said. "He said people are looking for hope, and he was hoping to bring hope into his employees."
Nass declined to identity the woman, but said she was a mother of seven.

She and her colleagues began to celebrate at the nursing home Wednesday night after the numbers were announced, Nass said, believing she was a big winner.
He told BuzzFeed News he and her employer had been unable to contact the woman after news spread she might have been the victim of a prank.
"If it is indeed the case that someone pulled a prank on her, that's reprehensible," Nass said.
At this point, Nass said it was unclear what happened.
"She's a wonderful lady, and an incredible employee," Nass said. "She stayed to finish her shift."

The real winning ticket was purchased at a 7-Eleven in Chino Hills, California. A picture of the woman's ticket, however, showed it came from a different store, Traverso said.
Two other jackpot winning tickets were purchased in Florida and Tennessee. None of the winners have been identified.
Traverso said it is also rare for winners to make any sort of public announcement before claiming the winnings with the California Lottery.
"They usually play it really close to the vest," he told BuzzFeed News. "They don't want people to know they're big winners. My assumption is that it's not a legitimate ticket."