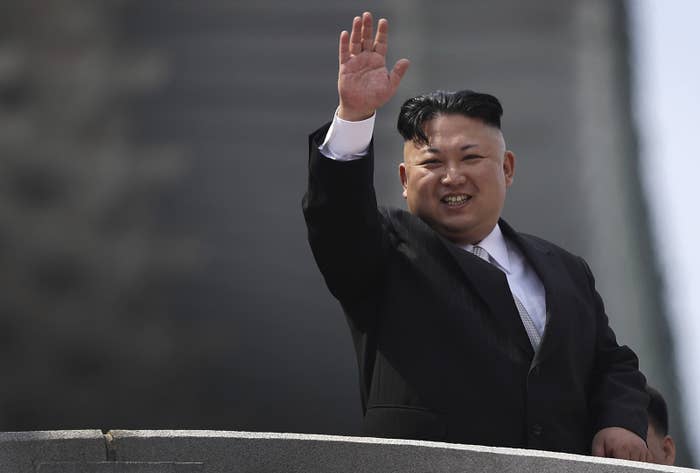 North Korea fired another missile Sunday, but it blew up almost immediately after it was launched, according to military officials in the US and South Korea.
The launch, detected at 11:21 a.m. Hawaii time Saturday, occurred somewhere near Sinpo, a coastal city in North Korea along the Sea of Japan, the US Pacific Command said in a statement. Military officials are still trying to determine what type of missile it was.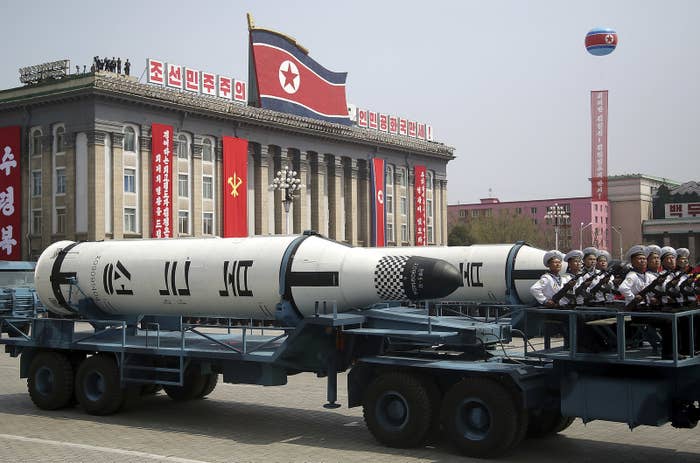 The failed launch came just one day after Pyongyang hosted a massive military parade to celebrate the anniversary of the birth of the country's founder, the late Kim Il Sung. The parade, which showed off advances in missile technology, was attended by North Korea's current leader Kim Jong Un, Kim Il Sung's grandson.
The launch also comes amid an escalation of tensions along the Korean peninsula after North Korea seemed to suggest an impending nuclear test. The US dispatched an aircraft carrier strike group to the region last weekend, and President Donald Trump has recently tweeted that the US will intervene if China does not take steps to rein in Pyongyang.
According to White House pool reports, Vice President Mike Pence was briefed on the launch while onboard Air Force 2 over the Bering Sea. Pence arrived in Seoul Sunday to meet with South Korean leaders, where he is expected to outline details of the administration's North Korea policy.

Pence was in contact with President Trump, aides told reporters.
"We weren't surprised by it, we were anticipating it," a White House foreign policy adviser said early Sunday, briefing pool reporters on board Air Force 2. "It wasn't a matter of if, it was a matter of when. The good news is that after five seconds it fizzled out."
"We've got options, we've got a range of options both militarily, diplomatic, and others so we have a wide array of tools at disposal for the president should he choose to use them," the adviser said, according to a pool report. "But for this particular case, if they took the time and energy to launch a missile that failed, we don't need to expend any resources against that."
US Secretary of Defense James Mattis also issued a short statement Saturday night, stating only that the military was aware of the failed launch.
"The president and his military team are aware of North Korea's most recent unsuccessful missile launch," Mattis said in the statement. "The president has no further comment."