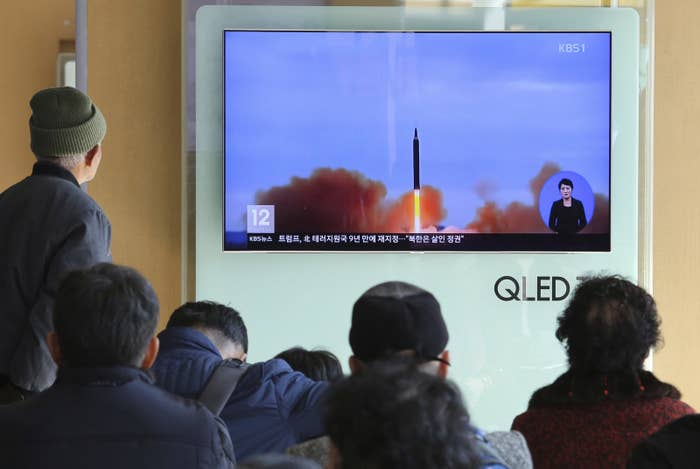 North Korea fired what appeared to be its longest-range ballistic missile to date on Wednesday, escalating tensions in what the US Defense secretary called a continued effort by the reclusive country to pose a threat "everywhere in the world."
The Pentagon confirmed the launch of an intercontinental ballistic missile took place around 3:17 am Pyongyang time, or 1:17 p.m. ET. The missile fell into the Pacific Ocean after flying about 600 miles.
It was the first time in more than two months that North Korea has fired a missile and came about a week after President Trump moved to declare North Korea a state sponsor of terrorism.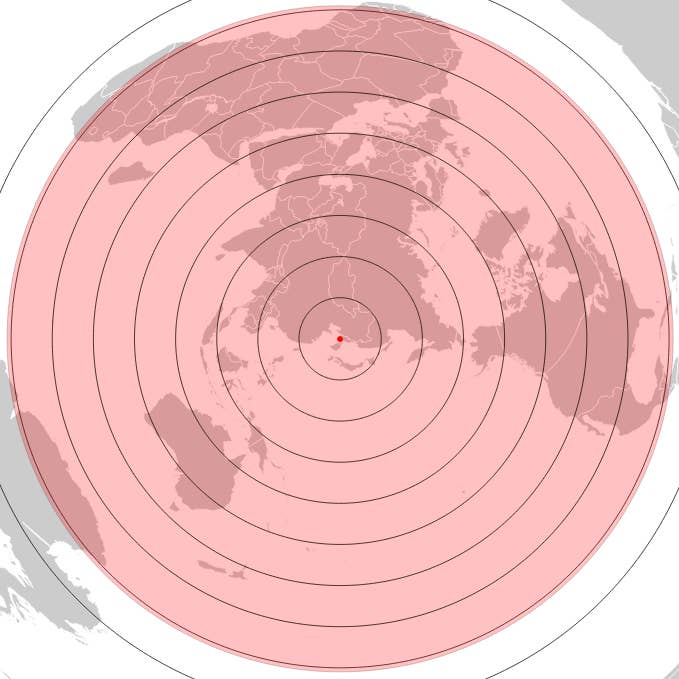 "The missile was launched from Sain Ni, North Korea, and traveled about 1000 km before splashing down in the Sea of Japan within Japan's Economic Exclusion Zone," the Pentagon said in a statement.

"It went higher, frankly, than any previous shot they've taken," US Secretary of Defense James Mattis told reporters. "It's a research and development effort on their part to continue building ballistic missiles that can threaten everywhere in the world, basically."
The North American Aerospace Defense Command, also known as NORAD, determined Wednesday's missile did not pose a threat to North America or US territories and allies, the Pentagon said.

According to reports, the missile flew for about 54 minutes and reached an altitude of roughly 4,500 km, making it the longest range test yet by North Korea.
North Korean state TV announced the launch in a special news bulletin anchored by Ri Chun Hee, the nation's most celebrated news anchor, declaring it a success.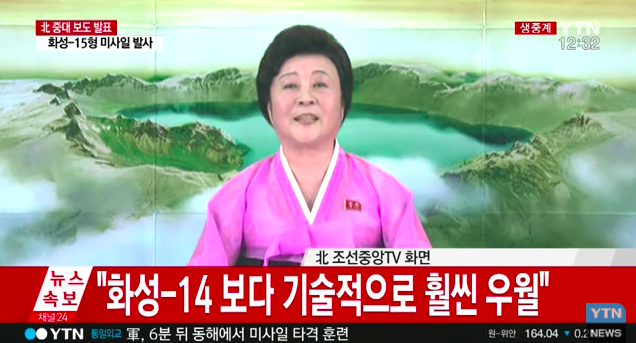 According to the broadcast, the missile fired was a new type of ICBM called the Hwasong-15, its "most powerful missile so far." The report said the missile is capable of reaching "all of mainland USA."
On Thursday, North Korea's government also released pictures of missile's pre-dawn launch, and leader Kim Jung Un celebrating with members of his military.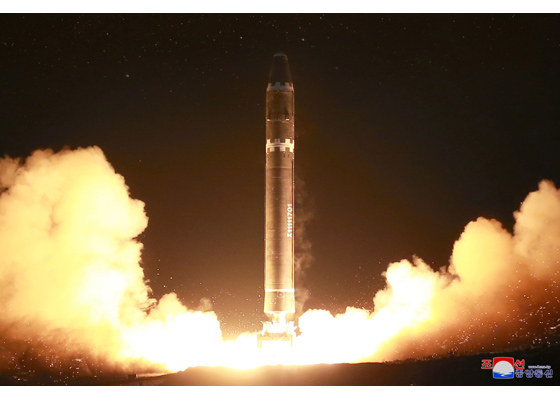 "This system has much greater advantages in its tactical and technological specifications and technical characteristics than Hwasong-14 whose test-fire was conducted in July," the North Korean government said in a statement. "After watching the successful launch of the new type ICBM Hwasong-15, Kim Jong Un declared with pride that now we have finally realized the great historic cause of completing the state nuclear force, the cause of building a rocket power."
White House press secretary Sarah Huckabee Sanders confirmed President Trump was briefed on the launch while the missile was still in the air.

President Trump, speaking to reporters, said he spoke with Secretary of Defense James Mattis about the launch.

"I will only tell you that we will take care of it," Trump told reporters during a briefing Tuesday. "It is a situation that we will handle." He offered no details on how the US would handle or respond to the test.
Secretary of Defense James Mattis, in the same briefing, said South Korea responded to the missile launch by firing "pinpoint missiles out into the water to make certain North Korea understands that they could be taken under fire by our ally."
Mattis confirmed the North Korean missile demonstrated a longer range than the nation has shown in the past.
"The bottom line is it's a continued effort to build a threat, a ballistic missile threat that endangers world peace, regional peace, and certainly the United States," he said.
Later in the day, Trump spoke with Japan's Prime Minister Shinzo Abe about the launch. According to a White House readout of the call, the two leaders "reaffirmed their commitment to combat the North Korean threat."
US Ambassador to the UN Nikki Haley, as well as her Japan and South Korea counterparts, requested an emergency UN Security Council meeting in response to the launch.
The meeting is expected to be held Wednesday.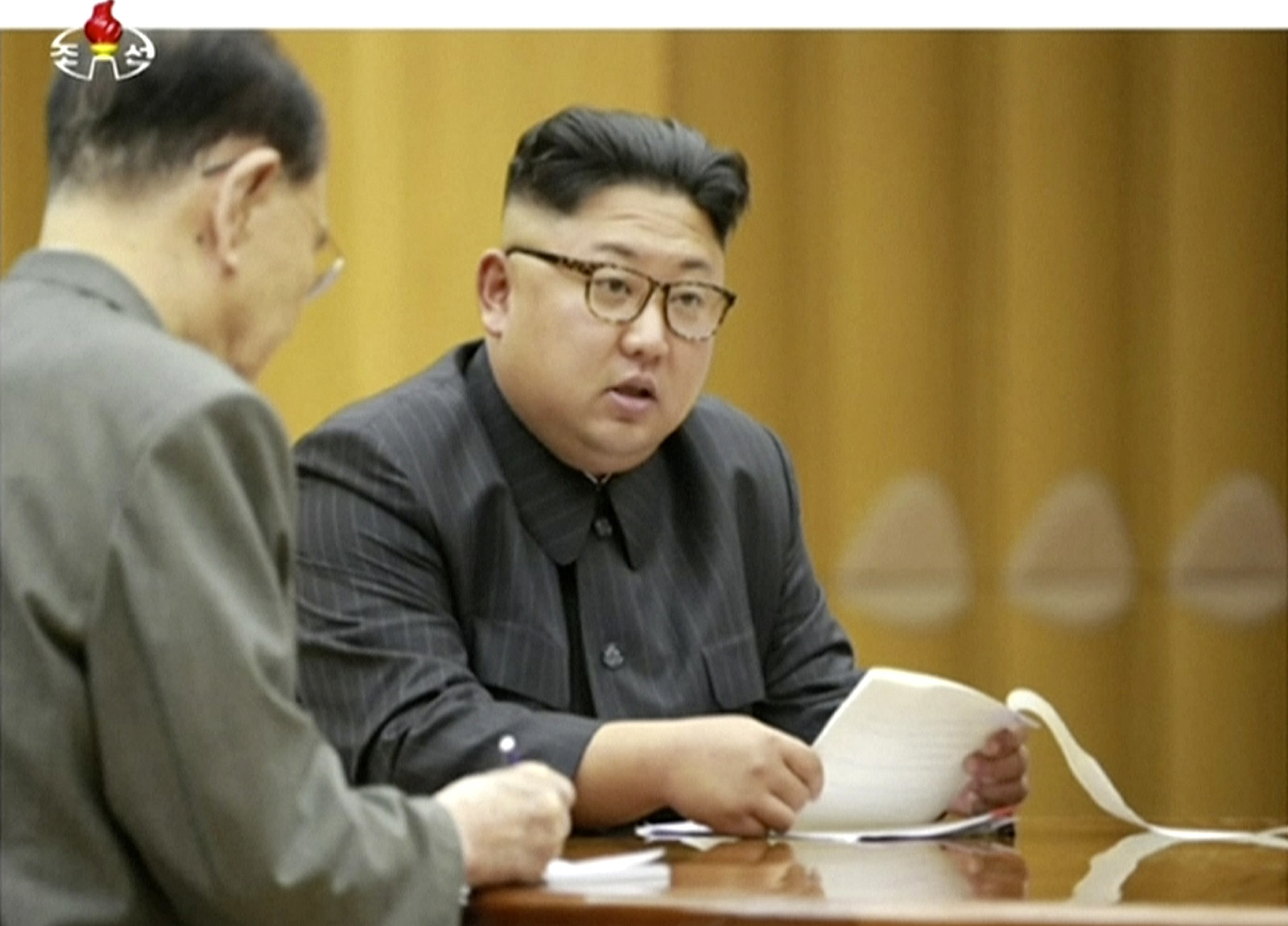 David Wright, physicist and co-director of the Union of Concerned Scientist Global Security Program, said that under the current estimates of Tuesday's launch, the missile would have an estimated range of roughly 8,100 miles.
"Such a missile would have more than enough range to reach Washington, DC," according to Wright.
The previous long range missiles tested by Kim Jong Un's regime, according to Wright, flew for shorter time periods of 37 minutes, on July 4, and 47 minutes on July 28.
"We do not know how heavy a payload this missile carried, but given the increase in range it seems likely that it carried a very light mock warhead," Wright wrote.
North Korea last fired a missile on Sept. 15, which prompted Japan to issue an emergency alert for its citizens as the projectile flew over the country and landed in the Pacific Ocean. That missile, according to US Pacific Command, was believed to be an "intermediate range" model.
Tensions between North Korea and its neighbors in the Pacific, as well as the United States, have intensified in the last year, with Trump trading insults with regime leader Kim Jong Un.