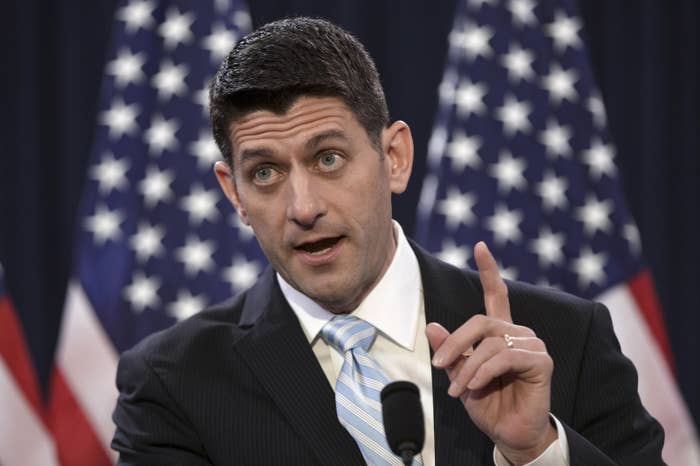 Republican House Speaker Paul Ryan delivered a direct message Tuesday on the continuous speculation he might make a late entrance to the presidential race and swoop in as an establishment savior to a potentially contested GOP convention: "Count me out."
The leading Republican in the House and former vice presidential candidate made the statement after weeks of speculation that he might consider being named as a candidate during the Republican convention, should one of the current candidates fail to reach the required number of delegates.
But Ryan tried to put the second-guesses to rest in a press conference Tuesday, saying delegates should consider only those who have thrown their hat in the once-crowded Republican primary.
"I simply believe that if you want to be the nominee for our party, to be the president, you should actually run for it," Ryan said during the short press conference. "I chose not to. Therefore I should not be considered. Period. End of story."
His statements come as the party continues to appear fractured as it heads toward what could be a contested convention in Cleveland.
The long list of Republican candidates has been whittled down to three, and Ryan swore he would not accept his name being tossed into the ring during the convention's nomination process.
"I am not going to be our party's nominee," he said. "I do not want, nor will I accept a nomination."
When a reporter pointed out that, in the search for a House Speaker, Ryan had said then too that he did not want the job, Ryan said it was "apples and oranges."
"That is entirely different than getting the nomination for president of the United States without even running for the job," he said. "I was already a congressman."


Watch an excerpt from Ryan's press conference here: