Nearly 150 Dolphins Die In Mass Beaching On Japan's Coast
Locals, police, and coast guard officials tried to save the animals that became beached on the coast Friday, but news agencies reported only three survived.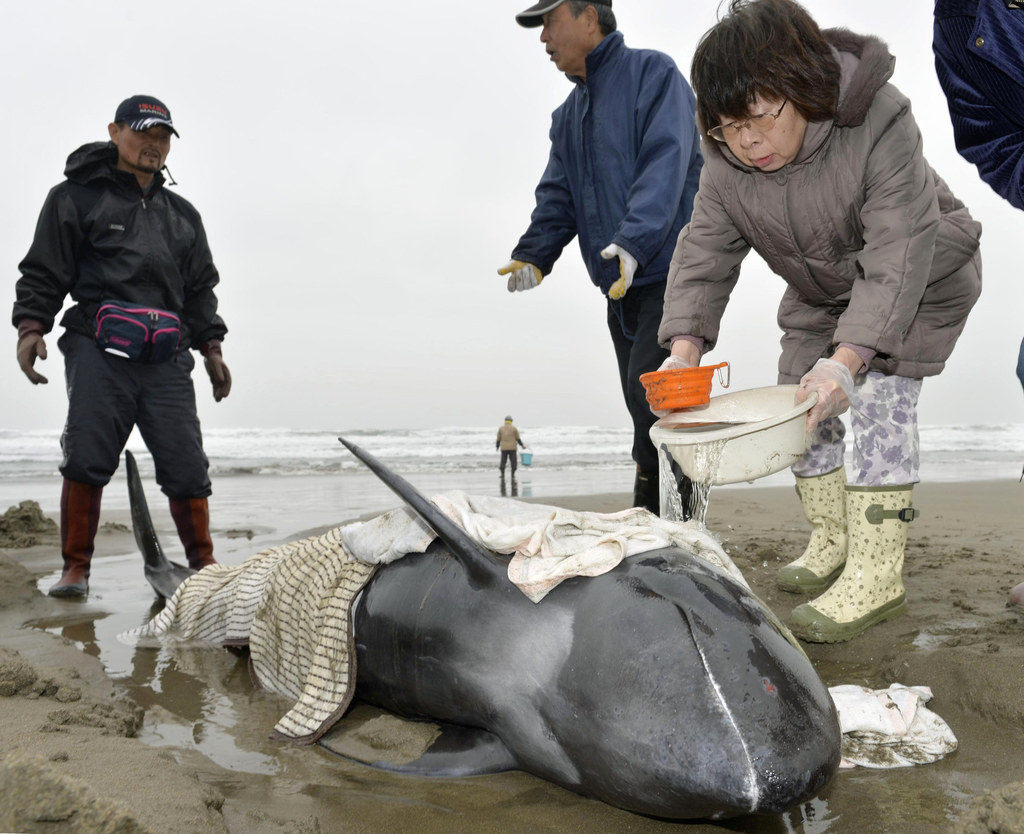 Nearly 150 dolphins died Friday in a mass beaching on Japan's coast, despite desperate efforts of rescuers to save the mammals.
Dozens of people were seen pouring buckets of water on the dolphins, trying to keep them wet, the Associated Press reported.
The animals were found on a stretch of sand in Hokota, about 60 miles northeast of Tokyo.
"They are alive. I feel sorry for them," one man at the scene told Japanese broadcaster NHK.
The dolphins were believed to be mostly melon-headed whales or blackfish.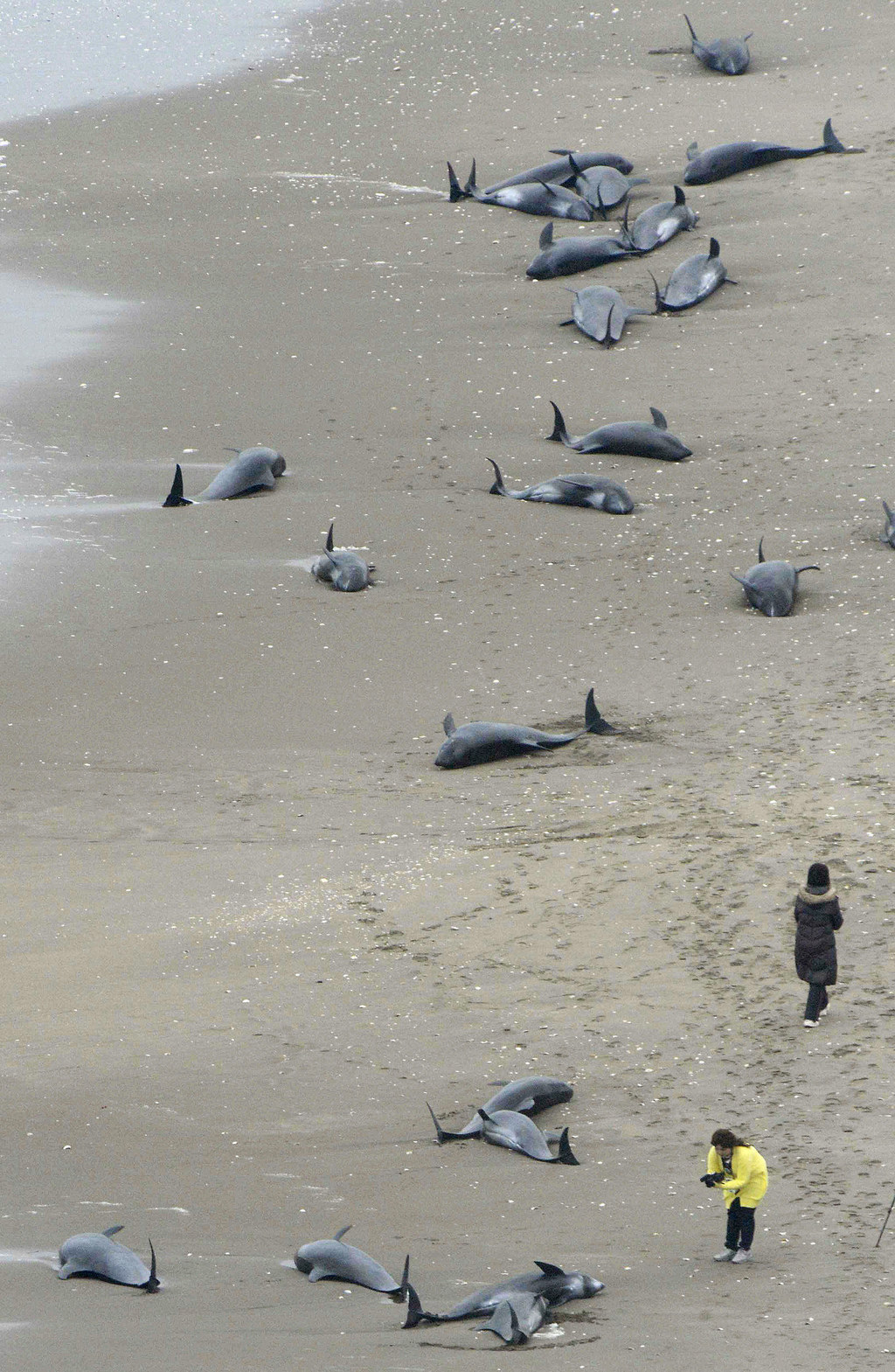 Most were found alive, but appeared to be very weak.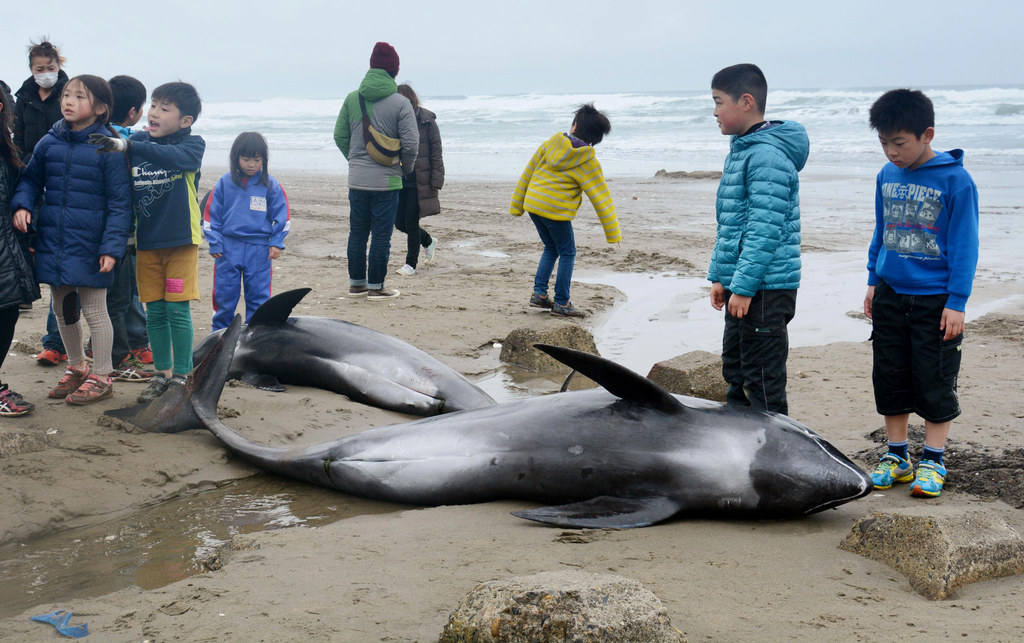 Some of the dolphins reportedly were moving their fins, but many were badly scratched, presumably from swimming in shallow water.
Despite efforts to save the animals, most of them died, Agence France-Press reported. Only three of 149 are believed to have been successfully returned to the water. The others were to be buried.
Tadasu Yamadao, a researcher at the National Museum of Nature and Science, told AFP the dolphins may have become lost if the sonar waves emitted by the animals were absorbed by other fish, causing them to become disoriented.
"We see one or two whales washing ashore a year, but this may be the first time we have found over 100 of them on a beach," a coast guard official said.