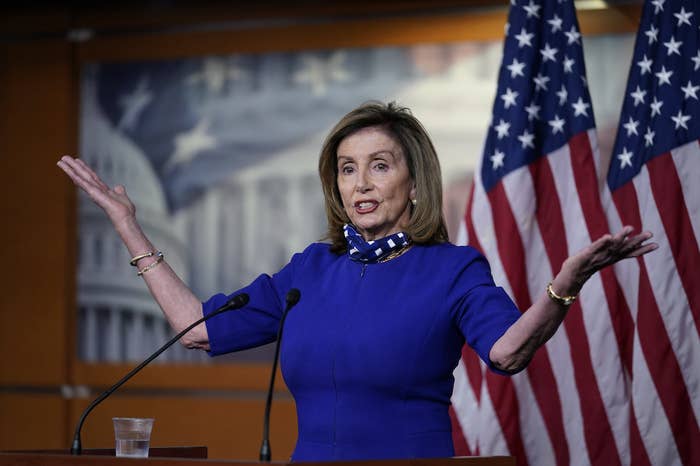 The journalists at BuzzFeed News are proud to bring you trustworthy and relevant reporting about the coronavirus. To help keep this news free, become a member and sign up for our newsletter, Incoming.
Speaker Nancy Pelosi on Wednesday called video footage of her visit to a San Francisco hair salon "a setup" and refused to apologize for receiving a service that was prohibited under city rules because of the ongoing coronavirus pandemic.

Instead, Pelosi suggested the video of her visit to eSalon on Monday and the ensuing controversy was somehow orchestrated against her, but she refused to explain why.
"I take responsibility for trusting the word of a neighborhood salon that I've been going to over the years many times," she said at a news conference. "As it turns out, it was a setup, so I take responsibility for falling for a setup."

The security video, first reported by Fox News, shows the House speaker walking between rooms of the salon with wet hair and a mask hanging under her face. The salon visit violated local health restrictions at the time, although they have since been changed to allow for outdoor appointments.
Fox News spoke with the owner of the salon, Erica Kious, who said one of Pelosi's staffers contacted her stylists on Sunday for an appointment. The stylist on Sunday told Kious via text that Pelosi was coming in for the appointment the next day.
"It was a slap in the face that she went in, you know, that she feels that she can just go and get her stuff done while no one else can go in, and I can't work," Kious told Fox News. "I was like, 'Are you kidding me right now? Do I let this happen? What do I do?'"
Kious told Fox News she rents chairs to stylists, but she "can't control" what they do. She did not immediately respond to multiple requests for comment from BuzzFeed News.
In a statement sent through his attorneys, the stylist, Jonathan DeNardo, said he rang Kious the day before the appointment to seek her approval. He said she had been allowing such in-store appointments since April and that she made "several vitriolic and incendiary comments about Speaker Pelosi" on the call.
"The fact that Ms. Kious is now objecting to Speaker Pelosi's presence at eSalon, and from a simple surface-level review of Ms. Kious' political leanings, it appears Ms. Kious is furthering a set-up of Speaker Pelosi for her own vain aspirations," DeNardo said.
During a Zoom press conference on Thursday, Kious rejected Pelosi's claim that there had been any sort of set up, saying it was DeNardo who took the appointment and that he did not ask for, nor need to ask, for her approval to book it.
"He did not ask me if he could make the appointment," she said. "As an independent stylist he doesn't' have to ask me or ask my permission."
She also said DeNardo spoke to Pelosi about restrictions on businesses that had been forced to shut down during the pandemic, and relayed to her that Pelosi was aware the salon could not take clients under the current rules.
"If he told her differently to book the appointment, he's the one that lied to her and not me and my salon," she said.
DeNardo has also claimed that despite Kious' outrage at Pelosi, eSalon had been accepting clients since April against local ordinances and that he had pictures to prove it. In a statement Thursday morning, he said he would not be releasing them, "in an effort not to create further conflict."
But during the press conference, Kious admitted that stylists in her salon had been taking clients indoors, despite local rules forbidding it to stem the spread of COVID-19. The stylists, she said, have access and the security code to the salon door.
"The thing is, we need to understand, we haven't worked, we had no income," she said. "If someone came in and did a client to feed their family and pay their rent, I have no control of that."
Pelosi has been a leading critic of President Trump's response to the novel coronavirus, as well as efforts by his administration to reopen businesses and schools.
On Wednesday, Trump called Pelosi out for her salon visit.
Pelosi told reporters on Wednesday that the salon had told her staff they would be able to accommodate "one person at a time."

Asked if she should apologize to other salons that have been forced to shut down during the pandemic, Pelosi said she didn't feel the need to.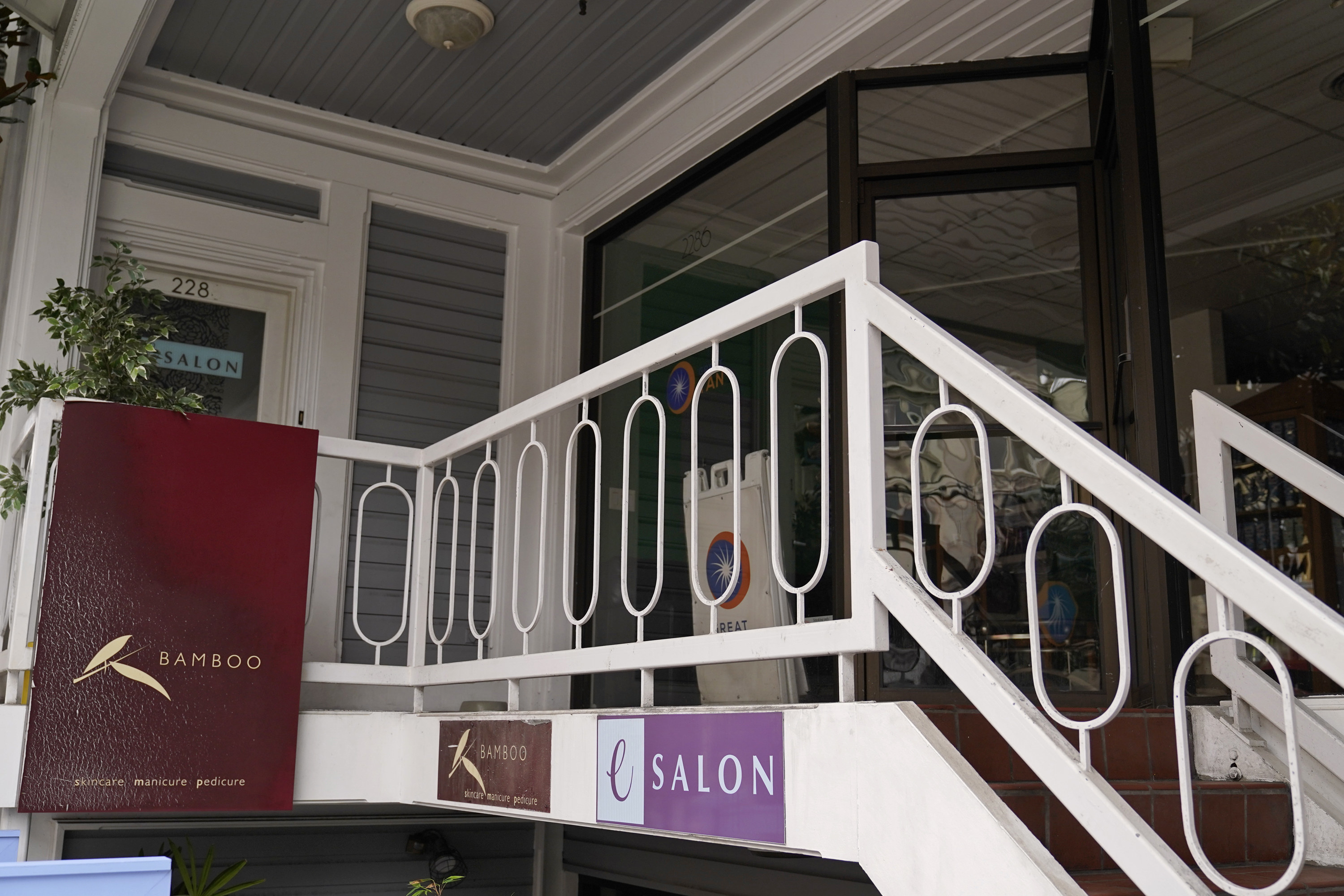 "I think this salon owes me an apology for setting me up," she said.
Pelosi added that she had been contacted by other businesses in the hair industry "saying thank you for calling attention to this," and that "many of them are annoyed at the setup that was there for a purpose that has nothing to do with ending the crisis."
She declined to offer any details as to why she believed the incident had been orchestrated.
"There's more to this that I'm not going into as to motivation of a salon to say to me, 'Yes, come in,'" she said. "It was clearly a setup."
Pelosi's spokesperson, Drew Hammill, told BuzzFeed News the salon said it was allowed to have one customer at a time.
"The Speaker complied with the rules as presented to her by this establishment," he said.
Hammill said that when in San Francisco, Pelosi has a regular stylist who goes to her home. The stylist, he said, is a former employee of the salon, but was unavailable at the time and suggested the speaker reach out to see if another stylist was available.
Despite footage of her walking in the salon without her mask on, Pelosi said she always wears a face mask, but didn't at the time because she had just had her hair washed.
"I don't wear it when I'm having my hair washed, and that picture is when I just came out of the bowl," she said.
UPDATE
This story has been updated with comment from Jonathan DeNardo.