Muslims In Norway Form Human Shield Around Synagogue In Sign Of Solidarity
More than 1,000 people attended the peaceful demonstration in Oslo, with many holding hands and surrounding the synagogue in a protective ring.
Hundreds of Muslims formed a human protective shield around an Oslo synagogue Saturday in a sign of solidarity with the Jewish community there, Reuters reported.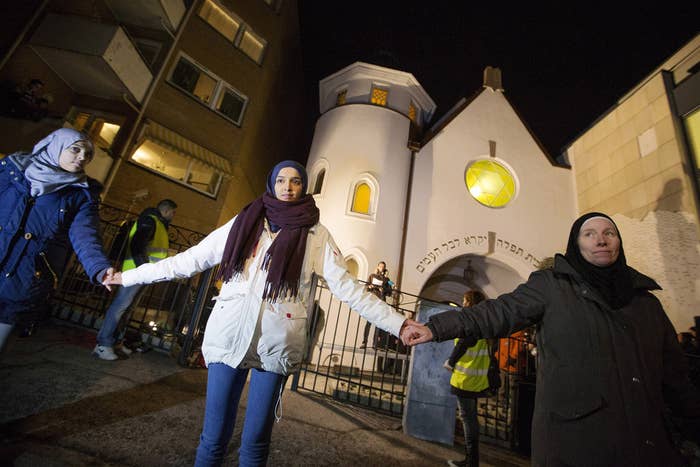 The peaceful demonstration followed the killings of two people at a Copenhagen synagogue the previous week by a Danish-born son of Palestinian parents.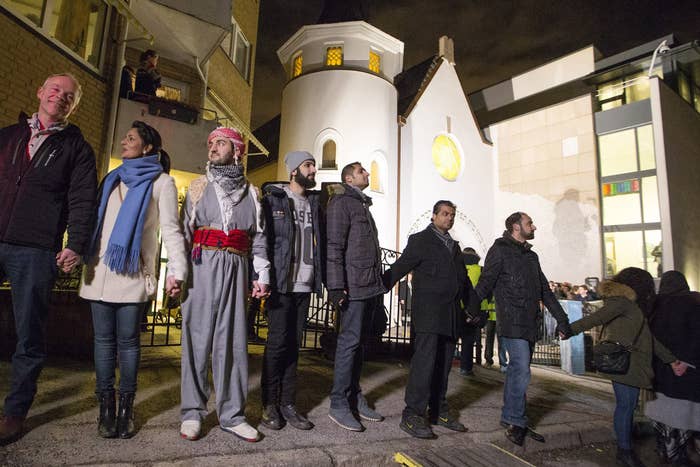 Pictures of the event circulated through social media tagged with the hashtag #ringofpeace.
People chanted, "No to anti-Semitism, no to Islamophobia," as they held hands around Oslo's only synagogue, according to Reuters.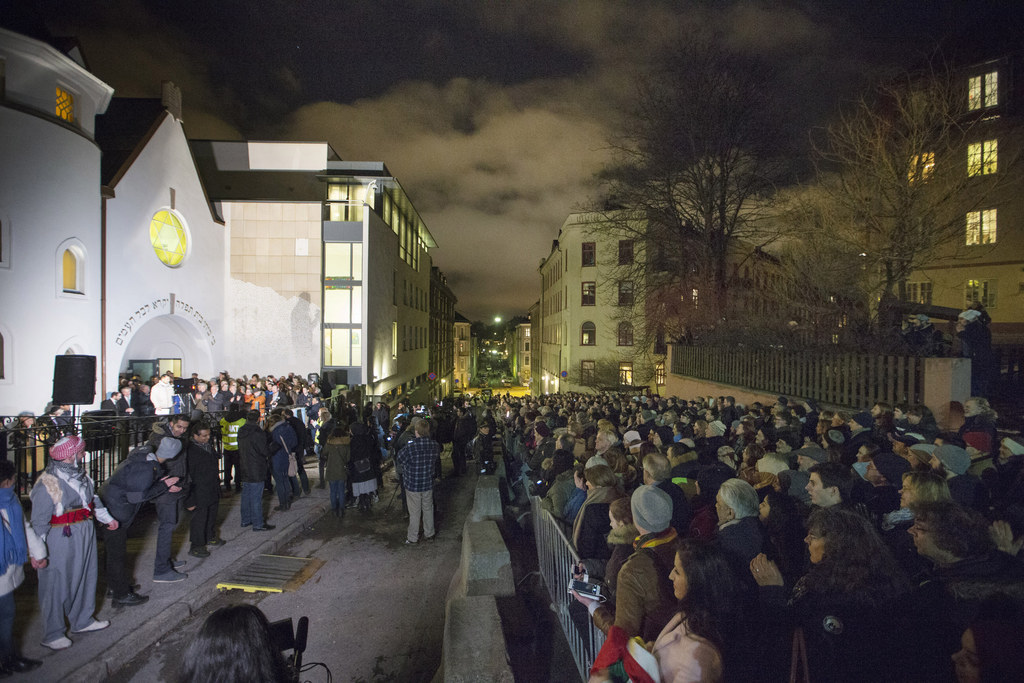 "Humanity is one and we are here to demonstrate that," Zeeshan Abdullah, one of the protest's organizers, said to the crowd.
Omar Abdel Hamid El-Hussein was killed in a shoot-out with police after killing two people and wounding five others during a free-speech event at a synagogue in Denmark last week.
One demonstrator had a sign that read, "Yes to solidarity cohesion and inclusion, no to hatred and stigmatization."
"There are many more peace mongers than warmongers," Abdullah reportedly told the crowd in Oslo. "There's still hope for humanity, for peace and love, across religious differences and backgrounds."