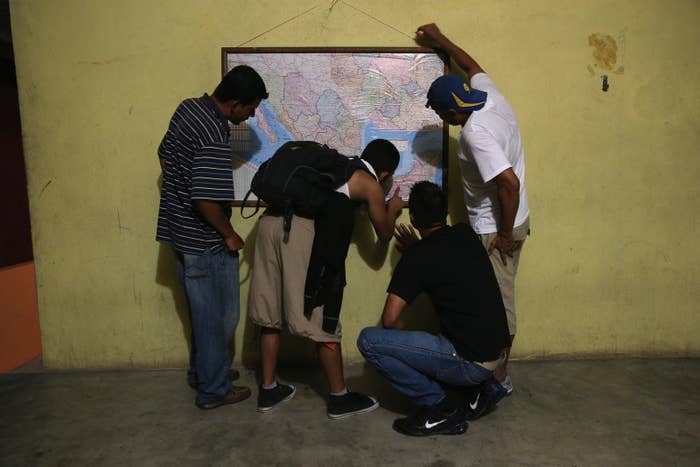 More Central Americans are seeking asylum upon reaching Mexico, rather than attempt to make it into the US, where the Trump administration has been clamping down on immigration.
The number of Central Americans applying for refugee status in Mexico has been steadily increasing since 2011, but applications surged in 2016 by 156% compared to the year prior, according to Mark Manly, a representative in Mexico for the United Nations High Commissioner for Refugees.
"What we have seen is more people arrive in Mexico, not because they're in transit for a better future in the United States, but they are fleeing for their lives and see in Mexico a country that can offer protection and asylum," Manly said in an interview released by the UN.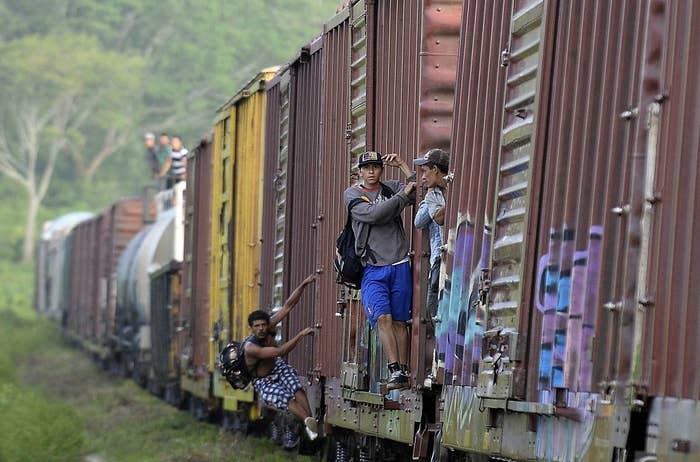 As in previous years, many Central Americans continue to flee violence in Guatemala, Honduras, and El Salvador, but instead of passing through on their way to the US, many of them are looking to make a new home in Mexico, Manly said.
From November 2016 to March, Mexico's commission for refugee assistance, known as COMAR, received 5,421 asylum applications. During the same five-month period in 2015, the agency received 2,148 applications, Reuters reported.

As applications for refugee status mount, the Mexico government and United Nations have had to beef up border resources to handle the strain on resources.
As a result, COMAR and the UN Refugee Agency has tripled the number of people along Mexico's southern border to help immigrants coming north apply for asylum, Manly said. The agencies have also been looking to increase capacity at shelters for refugees in order to avoid housing them at Mexican immigration detention centers.
The surge of refugees staying in Mexico, meanwhile, comes as the Trump administration touts a recent drop in the number of illegal border crossings, crediting the president's tough-on-immigration stance.
In February, US Customs and Border Patrol detained 18,762 people at the US-Mexico border, a steep dip from the 31,578 people detained in January.
Experts, however, point out that immigration to the US has been trending downward for years, and say it is too early to determine what's behind the drop in illegal border crossings since Trump took office.
Still, executive orders to build a wall along the Mexico border and increasing the size of the Border Patrol by 5,000 agents have sent a message to potential migrants that they will have a tougher time getting into the US.
"There are some changes in the dynamics of migration that is very important at this moment," Manly said.