Mizzou Professor Who Asked For "Some Muscle" To Block Reporter Pleads Not Guilty
University officials are weighing whether the mass communications professor should be allowed to return to class as her assault case makes its way through the court.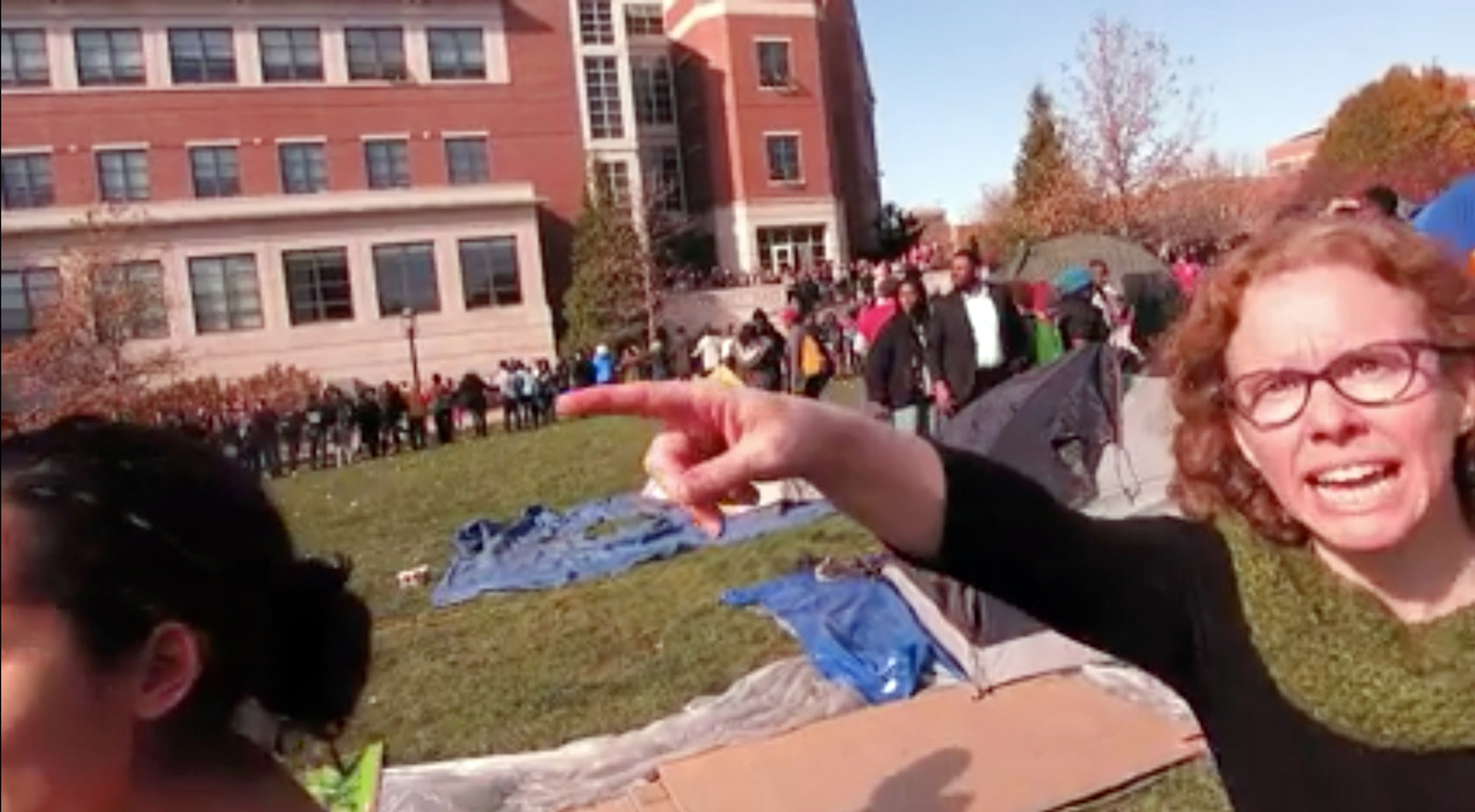 An assistant mass media professor who asked for "some muscle" to block a reporter from covering a public demonstration at the University of Missouri has pleaded not guilty to an assault charge related to the incident, ABC 17 reported.
According to court documents, city attorneys filed the charges against professor Melissa Click Monday, alleging she "caused physical contact with M.S. knowing M.S. would regard the contact as offensive."
The incident stemmed from a series of protests held at the University of Missouri against the administrations' handling of racist incidents on campus.
During the protests, Click tries to kick out a freelance student journalist, Mark Schierbecker, out of a public area of the campus that students had deemed a "safe zone" and asked for "some muscle" to kick him out.
"Hey who wants to help me get this reporter out of here," she is heard saying in the video. "I need some muscle over here."
Interim Chancellor Hank Foley said during a news conference Monday that Click will be working from home for the week, and that the university's provost, dean, and chair of the department have been asked to consider whether she should return to class while the charges are pending.
The Missouri Board of Curators is expected to meet Wednesday to discuss "personnel matters."
A spokesman for the board told BuzzFeed News the meeting will be held in closed session.
"Dr. Click is frankly aggrieved by this whole situation," Foley said. "She feels very bad about it and I think she had a moment of heated anger in that day."
Foley said the university is also considering whether Click should receive tenure, but a decision on that would not be made until sometime in the summer.