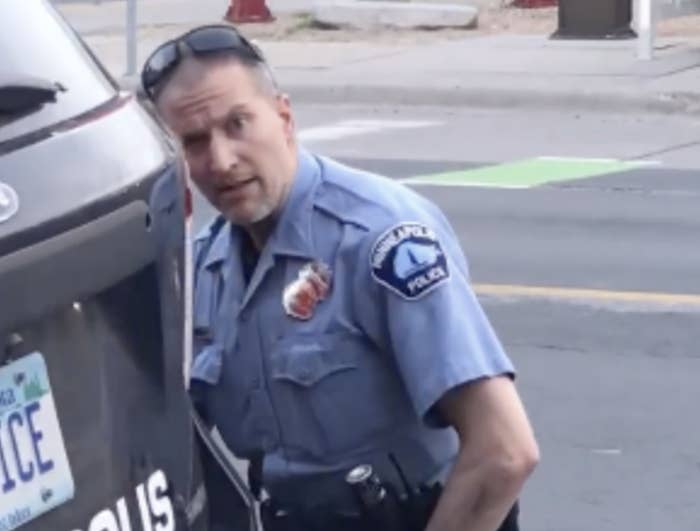 Derek Chauvin, the white Minneapolis officer who used a knee chokehold on George Floyd as he said he couldn't breathe before dying, has been charged with murder.
Floyd's death, which was captured on video as he struggled for air and begged officers to stop so he could breathe, has sparked days of unrest across the country as thousands of people have gone to the streets in protest of police killings of unarmed black people.
Hennepin County Attorney Mike Freeman said that while the investigation is ongoing, "we felt it appropriate to focus on the most dangerous perpetrator."

Chauvin was charged with third-degree murder and manslaughter.
According to the criminal complaint, officers were called after someone reported that a customer had used a counterfeit $20 bill. Officers pulled Floyd out of his car at gunpoint and placed him in handcuffs.
Floyd resisted having the handcuffs placed on him, according to the complaint. When officers tried to put him inside a police car, Floyd reportedly stiffened, fell to the ground, and told officers he was claustrophobic.
When Floyd fell to the ground, officers held his back and legs, and Chauvin pressed his knee into his neck.
Chauvin kept Floyd in a neck chokehold for more than 8 minutes, even as he asked officers to stop and repeatedly said "I can't breathe." Instead, according to the complaint, officers told Floyd, "You are talking fine."
Chauvin kept his knee chokehold in place for nearly 2 minutes after Floyd had visibly passed out, and after another officer checked his pulse and said, "I couldn't find one," the complaint states.
None of the officers moved from their positions.
According to the complaint, the Hennepin County Medical Examiner determined that Floyd's "underlying health conditions," including coronary artery disease and hypertensive heart disease, as well as the tactics used by police, contributed to his death.
Freeman said there may be additional charges.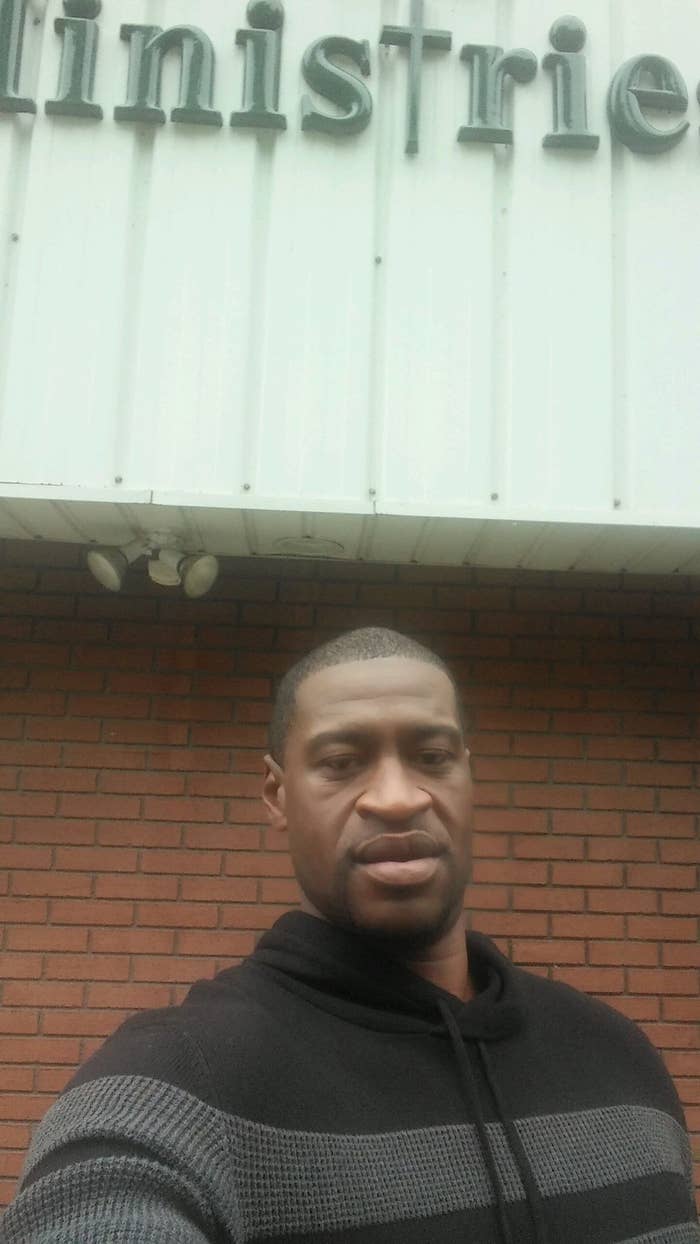 The three other officers who were present while Floyd was detained remain under investigation, although Freeman said he anticipates they too will face charges.
Despite criticism that Chauvin remained free after Floyd died Monday, Freeman said the arrest and charges announced Friday were done "as quickly as evidence has been presented to us."
Along with the Minnesota US attorney's office and the FBI, Freeman was expected to make an announcement Thursday afternoon that was repeatedly delayed.
Freeman said officials were still waiting on a "final piece," though he would not go into detail as to what piece of evidence that was.
After video of the arrest went viral, Minneapolis Mayor Jacob Frey called for Chauvin's arrest.
"Why is the man who killed George Floyd not in jail?" Frey asked during a news conference earlier this week.

The investigation into Chauvin's use of force to restrain Floyd as he can be heard gasping for air has drawn outrage, including from police chiefs across the country who have condemned the officer's tactic of pinning his knee against Floyd's neck.

Experts told BuzzFeed News crushing someone's neck is risky and that it should be banned by police departments.
The violent arrest has drawn independent investigations by the Minnesota Bureau of Criminal Apprehension, the Hennepin County Attorney, and the FBI.
President Trump spoke briefly about the unrest and the investigation into Floyd's death on Friday, saying he's asked the Department of Justice to expedite their investigation into the case.
"We all saw what we saw and it's a very hard thing to conceive, anything other than what we saw," Trump said, referring to the video. "It should never be allowed to happen, a thing like that, but we're determined that justice be served."
The president added he had spoken to Floyd's family, but did not offer any details from the conversation.
Trump, who on Twitter called for the National Guard to respond to protests and said, "when the looting starts, the shooting starts," also called for peaceful demonstrations.
"We can't allow a situation like what happened in Minnesota to descend into lawless anarchy and chaos," he said. "The looters should not be allowed to drown out the voices of so many peaceful protesters."
At a later event at the White House, Trump was asked whether he was concerned about the issue of police brutality. The president said he'd been "studying" police brutality, but defended law enforcement at large.
"Most of the police men and women that I have seen have been outstanding," he said. "When you have something like this happen, you look at it and you think, how does a thing like that happen?"
Trump was also asked if he had a message for the African American community, which has seen another unarmed black person killed by police.
He said there were "a lot of people" that were protesting, including those where protesting "out of sorrow," and others that "got out of control."
"We brought the National Guard," Trump said, not addressing whether he had a message for the black community. "That won't happen again."
On Friday, US Attorney General Bill Barr in a statement called the video of Floyd's arrest and death "harrowing to watch and deeply frustrating."
"On a separate and parallel track, the Department of Justice, including the FBI, are conducting an independent investigation to determine whether any federal civil rights laws were violated," he said.
Minnesota Public Safety Commissioner John Harrington said he had no other information regarding the three other officers involved in the arrest, who were fired along with Chauvin.
Chauvin is in the custody of Minnesota's Bureau of Criminal Apprehension.

A veteran of the department for 19 years, Chauvin began his career at the Minneapolis Police Academy in 2001.
He has been involved in three officer-involved shootings in his career, including one that turned deadly.