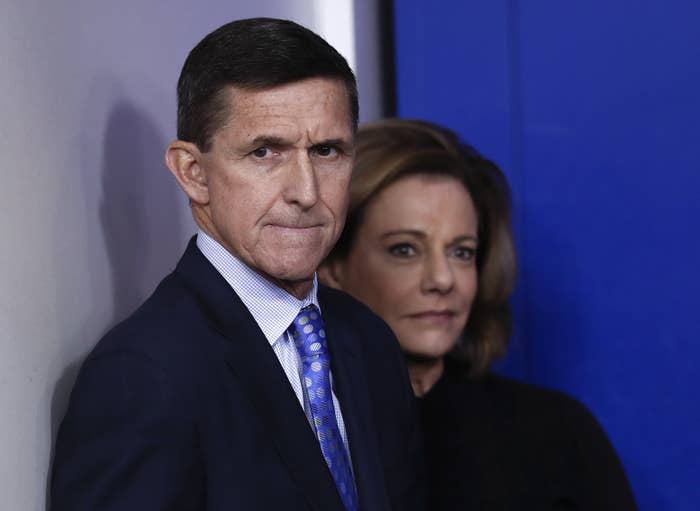 Former National Security Adviser Mike Flynn and the Turkish government are both refuting a report that they were considering a plan to forcibly send a Muslim cleric Turkey has said was behind a failed military coup from the United States to Turkey.

In a statement released Saturday, the Turkish Embassy in the US acknowledged that the Turkish government wants the cleric, Fetullah Gulen, extradited, and accused him again of leading the July 2016 coup that was quickly squashed by the government. But the embassy denied that its government had been looking at any illegal ways of getting Gulen out of the US and into the hands of Turkish government officials.
"We continue to work in close coordination with our colleagues in the relevant U.S. agencies to ensure that they comprehend the full scope of the criminality of FETO, the Fetullah Gulen Terror Organization, and the justifications for Gulen's extradition," the statement read. "All allegations that Turkey would resort to means external to the rule of law for his extradition are utterly false, ludicrous and groundless."
On Friday, the Wall Street Journal reported that Special Counsel Robert Mueller is looking into a plan involving Flynn and his son, Michael Flynn Jr., who would have been allegedly paid up to $15 million to get Gulen to the Turkish government. According to the paper, FBI agents have asked people about a meeting Flynn had with Turkish government officials at New York's '21' Club in December regarding removing Gulen from the US.
Flynn's attorneys responded to the report Friday, denying the claims.
"Out of respect for the process of the various investigations regarding the 2016 campaign, we have intentionally avoided responding to every rumor or allegations raised in the media," the statement from Flynn's attorneys read. "But today's news cycle has brought allegations about General Flynn, ranging from kidnapping to bribery, that are so outrageous and prejudicial that we are making an exception to our usual rule: they are fake."
Flynn worked on behalf of the Turkish government before being named White House National Security Adviser for President Trump, but did not disclose his lobbying work for the country until March.
Flynn was fired in February after it came to light that he had misled Vice President Mike Pence about his contacts with the Russian ambassador to the US.