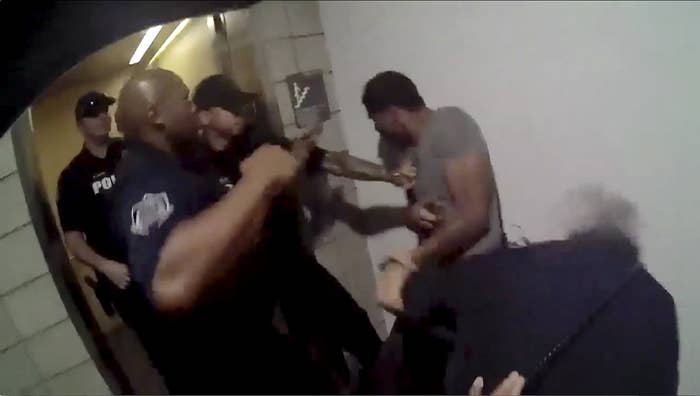 No police department wants to be caught in the public spotlight amid scrutiny over a violent encounter with one of its police officers. For the Mesa Police Department in the suburban city of Mesa, Arizona, it's a troubling position in which it has repeatedly found itself.
In February, there was the 84-year-old grandmother, unarmed and tossed on the ground by a police officer when they responded to her home.

There was the 15-year-old boy who was handcuffed, screaming in pain as officers raised his arms behind his back toward his head, in May.
Days later, there was also Robert Johnson, who was unarmed and beaten after officers asked him to sit down.
Then late Wednesday, Mesa Police Chief Ramon Batista announced the FBI would be looking into two of the violent arrests — of Johnson and of the 15-year-old — involving his police officers.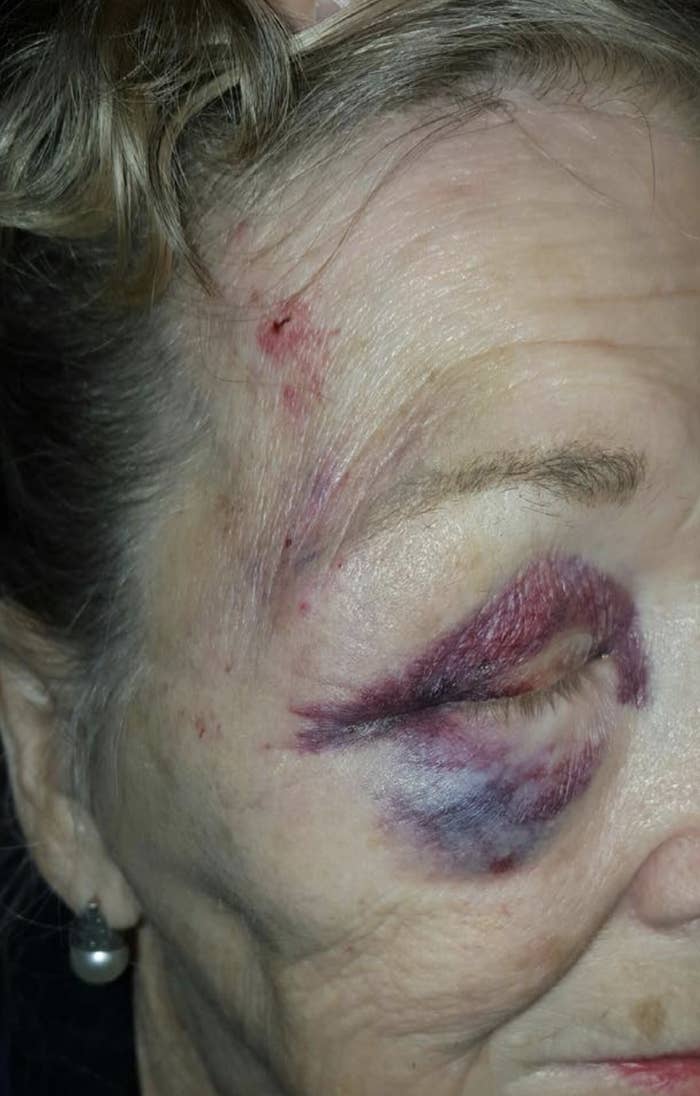 For the suburban police force just east of Phoenix, it was just the latest inquiry into the actions of the sworn police force of about 750, including internal investigations and outside investigators looking into the culture, practices, and training of officers who have repeatedly found themselves in hot water over the past two years.
"The Mesa Police Department has been in the news for all the wrong reasons," a visibly exasperated Batista said during a news conference on June 8.
Video footage of officers beating Johnson to the ground, and of officers inflicting pain on the handcuffed teenage suspect, had been released that same week.
"I'm angry and I'm deeply disturbed by what I saw on those videos, and it needs to stop immediately," Batista said.
Johnson had been standing by a railing in his apartment building, on the phone, when he was contacted by police.
He complied with orders to move away from the railing and to stand near a wall. He questioned officers as to why they were asking him to sit on the ground and, seconds later, video shows, several officers began to swing punches at his head.
One officer is seen kneeing him in the gut.
Johnson was arrested for disorderly conduct and hindering prosecution, but the charges were later dropped. Four officers with the department were placed on leave pending an internal investigation.
The neighboring Scottsdale Police Department, which was tasked with investigating the incident, cleared the officers of any wrongdoing.
Benjamin Taylor, an attorney who is representing Johnson, said the decision not to charge the officers was disappointing but not surprising, and questioned the impartiality of Scottsdale police.
"We believe that Scottsdale had a hard time finding [Mesa police] officers guilty because they're a neighboring city," he told BuzzFeed News. "They work together, they talk to each other, and when you have two cities who work together, it's hard to find each other in violation."
He was, however, "ecstatic" that the FBI will be reviewing the case.
"Hopefully, they can come and conduct a true and independent investigation," he said.
Taylor added that the review will hopefully expand to include other incidents involving Mesa police.

"There are a lot of concerns, and we believe it's a cultural issue that needs to get rooted out," he said.
Another incident under review by the FBI involves officers responding to an armed robbery and taking a 15-year-old boy and 16-year-old girl into custody on May 17.
After the teenage boy was handcuffed, one of the officers can be seen grabbing him near the ear, causing him to scream in pain. In another instance, an officer raises the teen's handcuffed arms behind his back toward his head while he screams out in pain again.
An internal investigation into that incident remains ongoing.
One of the cases the FBI isn't looking into involves 84-year-old Virginia Archer, who on Feb. 14 was tossed to the ground by an officer who responded to a welfare check at her home.
Archer's daughter called police, saying her son was in a black car with a gun.
Archer, according to video released by the department, walked out to talk to the officers. One officer grabbed her by the arm, and when she tried to pull away from the officer she was wrestled to the ground.
"I cannot believe you did what you did," she can be heard saying.
In a statement at the time, Batista said the woman was kept from returning to her house for her own safety, but acknowledged he was concerned about the incident and launched an internal investigation. Archer, meanwhile, has since filed a federal lawsuit against the department.
For Mesa police, plagued by video-recorded incidents of officers acting violently against often unarmed civilians, it was another case on a list of concerns for the community.
"Please know that I understand why this situation was alarming," Batista said in a statement. "We all have a mother and a grandmother who we love very much; their safety and well-being are always a priority."
During that June press conference, Batista announced he would be initiating two internal investigations, including a look at use-of-force incidents over the past three years, and a review of the department's training and policies. But instead of using his own staff, Batista said he would be bringing in two outside investigators for the inquiries, an unusual move that Batista said was necessary.
One will be the Police Executive Research Forum and the other will be Maricopa County's former attorney Rick Romley, who would be reporting directly to the chief.
The department was conducting internal investigations into both cases, but Batista argued it was necessary to bring people from the outside to examine the police department.
"It's imperative that a completely autonomous organization from outside our city conduct a thorough investigation," he said.

For Batista, an outsider himself and a relatively new police chief who was hired from the Tucson Police Department in May 2017, it was also a move that put him at odds with his rank-and-file's police union.
In a letter released Monday, the Mesa Police Association, which represents Batista's rank and file, blasted the police chief, saying he had "ignored advice from his own Internal Affairs Division as well as recommendations from the elite Homicide Unit" when he sought out the help of the Scottsdale Police Department in the Johnson case.
"Chief Batista's response to these cases was irresponsible and premature," the union said in the letter. "He was wrong and we feel he owes these officers a public apology."
On Wednesday, Batista announced the FBI was not only doing an inquiry into the two incidents from this year but that the bureau had also contacted the department over two other fatal police shootings from 2016 and 2017.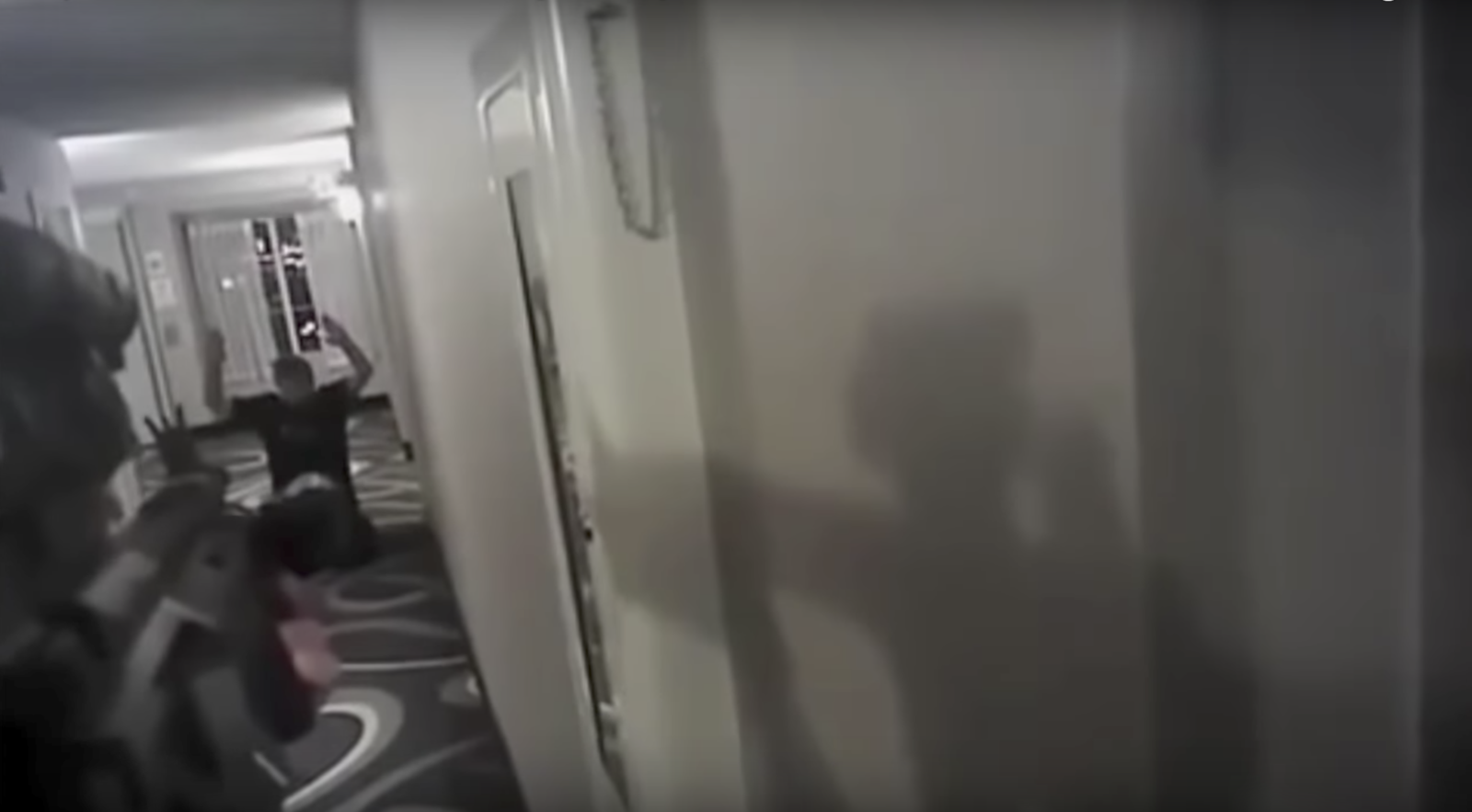 One of the shootings involved Daniel Shaver, a 26-year-old who was shot while crawling to police, sobbing and begging officers, "Please don't shoot me."
Police had been called on Jan. 18, 2016, to a hotel over reports of a man holding a rifle from a fifth-floor balcony. Officers ordered everyone out of the rooms and to move forward, but video showed Shaver — apparently confused over the officers' commands to crawl — crossing his legs instead and lying on the ground.
At one point, Shaver appears to move a hand toward his shorts, when former Mesa Police Officer Philip Brailsford fired multiple times, killing him.
Brailsford was found not guilty of second-degree murder.
The FBI is also looking into the deadly police shooting of Scott Farnsworth, a US Army veteran, after officers received a call of a man waving a gun near Skyline High School.
The Arizona Republic reported Farnsworth had allegedly pointed a gun at officers before three officers fired 11 shots at him.
After the shooting, two officers fired beanbags at Farnsworth and a K-9 officer then released his dog on the veteran as he lay motionless on the ground.
The FBI's Phoenix office declined to comment on its review of the four Mesa police incidents, but an official told BuzzFeed News that a review is the first step before the decision on whether to open an official investigation.
A Mesa police spokesperson said the FBI's review appears to be focused primarily on the four incidents, not an overall look of the department.
"It's a first step," Taylor, the attorney representing Johnson, said. "We would love if they would look into the whole department, but right now it's one step."