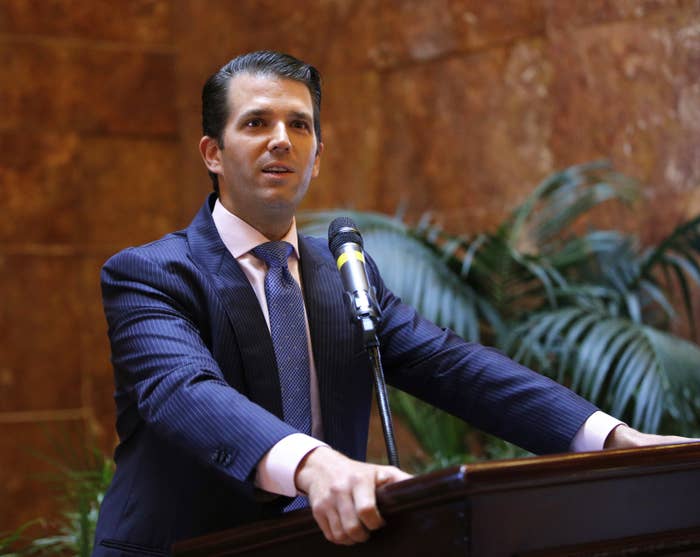 A small inner circle of Donald Trump's close confidants — including his son Donald Trump Jr., son-in-law Jared Kushner and then-campaign chairman Paul Manafort —met with a Russian lawyer connected to the Kremlin two weeks after Trump won the Republican presidential nomination, the New York Times reported Saturday.
On Sunday, the Times reported that the younger Trump had been promised compromising information about Hillary Clinton before the meeting. The report — which the paper attributes to five people close to the situation — indicates for the first time that members of Trump's inner circle may have been willing to accept information about Clinton specifically from the Russians.
According to the Times, Kushner, Trump Jr., and Manafort met with attorney Natalia Veselnitskaya, a Russian lawyer well-known for her work against the Magnitsky Act, a US law that enables the government to withhold visas and freeze financial assets of Russians suspected of being involved in human rights abuses.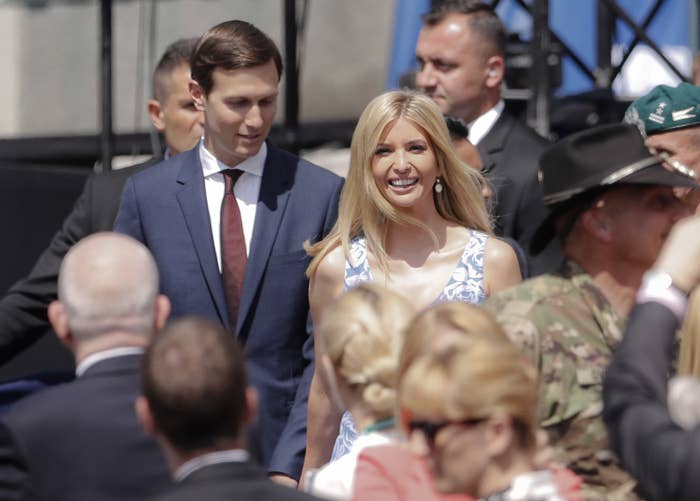 In a statement to BuzzFeed News on Saturday, Donald Trump Jr. confirmed the June 9, 2016 meeting, which took place at New York's Trump Tower.
"It was a short introductory meeting," Trump Jr.'s statement read. "I asked Jared and Paul to stop by."
He added that the meeting was not about the campaign.
"We primarily discussed a program about the adoption of Russian children that was active and popular with American families years ago and was since ended by the Russian government, but it was not a campaign issue at that time and there was no follow up."
An attorney for Kushner also confirmed the meeting took place. The attorney, Jamie Gorelick, did not respond to questions about whether campaign issues were discussed with the Russian lawyer.
But in a new statement on Sunday, Trump Jr., told BuzzFeed News that the meeting had been set up by an acquaintance who said he knew of an individual with information about the Clinton campaign.
"I was asked to have a meeting by an acquaintance I knew from the 2013 Miss Universe pageant with an individual who I was told might have information helpful to the campaign. I was not told her name prior to the meeting. I asked Jared and Paul to attend, but told them nothing of the substance. We had a meeting in June 2016. After pleasantries were exchanged, the woman stated that she had information that individuals connected to Russia were funding the Democratic National Committee and supporting Ms. Clinton. Her statements were vague, ambiguous and made no sense. No details or supporting information was provided or even offered. It quickly became clear that she had no meaningful information. She then changed subjects and began discussing the adoption of Russian children and mentioned the Magnitsky Act. It became clear to me that this was the true agenda all along and that the claims of potentially helpful information were a pretext for the meeting. I interrupted and advised her that my father was not an elected official, but rather a private citizen, and that her comments and concerns were better addressed if and when he held public office. The meeting lasted approximately 20 to 30 minutes. As it ended, my acquaintance apologized for taking up our time. That was the end of it and there was no further contact or follow-up of any kind. My father knew nothing of the meeting or these events."
The White House did not immediately respond to a request for comment on Monday.
Trump Jr.'s statement did not address claims made by a spokesperson for President Trump's outside legal team Saturday, suggesting that the meeting might have been setup by political operatives hired by Democrats to conduct opposition research on the Trump campaign.

"We have learned from both our own investigation and public reports that the participants in the meeting misrepresented who they were and who they worked for," the spokesperson, Mark Corallo, said in a statement provided to NBC News and confirmed by BuzzFeed News late Saturday.
"Specifically," Corallo added, "we have learned that the person who sought the meeting is associated with Fusion GPS, a firm which according to public reports, was retained by Democratic operatives to develop opposition research on the President and which commissioned the phony Steele dossier."
"These developments raise serious issues as to exactly who authorized and participated in any effort by Russian nationals to influence our election in any manner," he said.

On Sunday, the Washington Post identified Rob Goldstone, a music publicist friendly with Trump Jr., as the acquaintance who arranged the meeting. Goldstone, who has been involved with the Miss Universe pageant, told the Post that he set up the encounter at the request of a Russian client, and attended the meeting with the Russian lawyer.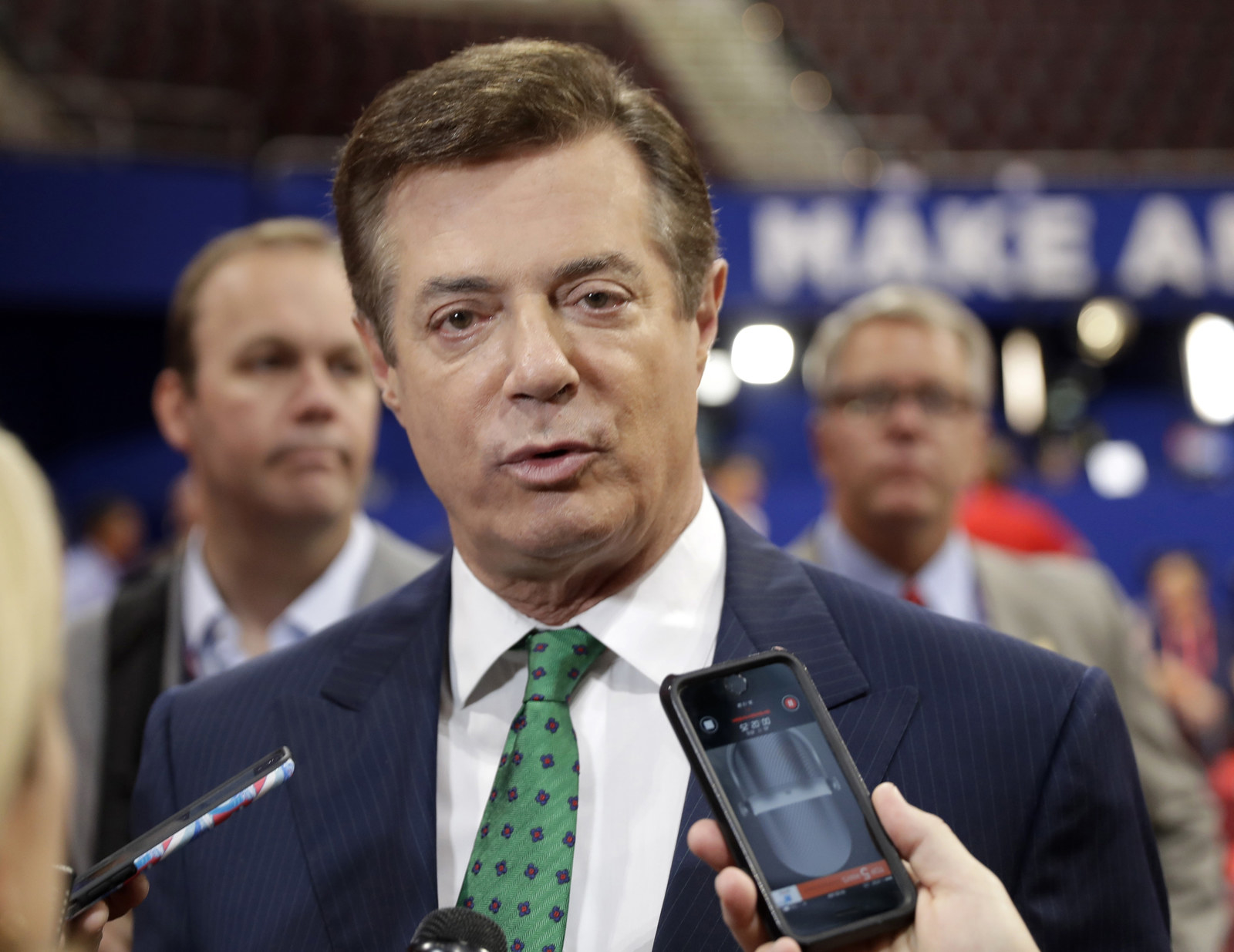 News of the meeting broke just one day after Trump's first face-to-face encounter with Russian President Vladimir Putin, in which Trump is said to have discussed the issue of Russian meddling in the 2016 election. Putin once again denied that Russia had any involvement.
Two congressional committees, and an independent counsel, are currently investigating Russian meddling in the presidential election and if there was any involvement on the part of the Trump campaign. Both Manafort and Kushner are reportedly subjects of the investigation.

On Sunday, White House chief of staff Reince Priebus, described the Trump Tower meeting as a "big nothing burger" on Fox News.
"Talking about issues of foreign policy, issues related to our place in the world, issues important to the American people is not unusual," he said.
Veselnitskaya is a veteran Russian operative, best known for her advocacy against the Magnitsky Act, a law that enflamed US-Russia tensions and prompted Russia to impose a ban on US adoptions of Russian children. The adoption issue, cited by Trump Jr., as a primary subject of the meeting, is frequently used as a talking point by opponents of the Magnitsky Act.
Veselnitskaya is also married to a former Russian deputy transportation minister and has represented Russian-owned state businesses. According to the Times, she had previously drawn the attention of the FBI.
Previous reports have confirmed that Kushner also met with Russian officials, including Russian ambassador Sergey Kislyak, in the weeks following Trump's election. Kushner is expected to testify about his contacts with Russians during and after the campaign during a closed door session with the Senate Intelligence Committee later this month.
Kushner, who is married to Trump's daughter Ivanka Trump and is a senior White House aide, had originally not disclosed meetings with foreign officials, but filed amended forms after the Times reported on meetings he'd had with Russian officials, including Kislyak and the head of a Russian bank.
Kushner's attorney, in a statement provided to BuzzFeed News by the White House, said the forms had been "prematurely submitted" by Kushner.
"He had over 100 calls or meetings with representatives of more than 20 countries, most of which were during transition," the statement said. "Mr. Kushner has submitted additional updates and included, out of an abundance of caution, this meeting with a Russian person, which he briefly attended at the request of his brother-in-law, Donald Trump Jr."
"As Mr. Kushner has consistently stated, he is eager to cooperate and share what he knows."
Gorelick did not respond to BuzzFeed News' request for comment on the statement from President Trump's personal attorneys alleging that the June meeting was a set up.
On Sunday, Fusion GPS, the Washington research firm behind the Steele dossier, denied playing any role in the meeting with Veselnitskaya and Trump's associates.
"Fusion GPS learned about this meeting from news reports and had no prior knowledge of it," Fusion GPS partner Peter Fritsch said in a statement to BuzzFeed News. "Any claim that Fusion GPS arranged or facilitated this meeting in any way is absolutely false."
Grace Wyler and Nidhi Prakash contributed to this report.
CORRECTION
BuzzFeed News reached out on Sunday to the incorrect email address of a White House communications staffer for comment on this article. We noticed the error on Monday and have since requested comment from the correct email address for press office staff.