Meet The Very Cute Baby Who Was Born Without A Nose
Eli Thompson was born with no nose due to a rare malformation known to affect just 1 in 197 million babies. Despite the noticeably absent facial feature, his mother says he's doing just fine.
Meet 4-week-old Eli.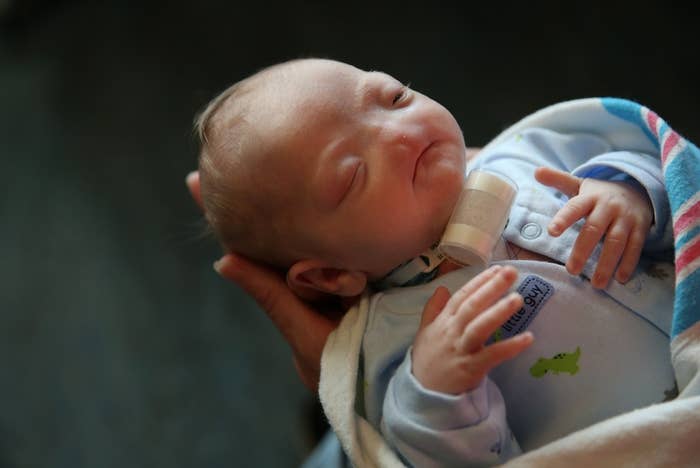 Eli was born March 4 in Alabama, but it wasn't until doctors handed him to his mother, Brandi McGlathery, that she realized he had no nose.
Eli, who immediately started breathing normally through his mouth, McGlathery told the Mobile Press-Register, was taken to USA Children's and Women's Hospital in Mobile, Alabama, after his condition was discovered.
Eli was 5 days old when doctors performed a tracheotomy to assist with his breathing, and since then "he's been a much happier baby," McGlathery told the paper.
Because of the procedure, however, Eli doesn't make a noise when he cries and his mother must keep a constant eye on him.
Known as congenital arhinia, the malformation is extremely rare.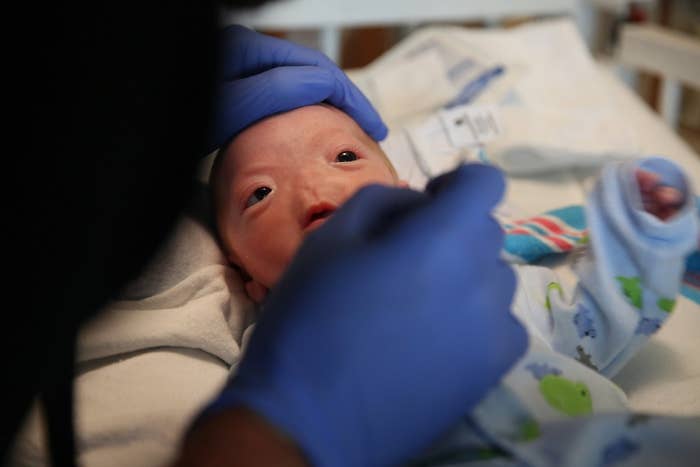 According to a 2014 article published by the U.S. National Library of Medicine on a similar case, at the time, there had been only 43 recorded cases of congenital arhinia since the first was reported in 1931.
It can potentially be life-threatening by causing breathing and feeding problems, but there are known cases of babies making it well into adulthood.
The chances of being born with the malformation, his mother said, is 1 in 197 million.
"He's perfect the way he is."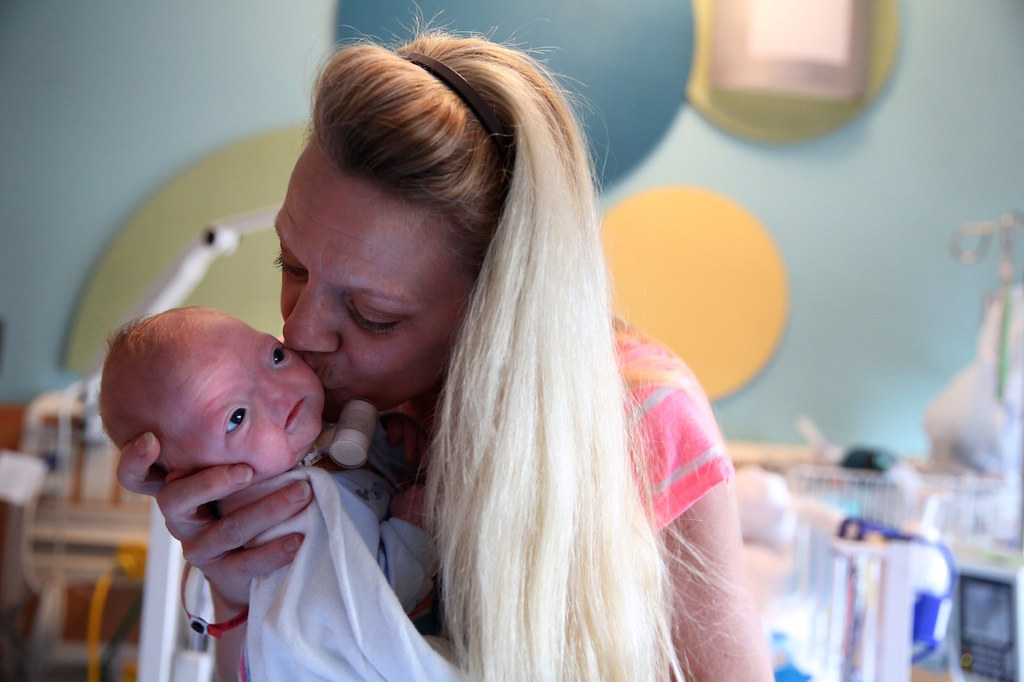 McGlathery told the Press-Register she's already made contact with parents who have had children born without a nose and other patients who have grown up with the malformation.
She and a lactation consultant researched online together on how breastfeed Eli after the tracheotomy, and she has consulted with doctors on what she and her family will have to know to care for the baby at home.
Meanwhile, McGlathery told the Press-Register that she and Eli's father, Troy Thompson, have decided not to do any plastic surgery until he grows up and decides on his own whether to go that route.
"Until the day he wants to have a nose, we don't want to touch him," she told the newspaper. "We have to take it day by day."
Until then, McGlathery said, "he's perfect the way he is."
Eli's story has spread online, with one friend creating a Facebook page to keep everyone updated on the family's progress.
And since the family now faces years of surgeries and expensive medical costs, family friends set up a GoFundMe page to raise money.
As of Tuesday evening, more than $5,000 had been raised.
Meanwhile, on Monday, Eli got to go home.