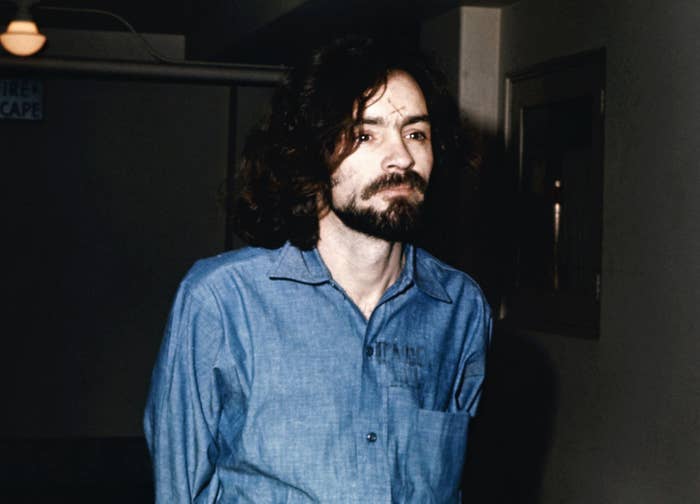 Charles Manson, the convicted mass murderer and leader of a cult-like "family" that killed seven people in 1969, died Sunday night. He was 83.
After decades behind bars, Manson's health appeared to have been deteriorating in recent years. He was hospitalized for several days in January with a serious illness, and on Tuesday was transported from the California State Prison in Corcoran to a hospital. State prison officials released few details on the killer's condition at the time, but said Sunday night that he died "of natural causes at 8:13 p.m."
Few killers in history have reached the same level of infamy as Manson, whose crimes and horrific ability to convince others to kill for him shocked the nation at the end of the 1960s.
A failed musician who spent his youth in and out of jail and juvenile detention centers, Manson rose to infamy after orchestrating a string of seven murders, carried out by his ardent followers over two bloody nights in August 1969. Among the victims was actor Sharon Tate, the wife of director Roman Polanski. She was eight months pregnant when she was stabbed to death.
Since then, the so-called "Manson Family" and their gruesome killings have inspired countless films, television series, and books, occupying a dark corner of American culture. Up until his death, the unapologetic murderer continued to draw from a fanbase willing to pay thousands of dollars for autographed items or string animals — especially scorpions — made by Manson in prison.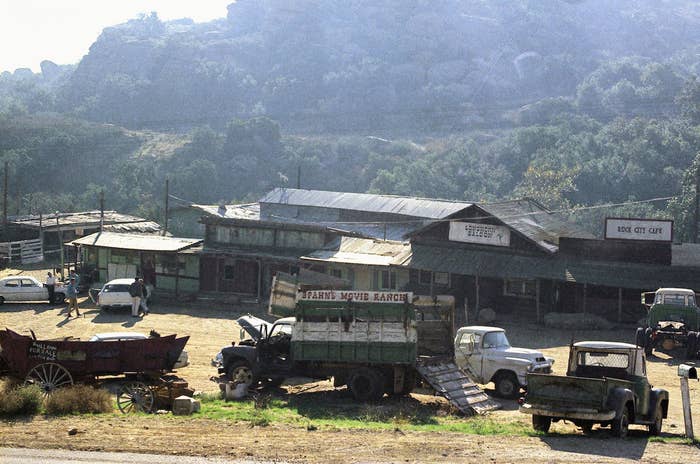 From the Spahn Ranch on the outskirts of Los Angeles County, and other sites around southern California, Manson developed a following among runaways and young women known as the Manson Family. The group was a sort of commune, living rent-free in exchange for labor at the ranch, and composed of zealous devotees willing to do Manson's bidding, including mandatory group sex and LSD use.
Though Manson was not physically present during the August 1969 murders, his followers executed his orders to carry out the ritualistic slayings, which investigators later said were intended to incite an apocalyptic race war Manson had named after the Beatles song "Helter Skelter."

The murders led to the arrest, and eventual conviction, of Manson and four of his female followers. In a months-long trial covered at length by the national press, details of the grisly killings shocked the country. The antics of Manson and his followers, who staged demonstrations with shaved heads in front of the court building, sang in court, and at one point showed up with X's carved into their foreheads, only deepened the national obsession with the murders.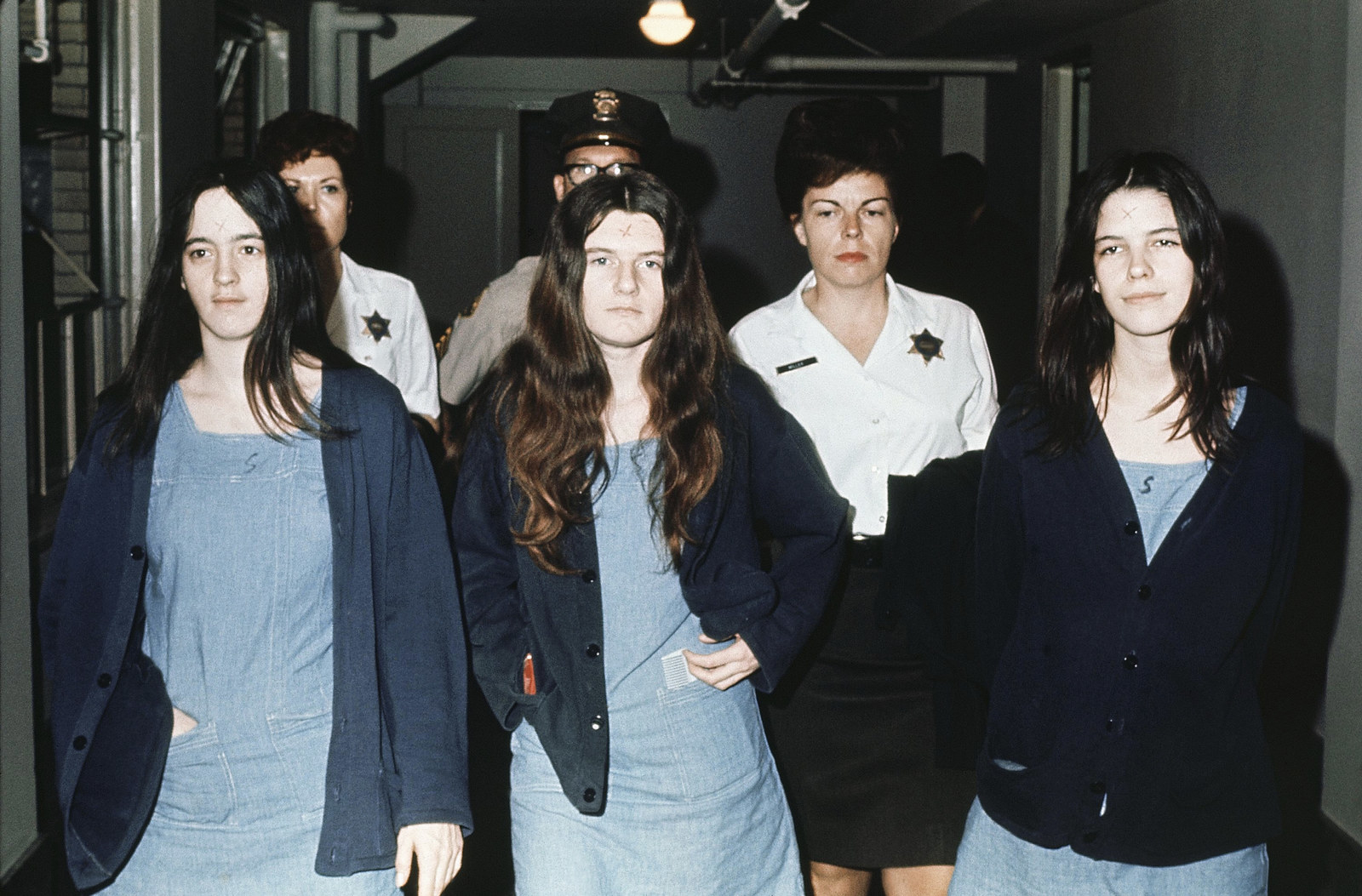 Manson was born Charles Milles Maddox on Nov. 12, 1934, in Cincinnati, Ohio, to a teenage single mother. His father, Manson wrote in his book Manson in His Own Words, was a "drugstore cowboy who called himself Colonel Scott" and left soon after Manson's mother, Kathleen Maddox, became pregnant at age 16.
He would eventually take the name Manson from a man his mother married and later divorced.

Like some of his followers, Manson's mother had been a runaway at the age of 15, escaping religiously strict parents, he wrote. She turned to sex work early in her life to make ends meet. In the book, Manson said he was often told as a child that his mother had once sold him for a pitcher of beer to a bar waitress, only for him to be found days later by an uncle who searched the town for him.

"I can't remember ever hearing about old Lucifer's mother, so I don't know if he was born or just created as a means of putting fear in the lives of children," Manson wrote. "If he did have a mother, we have two things in common. If not, our link is that we are both used to put fear in the kids' minds."
Manson spent much of his childhood away from his mother, bouncing between relatives, family, friends, and strangers during stretches of time when she would leave him.
"Hey, listen, by the time I was old enough to think or remember, I had been shoved around and left with people who were strangers even to those I knew," Manson wrote. "Rejection, more than love and acceptance, has been a part of my life since birth. Can you relate to that? I doubt it."
Beginning early in his childhood, Manson had frequent encounters with the law. The first, he wrote in his book, was at the age of 7 when he became envious of other children's toys and stole them. Back at his home, he set them on fire.
At the age of 12, Manson wrote, he became a ward of the state. He ran away to his mother soon afterward and, when she returned him the following day, he turned to the street. Manson also committed a series of burglaries and armed robberies when he was as young as 13 years old, and once arrested, would often escape juvenile detention centers.
He was first married in 1955, then divorced and married again in 1958. Manson reportedly had two children during the two marriages, both named Charles, according to Vincent Bugliosi, the Los Angeles attorney who prosecuted the murder case and later wrote about it in the book Helter Skelter.
His first serious criminal offense was a federal case of taking a stolen car across state lines to California in 1955, for which he was charged. Four years later he was charged with forging a US Treasury check. Manson had also been pimping a 16-year-old, whose parents were providing money to Manson, Bugliosi wrote.
He was again questioned about pimping his second wife in New Mexico in 1959. He was released, but arrested in Texas on a similar charge. He was released again in 1967 despite reportedly requesting to stay in prison.
Upon his release, Manson drifted to California, where in the late 1960s he began to develop his following, as well as his prophesies of a violent race war. On August 9, 1969, he ordered four of his followers to the home Tate and Polanski shared in the Hollywood Hills, where they brutally stabbed and shot Tate and four other victims: Jay Sebring, Voytek Frykowski, Abigail Folger, and Steven Parent. The killers then scrawled the word "pig" on the front door with Tate's blood.
The following night, Manson drove to a Los Angeles home and dropped off a group of his followers to kill the residents, a wealthy grocer named Leno LaBianca and his wife Rosemary. Thousands of dollars' worth of cash and valuables were left behind by the killers, leaving investigators befuddled for weeks after the crimes.
Over the course of the two nights of bloodshed, the Manson Family was responsible for 169 stab wounds, according to Bugliosi. A knife was left stuck in the throat of one of the victims, the former prosecutor recounted in his book, and a fork in the stomach of another with the word "war" carved into his skin.
When Bugliosi asked Susan Atkins, one of Manson's followers, to explain the motive behind the murders, she told him it was to ignite "the last war on the face of the Earth. It would be all the wars that have ever been fought built on top of the other."

Manson, along with four of his followers, was convicted and sentenced to death for the killings, but avoided death row when California temporarily abolished the death penalty in 1972. The cult leader was instead sentenced to nine life sentences behind bars.

Following the announcement of Manson's death Sunday, Michele Hanisee, president of the Association of Deputy District Attorneys, said in a statement that the "victims are the ones who should be remembered and mourned on the occasion of his death."

In various interviews Manson gave during his time in prison, he offered no apology and showed no remorse for the violent murders he was convicted for, and often spoke of differing "realities" than his own. Asked by Charlie Rose in a 1986 interview what he thought about the violence and gruesomeness of Tate's murder, Manson only pushed back.
"What did I think about them?" he responded when asked about the actor and her unborn child. "It's not my world. I don't live in that world."
"So you don't care?" Rose asked.
"Care, what the hell does that mean?" Manson answered angrily.
Despite having spent most of his time in prison in isolation, he seemed to brush aside the environment of his incarceration.
"Because of the heavy security and isolation from the general convict population, the time spent on Death Row was the most comfortable and relaxed I have spent in the last seventeen years," Manson wrote in Manson in His Own Words, as told to Nuel Emmons, first published in 1986. He would later complain in subsequent interviews that most of the book was false and reflected only Emmons' "reality."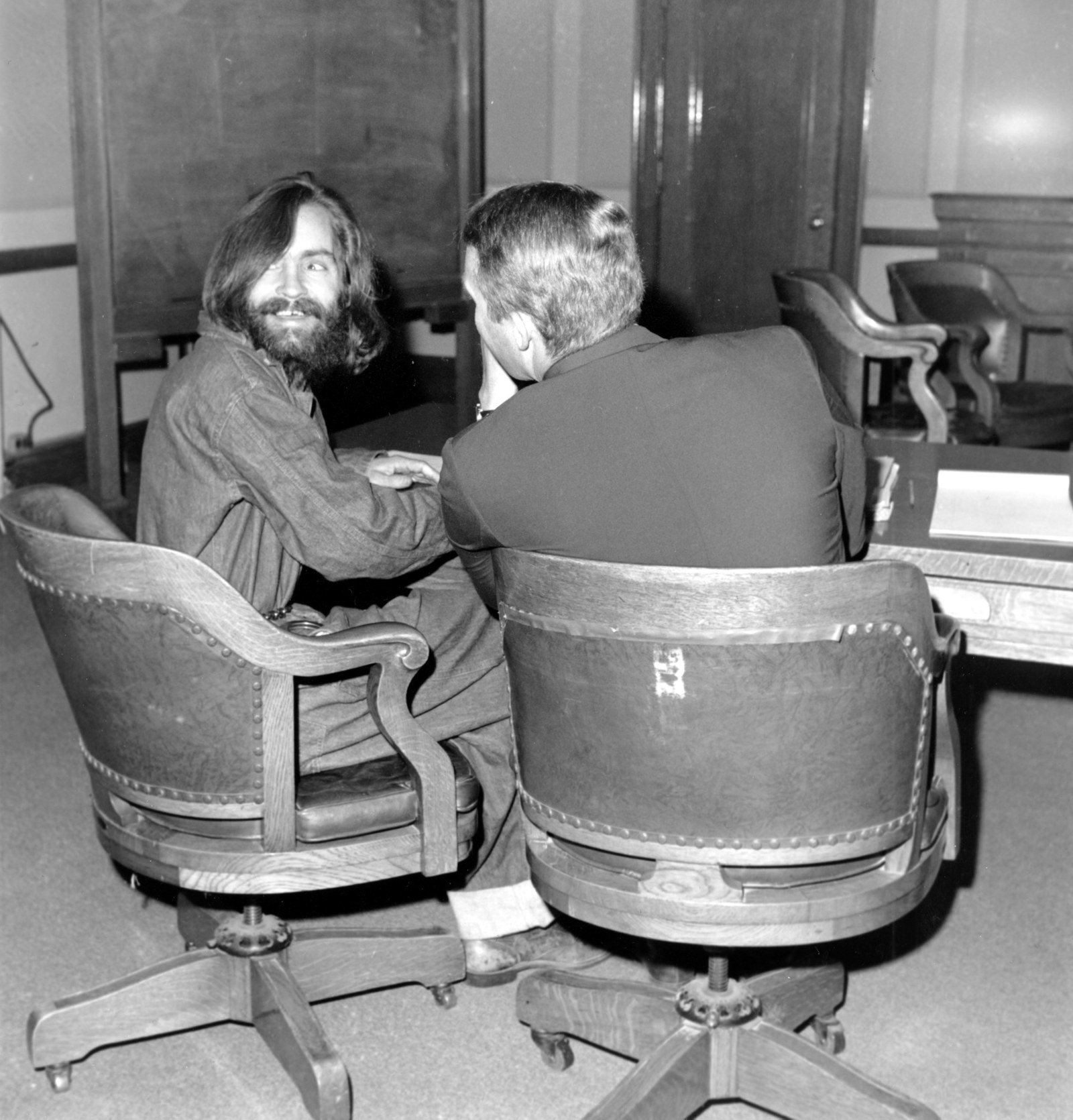 Manson was denied parole 12 times, keeping him locked up in a central California state prison. During a hearing in 2007, the parole board found that the then-73-year-old Manson was still "an unreasonable danger to others and may still bring harm to anyone he would come in contact with," the Los Angeles Times reported. Five years later in 2012, a prison psychologist testified at his parole hearing that Manson bragged about the 1969 killings and was still a "dangerous man."
The California Department of Corrections and Rehabilitation officials told the LA Times that he was found to have violated "hundreds" of rules while in prison, including having a cell phone behind bars.

In 2014, Manson was set to marry his longtime girlfriend Elaine Burton, who was 26 years old at the time and went by the name Star. The couple obtained a marriage license but did not marry before the license expired.