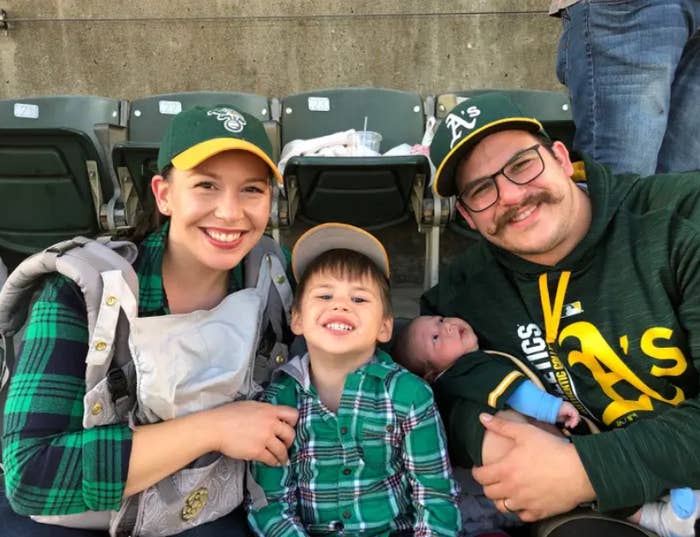 A California man who was twice denied for a wheelchair by his insurance company after both of his legs were severed in a crash said his insurance has finally decided to cover the cost of the chair after his story caught national media attention.
"After a lot of work and even more needless communication United Healthcare has decided to approve my claim for a wheelchair," Mark Poss wrote on Facebook Tuesday. "Thank you to all who helped spread the message; UHC heard you loud and clear."
The story caught headlines across the country after Poss wrote about his experience with his insurance on Facebook, and how his insurance company twice denied his claim to cover the cost of a wheelchair.
In 2017, Poss, from Sacramento, pulled over to help a couple whose car had broken down on the highway. When he got out to help, he was struck by a drunk driver and both his legs were severed.
Poss has been on the road to recovery in the months following the crash, and has since received prosthetic legs.
His doctor has requested that he also use a wheelchair, but, according to an Oct. 29 letter, his insurance company wrote that the chair "appears to exceed your needs and therefore, your coverage."
His story, and his experience with his insurance company, caught not just media attention but the notice of presidential candidate Elizabeth Warren, who wrote that companies "make absurd arguments like this because they make their profit by denying people care."
Poss told BuzzFeed News he was initially denied his claim for a wheelchair about a year ago after his insurance said the decision was because of "the way the claim was submitted."
Since his story was covered by national media outlets and mentioned by Sen. Warren on Twitter, Poss told BuzzFeed News he was contacted by a representative from UnitedHealthcare who told him the company "was working on it."
"I know a lot of people got involved, contacting [UnitedHealthcare] and their executives, their lobbyists," Poss said.
On Tuesday, the representative reached out to him via phone and told him the claim had finally been approved.
Poss said it was unclear to him why the decision was reversed or why it had been denied in the first place. When he asked the representative if they were aware of the media attention his story had received, or that Warren had tweeted about his case, he said he was only told that they were "aware of it."
"She said she'd heard about that too, but when I asked those kinds of questions I'd just get short answers," he said.
He said he was told that, after some research, the claim had been approved for a different type of wheelchair that had been requested by his doctor, which he assumed meant that perhaps the wrong chair had been requested. But Poss has since been contacted by the company that will provide the chair and told it will be the same one that had been requested by his doctor a year ago.
"I knew my policy covered it, and we knew it [would get sorted] out one way or another," he said. "But I appreciate the extra push."
UnitedHealthcare did not immediately respond to a request for comment on the decision.

"Hopefully these companies will start listening before their PR department needs to get involved," Poss wrote.