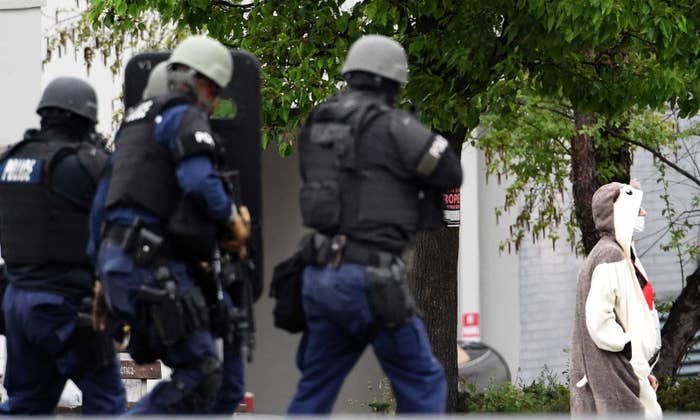 The man in an animal onesie who was shot while threatening to blow up a Baltimore television station with a fake bomb believed the world was ending and wanted to get the message out, his father said.
Edward Brizzi of Elkridge, Maryland, told local media that his 25-year-old son, Alex, had a mental breakdown two weeks ago and claimed he had a vision from God that the world was ending.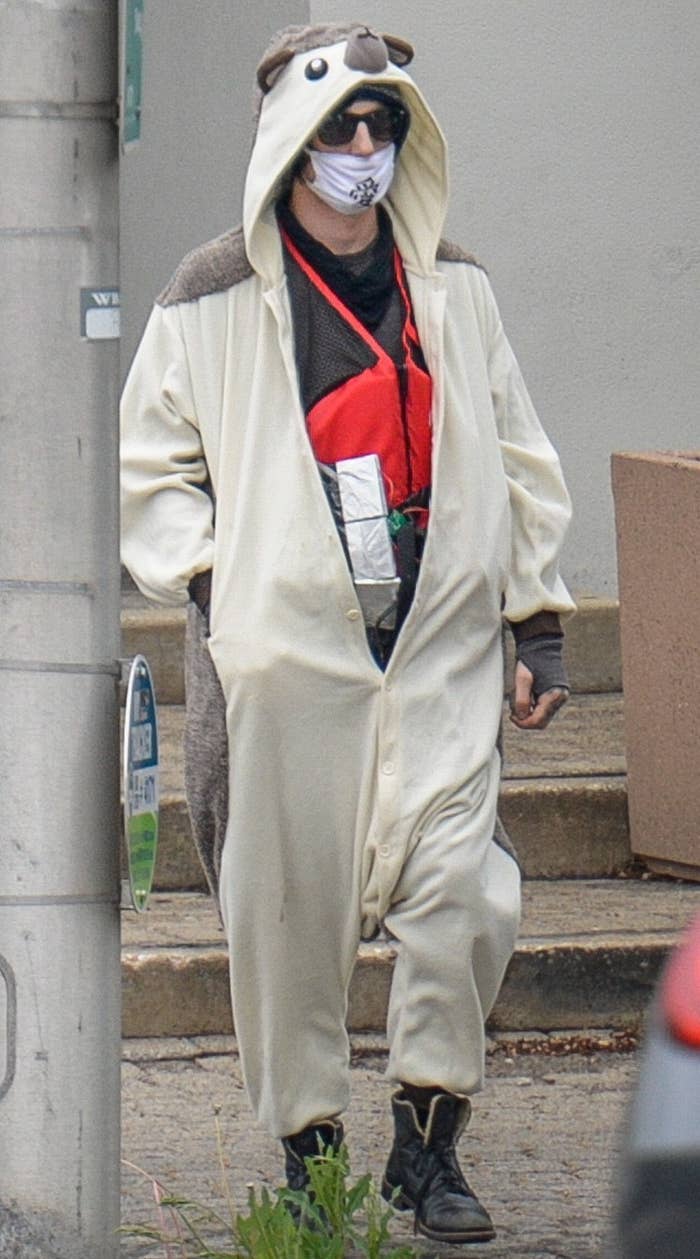 Alex was shot four times Thursday after not complying with police commands to take his hands out of his pockets as he walked out of the station for Fox affiliate WBFF-TV.
Officers and paramedics were not able to immediately reach Alex after the shooting because his hands remained in his pockets and police were unable to confirm whether he was actually carrying an explosive, police spokesman T.J. Smith said.

As a precaution, police deployed a robot often used by its bomb squad to approach and communicate with him.
The robot stripped Alex of the full-bodied hedgehog costume known as Kigurumi and what was described by police as a "floatation device-like" vest.
The bomb he claimed to have strapped to his chest later turned out to be foil-wrapped chocolate candy bars with wires hanging from them.

"When the robot was moving in, no one knew what the device was," Smith said.
Alex was listed in serious but stable condition at a local hospital and is expected to survive, his father said.
It was unfortunate officers had to use force, Smith said, but he noted that the situation at the time seemed to pose a real threat to the community and officers.
"Hindsight now being 20/20, we now know they were candy bars," he said. "They were forced to use their real guns to shoot the suspect."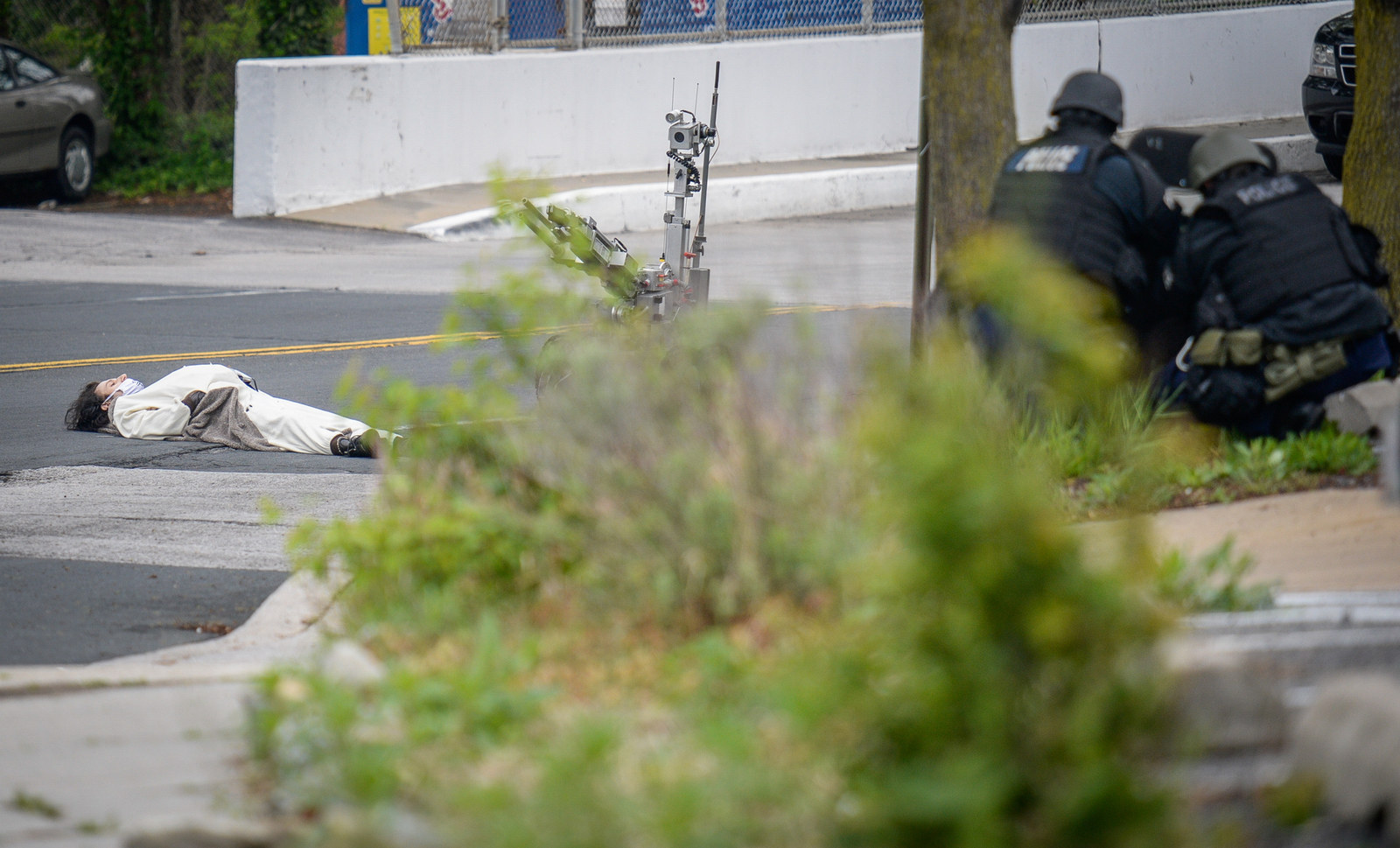 Video shot by a witness on Periscope showed the man walking out of the station and being followed by a group of heavily armed officers with shields before several shots ring out.

A local videographer captured video of officers with helmets and bullet-proof vests surrounding Alex, picking him up, and carrying him toward what appeared to be an armored vehicle.
A security guard who works for Fox 45 told reporters he spoke with Alex for several minutes when he first walked into the station.

"He walked in, opened up his hedgehog outfit that he had on, and he pretty much said he had a bomb on him and he had a message that needed to be heard," the security guard said.
Alex then handed a flash drive to the security guard, which he said he opened on his computer to find several topics about astronomy.
"Whether it was black holes, the sun, about it being liquid and gas, and just saying that the government was wrong thinking the way they do when it comes to anything in space," the security guard said.
Around the same time, a vehicle believed to have been driven by Alex was reported to be on fire nearby, Smith said.
The bomb threat prompted the evacuation of the entire television station and the surrounding area.
"I don't have a rational explanation for irrational behavior," Police Commissioner Kevin Davis told reporters after the incident.