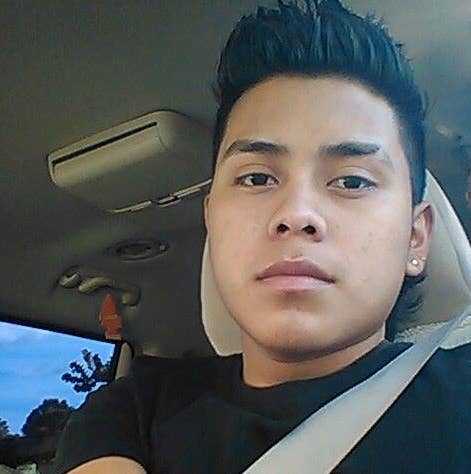 A 22-year-old Florida man was sentenced to life in prison Tuesday for the 2015 killing of an 18-year-old Guatemalan man, a violent attack that prosecutors said occurred after David Harris and two others decided to go "Guat hunting."
"What happened in this case was absolutely horrific, and there is no other appropriate sentence in this case other than life in prison," Palm Beach County Judge Samantha Schosberg Feuer told Harris during his sentencing Tuesday.
Police in Jupiter, Florida, found Onesimo Marcelino Lopez-Ramos unresponsive early in the morning on April 18, 2015, after law enforcement was called to respond to a fight in progress. The teen's skull had been cracked in the confrontation. Officials said Harris had used an ax during the attack.
A week later, Harris, then 19, as well as his brother Jesse Harris, 18, and friend Austin Taggart, 19, were taken into custody and charged with Lopez-Ramos's murder, which was later classified as a hate crime. David Harris was the first of the three men to stand trial for the crime.
During Harris's trial, prosecutors alleged that he and the other two men had set out to find and rob people of Guatemalan or Latino descent. "They were going 'Guat hunting' — Guatemalan hunting — which means to rob steal from unsuspecting, weak Guatemalans," assistant state attorney Jill Richstone told the jury, according to the Sun-Sentinel.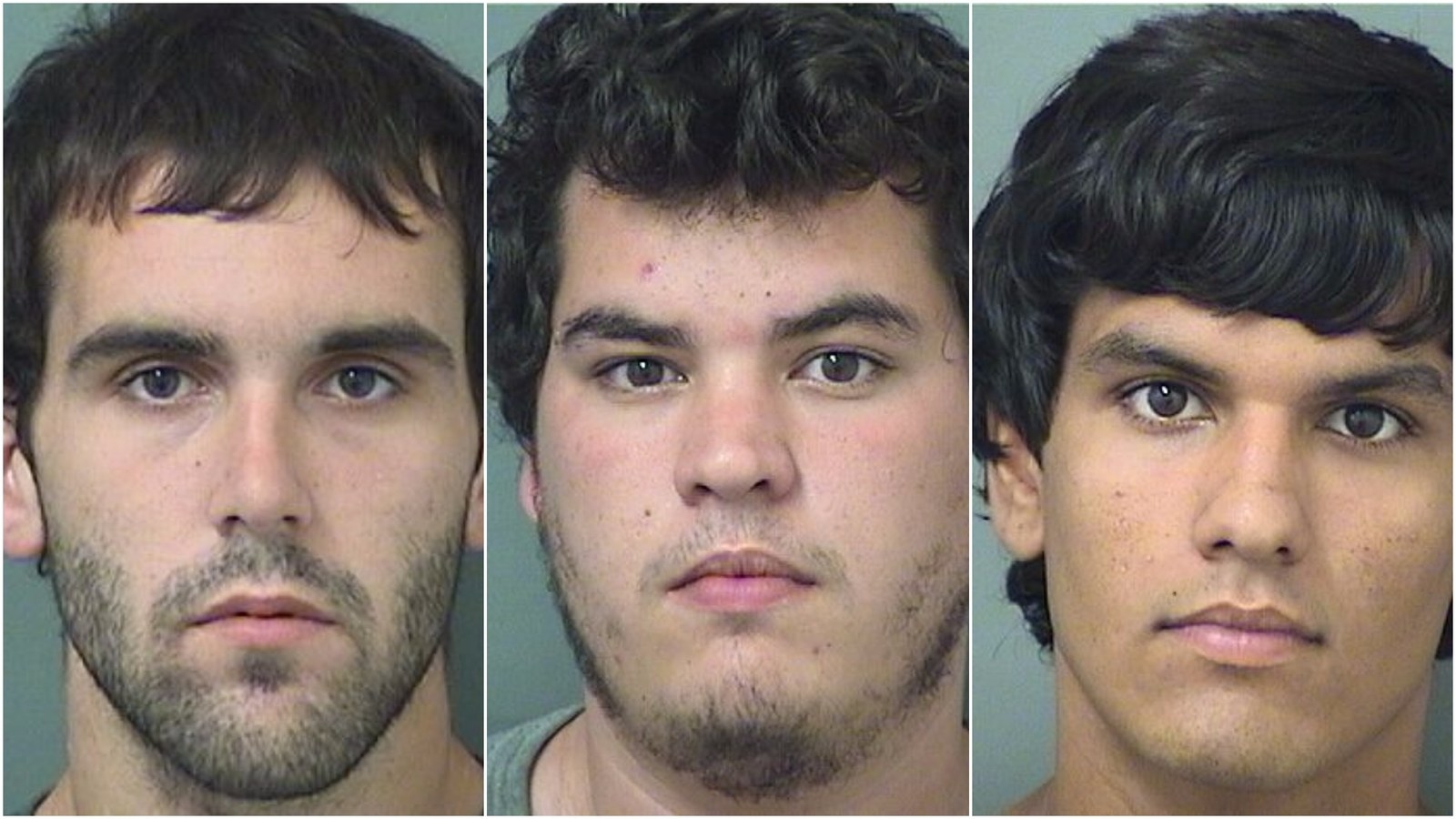 Prosecutors alleged the three men went to Lopez-Ramos's home in Jupiter, Florida, and were at one point invited in to have alcoholic drinks. A fight broke out when Lopez-Ramos's brother touched Harris, they said, and Taggart then hit Lopez-Ramos in the back with a rebar.

The Harris brothers and Taggart had started to walk away, prosecutors said, but returned when Lopez-Ramos and his acquaintances continued to yell at them.
Harris, prosecutors said, then picked up an ax that had been dropped by Lopez-Ramos's brother and swung it at the teen's head, killing him.
Harris's defense attorney, Franklin Prince, attempted to pin the blame for the deadly beating on Taggart, who is being tried independently.
"Austin Taggart is the 'Guat hunter,'" Prince said during his opening statement in the trial, the Sun-Sentinel reported.
On Tuesday, it took a jury four hours to return a guilty verdict against Harris.
"I hope this guilty verdict brings some small closure to the loved ones of Onesimo Marcelino Lopez-Ramos after the horrific tragedy this family has endured," Jupiter Police Chief Frank Kitzerow said in a statement.
Prince told the Palm Beach Post his client plans to appeal the conviction.