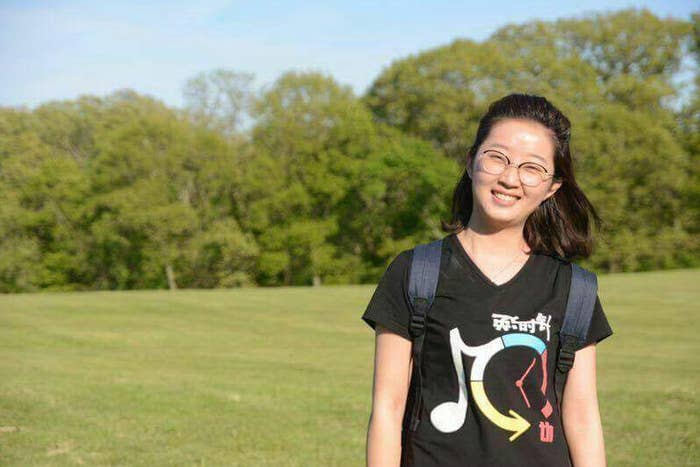 An Illinois man charged with kidnapping a Chinese international student visited an online forum called "Abduction 101" with sub-threads like "Perfect abduction fantasy" just weeks before the student went missing.
The 26-year-old student, Yingying Zhang, is believed to be dead, the US Attorney's Office for the Central District of Illinois said in a statement, ending a near-month-long search.
The suspect, Brendt Christensen, of Champaign, was arrested in connection to her disappearance late Friday.

He appeared in federal court for the first time Wednesday and was ordered detained during the trial, prosecutors said.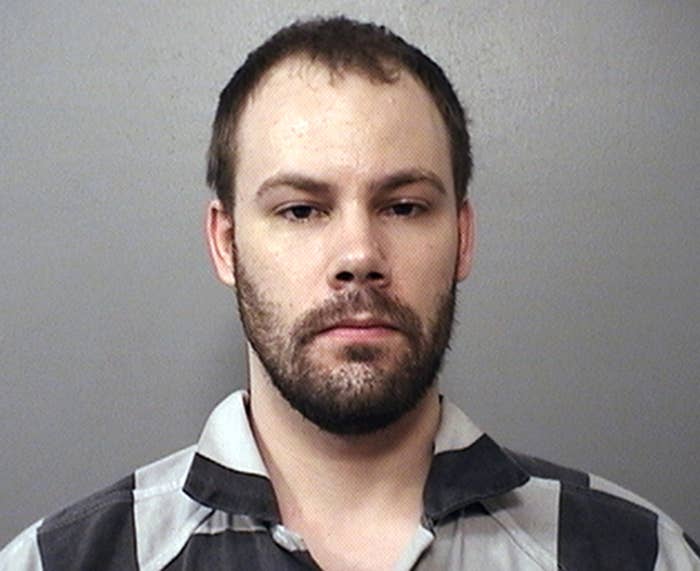 During the hearing, prosecutors said Christensen had described Zhang as the "ideal victim" and described how she had resisted when she was taken. Officials did not say who he made those comments to.
Christensen, prosecutors said, had also attended a vigil held for Zhang a day before he was taken into custody.
Initially, law enforcement had few leads into Zhang's June 9 disappearance, but surveillance video at the University of Illinois showed her getting into a black Saturn Astra, which ultimately led investigators to Christensen.

After narrowing their investigation to Christensen, a search of the 27-year-old's phone showed he had visited a forum on April 19 called "Abduction 101," according to an FBI affidavit filed after his arrest.
Christensen found that forum on a social network called FetLife, which caters to people interested bondage and discipline, dominance, and submission fetishes. In the "Abduction 101" forum, Christensen allegedly visited sub-threads called "Perfect abduction fantasy" and "planning a kidnapping" on his phone.
Zhang had arrived at the university in April and was studying photosynthesis and crop productivity, according to the FBI's criminal complaint. She had graduated last year from Beijing's Peking University with a master's degree in environmental engineering and was serving a year-long position at the University of Illinois' department of natural resources and environmental sciences, according to CNN.
Local and federal authorities have been trying to locate Zhang and the driver since she went missing, officials said.
Authorities believe Christensen spotted Zhang at a bus stop, then circled around the block back to her location to speak with her. Zhang had been on her way to speak to the manager of a building where she was going to be leasing a new apartment. Sometime after Zhang got in the car, the manager texted her about the meeting but received no response.
Christensen came to law enforcement's attention three days after Zhang went missing, as authorities checked on Saturn Astra cars registered in the area.
An initial interview with him provided no leads, but according to the FBI affidavit, authorities later noticed Christensen's car had a cracked hubcap like the one observed in surveillance video from the day Zhang went missing.
Sometime on Thursday, while law enforcement was keeping Christensen under surveillance, the 27-year-old was overheard explaining that he had kidnapped Zhang.
"Based on this, and other facts uncovered during the investigation of this matter, law enforcement agents believe that Ms. Zhang is no longer alive," the statement from the US Attorney's Office said.

Officials did not disclose who Christensen was overheard talking to about the kidnapping.
In a recording of the conversation, Christensen was heard talking about keeping Zhang against her will in his apartment, the affidavit states.
What happened to her next remains unclear.
A professor at the university told CNN Christensen had been a graduate student in the physics department until May.
University of Illinois Chancellor Robert Jones notified university staff and students of the arrest and of law enforcement's belief that Zhang is dead in an email Friday night.
"There are no words that can explain why or how such a terrible thing should happen nor is there anything I might say that will ease the grief of any of you who knew her," Jones wrote. "I ask all of you to help to ensure that Yingying is remembered for her kindness, her gentleness and her smile."
A ceremony in memory of Zhang was scheduled to take place Saturday evening, but university officials canceled the event early Saturday after Zhang's family asked for privacy.
"Out of respect for their needs and in accordance with their wishes, we will not be holding a campus-wide memorial today," the university said in a statement.