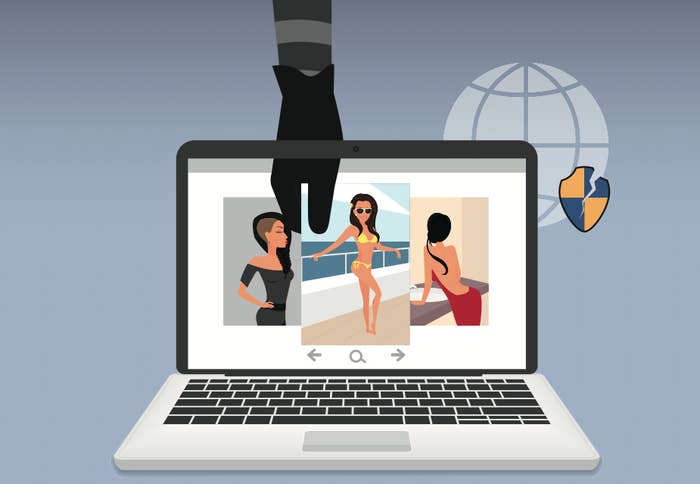 A man from the Bahamas has been charged with hacking into the email accounts of celebrities and media executives then trying to sell the scripts from unreleased movies and shows, officials said Tuesday.
The U.S. Attorney's office in New York alleges the 23-year-old also tried to sell sex videos involving actors, athletes, and other celebrities after hacking into their personal emails, stealing social security numbers and other personal data.
"This case has all of the elements of the kind of blockbuster script the defendant, Alonzo Knowles, is alleged to have stolen," Manhattan U.S. Attorney Preet Bharara said in a written statement.
In one deal, the suspect is accused of planning to sell more than a dozen scripts and the social security numbers of three professional athletes and an actress for nearly $80,000.
After obtaining the material, Knowles is accused of trying to sell it "to the highest bidder."
Authorities did not identify any of the networks, media executives, or celebrities involved in the scheme.
When an undercover agent contacted Knowles, authorities said, the suspect showed him a list of 130 celebrities, actors, athletes, performers, and media executives for whom he had identifying information, including email passwords or social security numbers, according to the federal complaint.
Officials said Knowles was taken into custody Monday during a sting operation, and charged with one count of copyright infringement and one count of identity theft, according to a statement issued by the U.S. Attorney's office.
Investigators began looking into the scheme earlier this month after a radio show host was contacted by email by a person offering to sell unproduced scripts of an upcoming show, according to the criminal complaint.
The radio host then contacted an executive at the network that was to air the show.
An undercover law enforcement agent contacted Knowles, officials said, and the suspect also offered to sell the undercover officer sexually explicit videos and pictures of celebrities, which he allegedly said came from the hacked email accounts.
Asked if he could get personal identification information of celebrities, Knowles allegedly gave the undercover agent copies of a passport, social security number, and other information of an actor, as well as 30 unreleased songs from the album of "a very popular A-list celebrity."
Federal officials arranged a sting on Monday, where Knowles allegedly planned to sell 15 upcoming scripts and the social security numbers of three professional athletes and an actress for $80,000.
Knowles appeared in Manhattan federal court Tuesday after he was charged.