Man Charged In Beating Death Of Transgender Woman In New York
Prosecutors in New York have filed manslaughter and assault charges against a 24-year-old man in the beating death of a transgender woman in 2013. The victim, Islan Nettles, died after a week in a coma.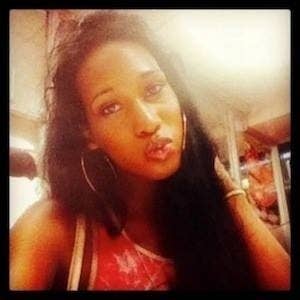 Prosecutors on Tuesday filed felony charges against a 24-year-old man in the deadly beating of Islan Nettles, a transgender woman whose death near a police station in New York sparked protests last year.
James Dixon was charged Tuesday with felony first-degree and second-degree manslaughter, as well as first-degree assault, according to the New York District Attorney's Office.
The arrest comes more than 18 months since the deadly assault took place between 147th and 148th streets on Aug. 17, 2013, near a police station in Harlem.
According to a statement released by the district attorney's office, an argument broke out between a group of three transgender women and seven men when Dixon "struck Ms. Nettles in the face with a closed fist."
The back of Nettles' head hit the pavement and caused serious brain injuries.
After Nettles was knocked unconscious, "Dixon then struck the victim repeatedly," state prosecutors allege.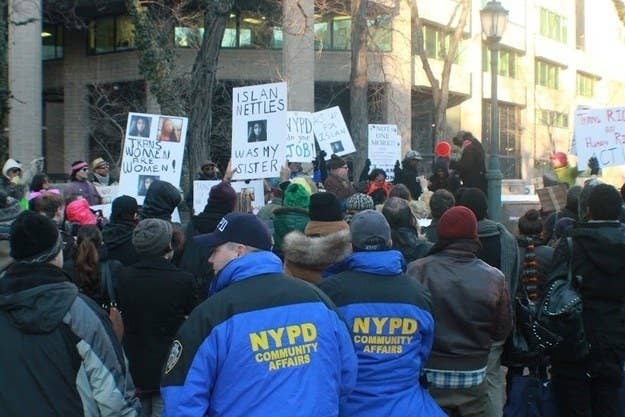 Police had made a previous arrest in 2013 and filed misdemeanors charges, but those were eventually dropped against the suspect.
The decision sparked protests in front of a New York courthouse as people criticized what they said was as an unsatisfactory and slow investigation into the assault.
Prosecutors at the time said they were committed to the investigation, and would be seeking felony charges once they gathered more information.
On Tuesday, prosecutors announced charges against Dixon.
"Over the past 18 months, my office has exhaustively investigated this case with the primary objective of making sure that justice is served for Islan Nettles," District Attorney Cyrus R. Vance said in a written statement.
The chief of the Hate Crimes Unit in the prosecutor's office is one of the supervisors in the case, the statement added.