Man Arrested Before L.A. Gay Pride Festival Faces Weapons Charges
The Indiana man was found in possession of an assault rifle, ammunition, and explosives on Sunday. He told officers he was heading to the L.A. Pride festival.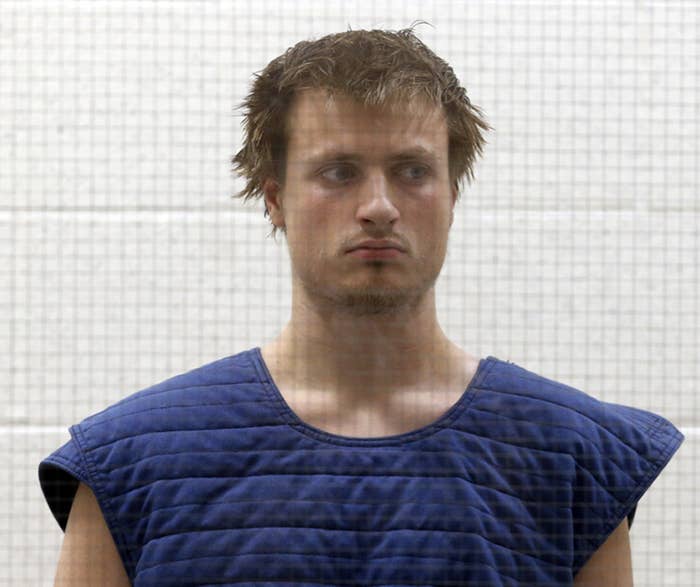 An Indiana man heavily armed with assault weapons and explosives who told police he was on his way to the L.A. Pride festival, has been charged by prosecutors.
James Wesley Howell, 20, was taken into custody near his car Sunday, where authorities said they found an assault weapon, a large magazine, and loaded firearms.
Authorities also found tannerite in his car, a chemical that can be used to make pipe bombs.
Santa Monica police took the Indiana man into custody after he was allegedly knocking on a resident's door and windows.
News of his arrest and the lists of weapons found in his white Acura — just hours after 49 people were gunned down and killed in a gay nightclub in Orlando — put the community and law enforcement on edge just hours before the L.A. Pride festival.
Inside his car, officials found a 25-pound container of Shoc-Shot, a chemical used for blowing up targets, a .223 caliber assault-style rifle, a loaded .30-06 caliber bolt-action rifle, and a .22 caliber semi-automatic Ruger rifle the Daily Breeze reported, citing a Santa Monica Police Department affidavit.
Police also found a black hood, Taser, handcuffs, buck knife, and a filled 5-gallon gasoline container.
Officials have said they do not believe Howell's arrest was related to the deadly attack in Orlando.
The Los Angeles District Attorney's Office said Howell has been charged with felony counts of unlawful possession of an assault weapon, possession of a destructive device on a public street, and importing a large magazine.
He is also facing a misdemeanor charge of carrying a loaded firearm in his car, according to a statement from prosecutors.
Authorities will be asking for his bail to be set at $2 million.