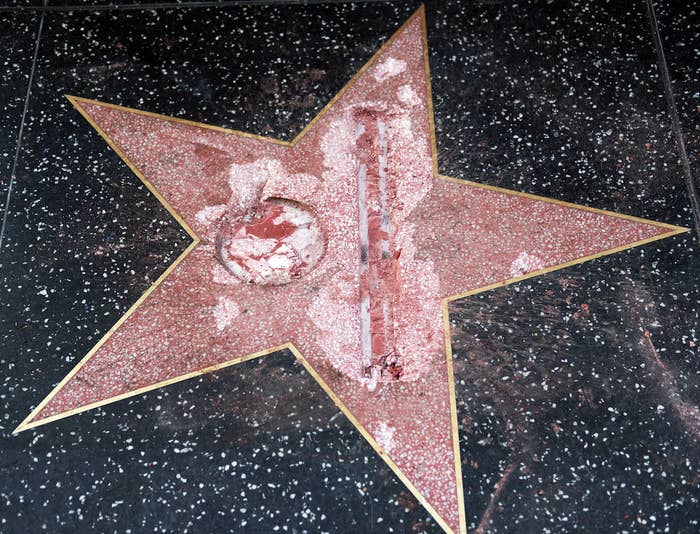 A man who damaged Donald Trump's star on the Hollywood Walk of Fame with a pick axe and sledge hammer was sentenced to three years probation, prosecutors announced Tuesday.
James Labert Otis, 53, was charged with a felony for destroying the President's star before the election and faced up to three years behind bars. On Tuesday, he agreed to plead no contest to the charge and was sentenced to probation, according to the Los Angeles County district attorney's office.
He was also sentenced to 20 days of work on state roadways and ordered to pay $3,700 to the Hollywood Historic Trust. He was also ordered to pay another $700 to the Hollywood Chamber of Commerce.
Otis was recorded on Oct. 26 taking a pick axe and a sledge hammer on Trump's star. In a video, he could be seen wearing a hard-hat and construction worker's vest.

Otis told Deadline Hollywood at the time he planned to remove the star, but was only able to damage it.
Otis was taken into custody the day after the star was destroyed.

After posting bond and being released, he told reporters outside Los Angeles jail that he "had to do it."

"To make myself feel whole and to be part of the democratic process, I had to do the nonviolent action," KTLA reported. "I admitted my mistakes and am now dealing with the consequences, unlike Mr. Trump, who has never admitted what he's done."