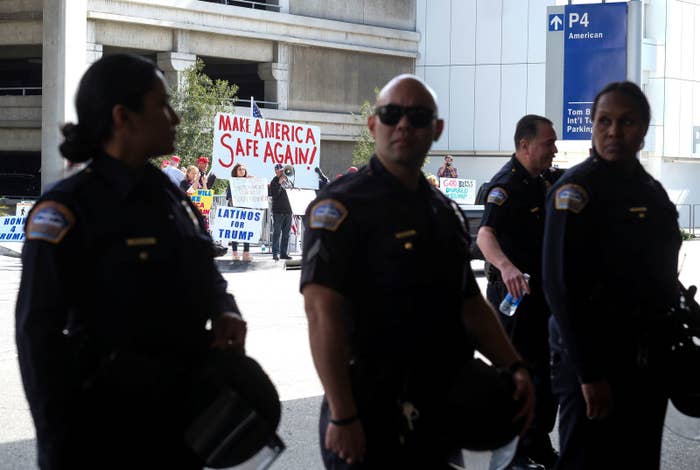 President Trump's war on so-called sanctuary cities has created a divide among law enforcement agencies across the country, forcing them to choose a side in the newest front of the national immigration debate.
While some law enforcement agencies have in the past sought to stay out of the political fight on immigration, the debate over sanctuary cities has brought the discussion to city halls and state legislatures, forcing local police and sheriffs to choose a side, at times splitting neighboring departments.
"Police chiefs joined this noble profession not to stop people who are jaywalking and then ask them for their papers because they may be from another nation," Houston Police Chief Art Acevedo told reporters last week, urging Texas legislators unsuccessfully to defeat a state bill banning sanctuary cities.
That ban seems all but guaranteed to become law as it heads to Gov. Greg Abbott's office this week. Yet some of the bill's most ardent opponents are police chiefs from the Lone Star state's biggest police departments, including Austin, Arlington, Dallas, Fort Worth, Houston, and San Antonio.

The Texas Police Chief's Association and the Texas Major Cities Chiefs Association have also publicly opposed the bill, arguing public safety will suffer if immigrants fear they will be deported if they come forward as witnesses or victims of a crime.

The bill also makes it a crime if deputies or officers don't cooperate with immigration officials, such as ignoring immigration detainer requests that are often disregarded in sanctuary cities.
Yet the Sheriff's Association of Texas and its more than 250 members is supporting the bill and welcoming what it said are consequences for other law enforcement agencies ignoring federal law.
"We need to follow the rule of law," said Jackson County Sheriff A.J. Lauderback, who also serves as the association's legislation director. "It's always been illegal to come into the country without the process that's in place by Congress."
For any law enforcement agency to publicly state it won't enforce a law, he said, is dangerous.

"As a professional law enforcement officer, I'm not going to advocate that we ignore a federal body of law. That's not what we do as public sheriffs," he said.
But since President Trump's vow to build a border wall and crack down on illegal immigration and sanctuaries, communities across the country have responded with defiant measures not to cooperate with immigration officials. Forcing local departments to act as immigration agents, they argue, will ignite fear in immigrant communities and break a trust departments have spent years trying to establish in their communities.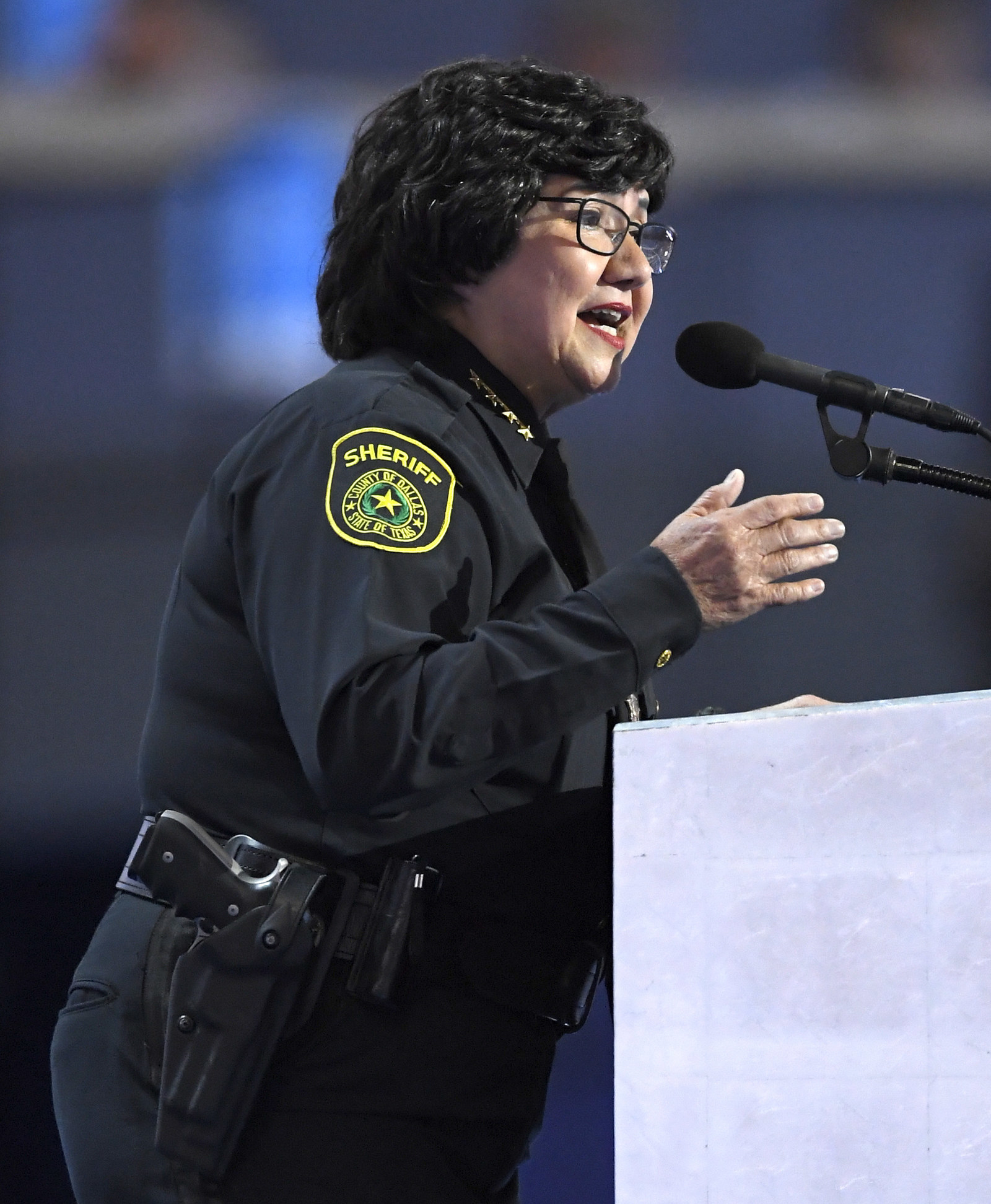 In January, Dallas County Sheriff Lupe Valdez changed her department policy to no longer hold immigrants for 48 hours for Immigration and Customs Enforcement agents if they were detained for minor offenses. The policy, she has argued, was aligned with the US Customs and Border Patrol policy that states detainers should not be issued for immigrants held on minor offenses.
But in neighboring Tarrant County, sheriff officials there said they were ready to work more closely with ICE. In March, Sheriff Bill Waybourn helped federal immigration agents to detain more than two dozen inmates in county custody who were reporting for weekend work-detail.
David McClelland, chief of staff for Waybourn, told BuzzFeed News the county already has ICE agents working inside county jails to identify and detain undocumented immigrants. The 26 inmates detained in March is the largest number turned over at one time by the county to ICE in recent memory and, despite some national pushback, McClelland said, the local community has been supportive.
"I'll tell you, probably 90 to 95% has been positive feedback," he told BuzzFeed News, pointing out that Tarrant County is one of the largest conservative counties in the state.
But in Texas' liberal islet of Austin, Sheriff Sally Hernandez took the opposite approach and changed Travis County's policy to no longer honor immigration detainers unless it involved persons suspected of serious crimes. The move prompted Gov. Abbott, who has been advocating for the ban on sanctuaries, to withdraw state funding from the department.
The divide between police agencies over the issue is not unique to Texas.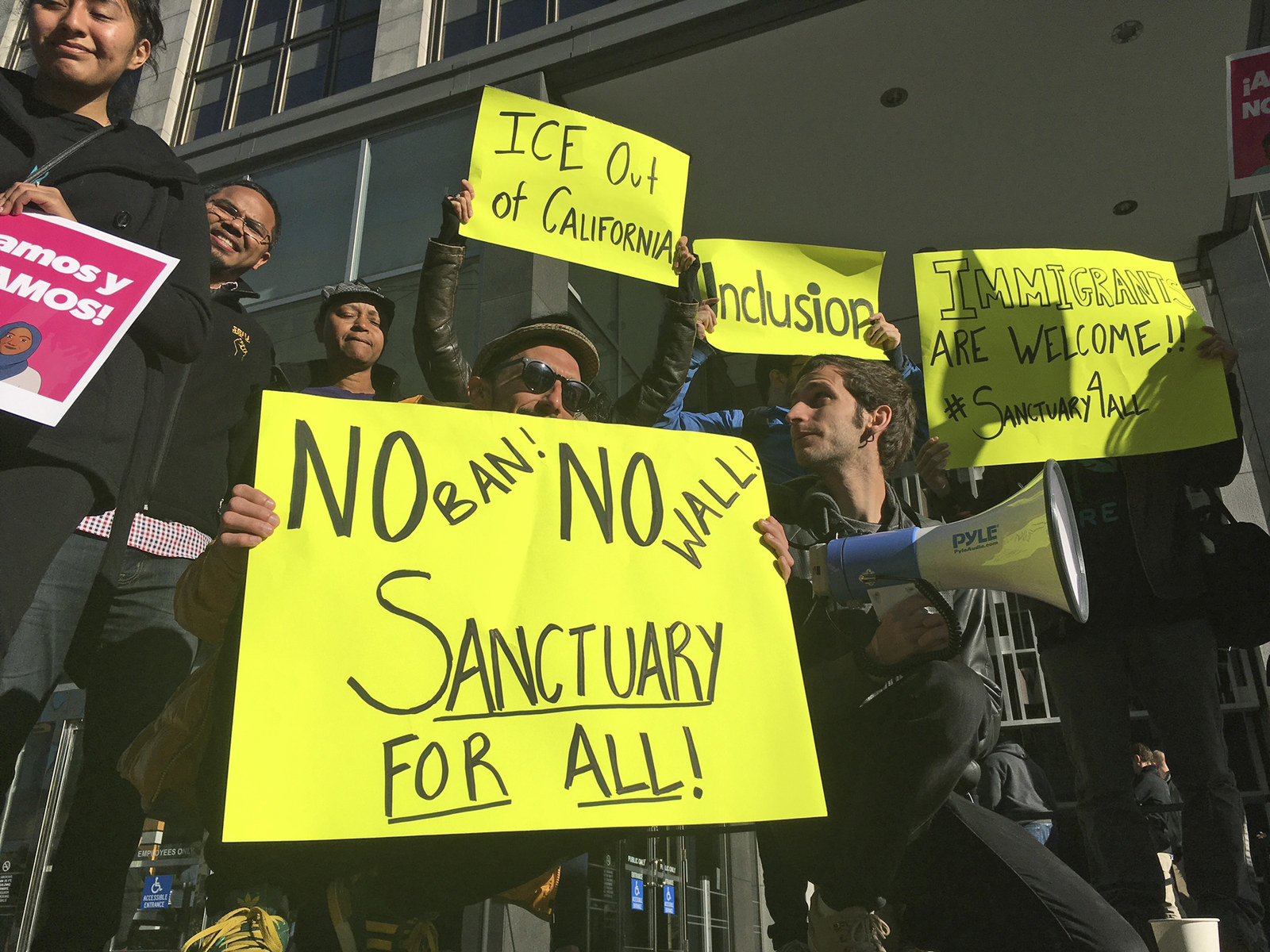 The Major Cities Chief's Association, which represents more than 60 of the nation's largest law enforcement departments, in January defended the stance of sanctuary cities and opposed Trump's threat to withdraw federal monies.
"Cities that aim to build trusting and supportive relations with immigrant communities should not be punished because this is essential to reducing crime and helping victims," the association said in a statement.
The National Fraternal Order of Police, the largest law enforcement association in the country, which endorsed Trump in the election, has publicly opposed sanctuary cities and welcomed Trump's promise to crackdown on the policies.
But when the administration threatened that the crackdown would come in the form of stripping federal funding of police departments, the union responded by warning the president that doing so could endanger public safety, Reuters reported.
In Los Angeles, home to the largest population of undocumented immigrants in the country, law enforcement agencies that literally overlap in jurisdiction have taken opposing sides on a bill that would in effect make California a sanctuary state.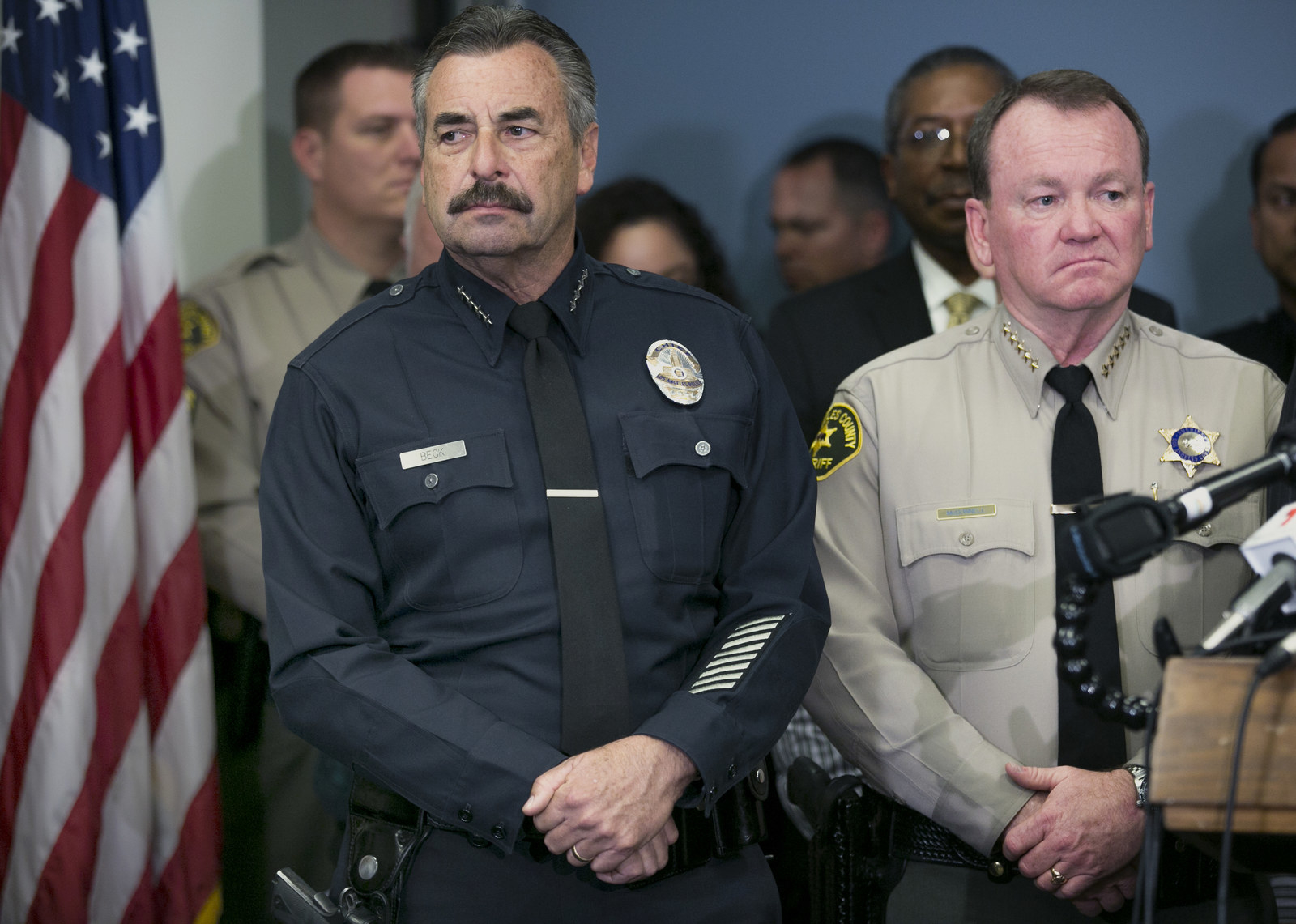 Los Angeles County Sheriff Jim McDonnell has argued the proposal could have unforeseen consequences if local agencies can't cooperate with federal immigration officials. Not allowing immigration agents to work with local jails, he told the Los Angeles Times, could also push them to conduct more street operations and raids.
"I'm not a Trump guy. I'm not an anti-Trump guy," he told the Times. "I am just a cop. I am about protecting public safety."
In contrast, Los Angeles Police Chief Charlie Beck has aired support for the sanctuary state bill. His department under a nearly 40-year-old special order does not inquire about immigration status as a matter of policy. The department has pointed to that policy as vital to building trust in large immigrant communities.
That trust, Beck said in a press conference in March, is starting to erode. Although he didn't directly blame Trump's policies, Beck said reports of sexual assault dropped 25% and domestic assault reports also dipped 10% among the city's Latinos this year, even though those drops were not seen in similar ethnicities.
California State Sheriff's Association, whose 58 members are wardens of the county jails, vehemently disagrees with that notion.

"Quite frankly, we believe that people that are in the country illegally and commit serious crimes ought to be deported," said Kern County Sheriff and President of the association Donnie Youngblood.
His association has been the most vocal opponent of the California bill, and Youngblood said he doesn't believe the notion that cooperating with immigration officials can deter victims from coming forward.
"I don't have people, that I'm aware of, that don't report crimes because they're in the country illegally," he said.
The tone and rhetoric surrounding the sanctuary issue has forced law enforcement leaders to step into the public debate because of its impact on public safety, said Donn Peterson, president of the California Colleges and University Police Chief's Association.
"In the wake of the election, with the rhetoric and some of the blatantly racist and prejudicial statements that were made in the course of the campaign by our current president, we are seeing an increase of fear and concern," he told BuzzFeed News.
His association is in favor of California's sanctuary state bill.
"If (immigrants) fear the police, they don't want to come forward," he said. "I don't want to knock on someone's door and have them think, 'Oh no, it's the police.'"
Peterson argued local departments need to stay out of immigration enforcement and in doing so made an assertion eerily similar to that of his colleagues on the opposite side.

"I don't think this has anything to do with politics," he said. "It's about right and wrong."