Kate McKinnon had people cracking up with her impressions of Hillary Clinton on Saturday Night Live during the election, but she took on the role of Attorney General Jeff Sessions in a Forrest Gump parody on Saturday.
"I'm the attorney general of the whole United States," said McKinnon's Sessions to the first passenger at the iconic bus stop. "I got to meet the president and everything. He shook my hand like this."
"This is my good friend Kellyanne. She ain't got no legs."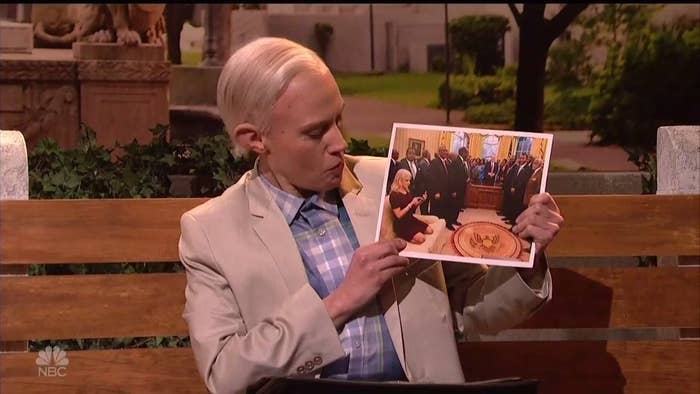 "I always say life is like a box of chocolates. Sure are a lot of brown ones in there!"
"Yeah, I had a bad week, " said McSessions to the next passenger. "So my lawyer says, 'Run, Jeffrey, Run!'"
"I talked to the Russians," confessed Kate/Jeff the next unlucky benchmate. "Twice."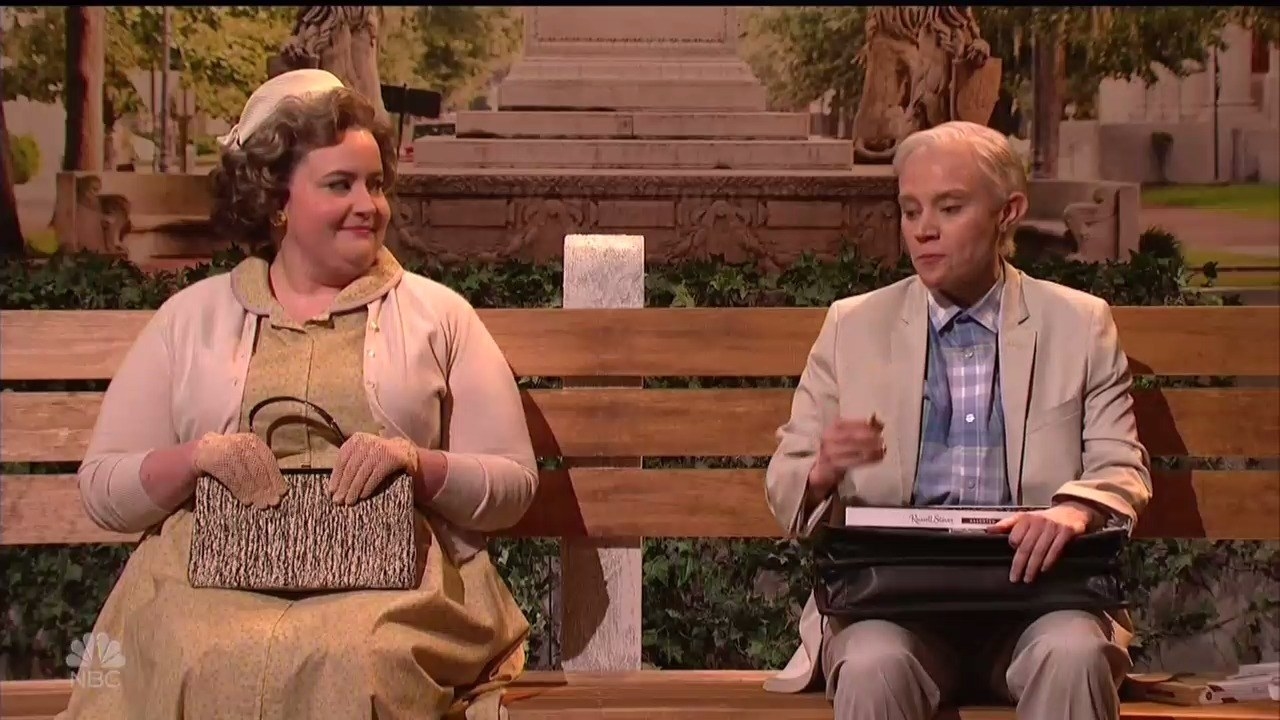 Next off the bus was this dashing, shirtless fellow with a thick Russian accent. "This meeting never happened."
But Sessions has one more guest to meet on the bust stop. And if you watched The Help, she may look familiar.
"My name is Minny," Octavia Spencer, playing her role from The Help says. "I'm from a different movie."
And you remember the poop pie scene from the film right?
Well, Minny remembers Sessions.
"I have a pie I baked especially for you."