Justin Bieber Reportedly Asked To Leave After Climbing Mayan Ruins
Bieber had been told several times not to climb on the ruins or walk into restricted archeological areas before being asked to leave the site near Cancun, the local paper reported.
Justin Bieber and his entourage were reportedly asked to leave a Mayan archaeological site near Cancun, Mexico, Thursday after trying to climb the ruins.
The Associated Press reported that the Canadian singer was asked to leave Tulum after trying to climb one of the sites that are roped off from the public.
Tulum is a Mayan city and port in the state of Quintana Roo, which is believed to have reached its peak in the 13th century.
The site contains several archaeological sites, some that are accessible to the public and some that are are cordoned off because they are unstable or need to be preserved.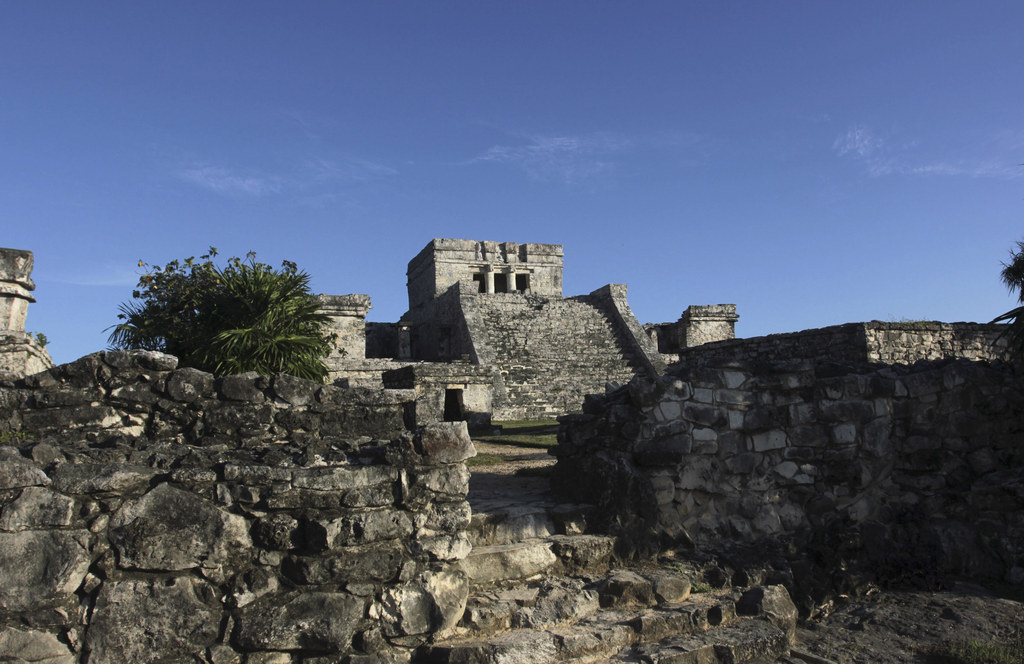 An official from Mexico's National Institute of Anthropology and History told the AP Bieber was at the historical site Thursday when he was "asked to leave." But it was not clear which of the sites he allegedly tried to climb.
Bieber has been vacationing in Mexico's Caribbean coast, where he has posted several pictures showing the area's jungles and beaches.
He apparently met with a local shaman as well, where he received a blessing in the Mayan jungle, according to Alltournative, a cooperative that works with Mayan communities and organizes tours of the area.
A spokesperson for the ecotourism cooperative told the AP he was respectful during his visit before he was asked to leave Tulum.
But according to Novedades Quintana Roo, a local newspaper, Bieber had been ignoring signs and ropes that restricted access to certain areas.
Staff at the site then asked the singer several times not to go into the restricted areas and to not climb on the sites, before eventually asking him to leave, the paper reported.
Bieber's security also reportedly argued with site staffers, prompting them to call law enforcement, but the singer and his entourage had left by the time authorities arrived.