ISIS Justifies Taking Of Yazidi "Slave-Girls" As Concubines
The extremist Islamic State of Iraq and Syria admits that its fighters have taken Yazidi slaves in justifying the action in an English language publication this week.
ISIS is justifying the enslavement of Yazidi women, writing in an English-language publication that many of them have been taken as concubines and converted to Islam.
The extremist Islamic State of Iraq and Syria, however, scoffed at characterizing the practice as rape, arguing that the taking of "slave-girls" is established and condoned under Islamic law.
"I write this while the letters drip of pride," read an article in the ninth issue of Dabiq, a glossy magazine published by the group. "We have indeed raided and captured the kāfirah women, and drove them like sheep by the edge of the sword."
It is at least the second time the group has addressed the topic of ISIS fighters taking Yazidi slaves as it has expanded its stronghold in Iraq and Syria.
A report issued by Amnesty International late last year detailed some of the horrors Iraq's Yazidi minority have experienced at the hands of ISIS fighters.
Yazidis, who lived in a semiautonomous part of northern Iraq alongside Kurds, have been targeted by ISIS as part of a "deliberate policy of ethnic cleansing in northern Iraq," according to the report.
Hundreds of men were reported to have been killed or forced to convert to Islam under death threats, while women and girls were reportedly enslaved and "gifted" to loyal fighters.
In the latest issue of Dabiq, the writer also addresses fierce criticism that has been aimed at the group since reports of rape and enslavement of the Yazidi women were made public, a practice that many argue is at odds with mainstream Islam.
"I further increase the spiteful ones in anger by saying that I and those with me at home prostrated to Allah in gratitude on the day the fist slave-girl entered our home," the article states.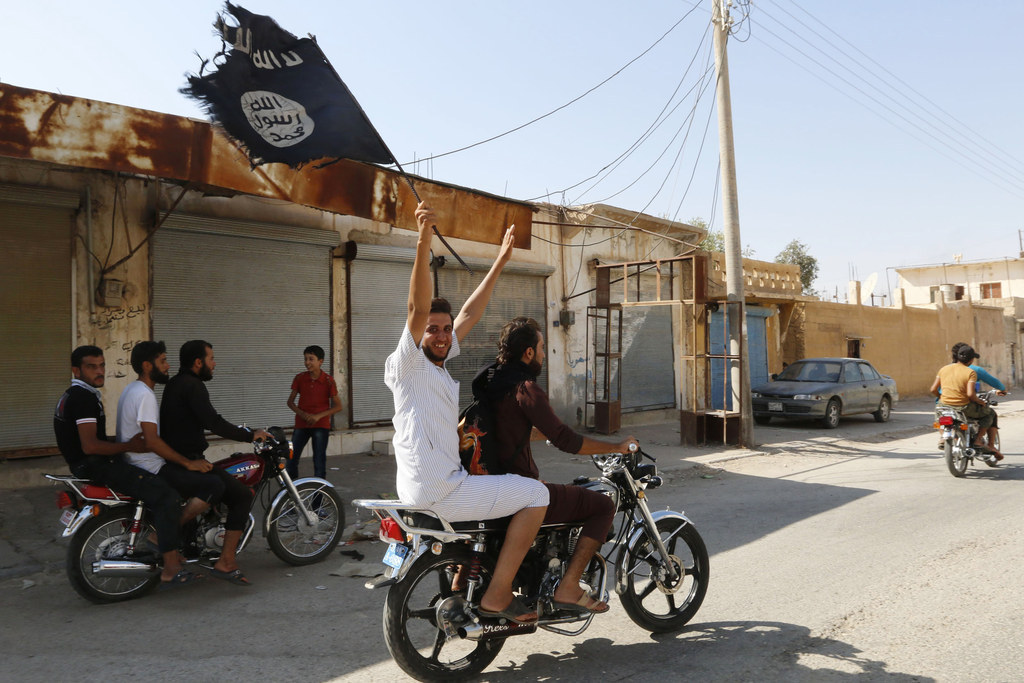 The magazine also made a quick reference to the shooting in Garland, Texas, where Elton Simpson and Nadir Soofi were killed after opening fire at a contest to draw the Prophet Muhammad.
The magazine referred Simpson and Soofi as "lions," "mujahidin," and "two brave men who took it upon themselves to remind the enemies of Allah and His Messenger (sallallahu 'alayhi wa sallam) that as long as they choose to wage war on Islam, they would have no peace."
The magazine, however, did not offer any new details or insights into the shooting or the men's contact with the extremist organization.
ISIS supporters have taken responsibility for the shooting that claimed the lives of Simpson and Soofi. The two men were found to have tweeted messages to ISIS supporters, but officials have said it is unclear whether ISIS directed the men at all.