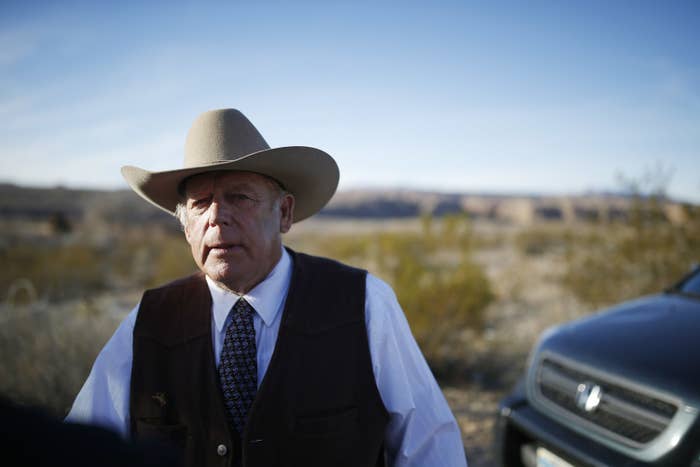 An investigator with the Bureau of Land Management has accused the federal agency and prosecutors of widespread misconduct and purposefully withholding evidence from attorneys representing Cliven Bundy and his sons, the Nevada ranchers currently on trial for their role in a 2014 armed standoff with federal agents.
In a leaked 17-page letter, the BLM investigator accused top supervisors at the agency of mocking the Bundy family, playing a role in increasing tensions during the armed confrontation with agents, and possibly withholding exculpatory evidence as Cliven, Ryan and Ammon Bundy, and top supporter Ryan Payne face multiple federal charges.

In 2014, the Bundys and hundreds of their supporters faced off with federal agents in the Nevada desert, propelling the family into the national spotlight and emboldening an anti-federal government movement. The four men are now facing charges of conspiracy to commit offenses against the US, impeding or injuring a federal officer, threatening federal officials, and multiple weapons charges.

"I routinely observed, and the investigation revealed a widespread pattern of bad judgement, lack of discipline, incredible bias, unprofessionalism and misconduct, as well as likely policy, ethical, and legal violations among senior and supervisory staff at the BLM's Office of Law Enforcement and Security," the letter, written on Nov. 27 by Special Agent Larry C. Wooten reads.
Wooten also accused the US Attorney's office of turning a blind eye to his complaints, suggesting exculpatory evidence is being withheld from attorneys in the case.
The letter, leaked online Thursday, caused the Las Vegas trial to take a dramatic and unexpected turn, with Cliven Bundy's attorney requesting the case be dismissed and the federal judge hinting at the possibility of a mistrial over claims that prosecutors have not turned over key evidence in the case.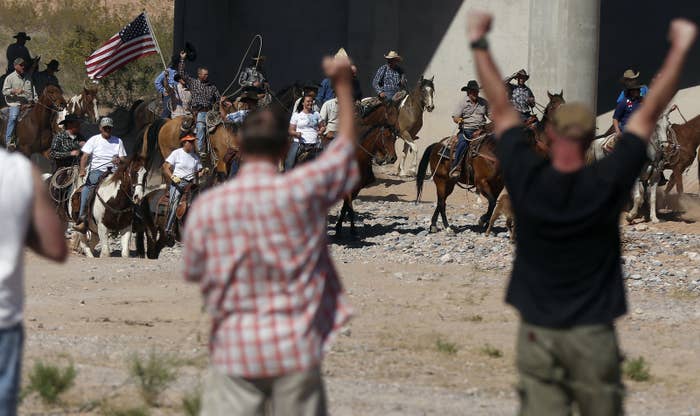 The Oregonian reported that Bundy's attorney, Bret Whipple, included the scathing letter in a motion filed Monday to dismiss the case, but the letter itself was under seal. The document was then obtained by a Washington state legislator, Matthew Shea, who has been a supporter of the Bundy family, and posted publicly on Facebook.

The letter focuses mostly on what Wooten describes as an "unprofessional amateurish carnival atmosphere" between agents and supervisors, including office conversations about pornography, masturbation, and sex.
"The misconduct caused considerable disruption in our workplace, was discriminatory, harassing and showed clear prejudice against the defendants, their supporters and Mormons," he wrote.
But the letter also carries serious allegations against BLM supervisors and prosecutors that could affect the federal trial, including allegations of withholding key evidence.
BLM agents did not turn over all evidence to prosecutors for the trial, Wooten alleges, and the now-acting Nevada US Attorney Steven Myhre, "adopted an attitude of 'don't ask, don't tell' in reference to BLM Law Enforcement Supervisory Misconduct that was of a substantive, exculpatory and incredible biased nature."

He also accused Myhre of possibly not turning over evidence to defense attorneys.
"I feel he is likely willing to ignore and fail to report exculpatory material, extreme bias and act unethically and possibly deceptively to win," Wooten wrote.
Trisha Young, a spokesperson for the Nevada US Attorney's office told BuzzFeed News the department had no comment. Defense attorneys for Cliven Bundy did not immediately respond.

On Monday, US District Judge Gloria Navarro raised the possibility of a mistrial after federal prosecutors did not provide documents or witness names to defense attorneys in a timely fashion, pointing out that prosecutors failed to meet evidence deadlines at least seven times.
Wooten also accused BLM supervisors of being involved in other unethical behavior that he alleges could jeopardize the case, including monitoring jail phone calls between defendants and their wives until Myhre put a stop with it. Wooten also claimed agents at the BLM office had some sort of "religious test."
"On two occasions, I was asked 'You're not a Mormon are you' and I was told 'I bet you think I am going to hell, don't you,'" he wrote.

Wooten also suggested BLM supervisors were at least partially to blame for the escalation of the armed confrontation between agents and Bundy supporters because of the agency's actions.
"Former BLM Special Agent-in-Charge (SAC) Love specifically and purposefully ignored U.S. Attorney's Office and BLM civilian management direction and intent as well as Nevada State Official recommendations in order to command the most intrusive, oppressive, large scale, and militaristic trespass cattle impound possible," he wrote.
Wooten alleged he was removed from the case in February, after he asked Myhre if statements made by a former BLM special agent in charge in Nevada and Utah to "go out there and kick Cliven Bundy in the mouth (or teeth)" and "get the troops fired up to go get those cows and not take any crap from anyone" would be considered evidence that needed to be shared with defense attorneys.
Myhre allegedly replied, "It is now."
Two days later, Wooten said he was taken off the investigation.