Machete-Wielding Man Shot At New Orleans Airport Dies
A man armed with a machete and wasp spray attacked TSA agents Friday before being shot three times by a sheriff's deputy, authorities said. Authorities said the man has a history of mental illness and his motives are unclear. He died Saturday from his injuries.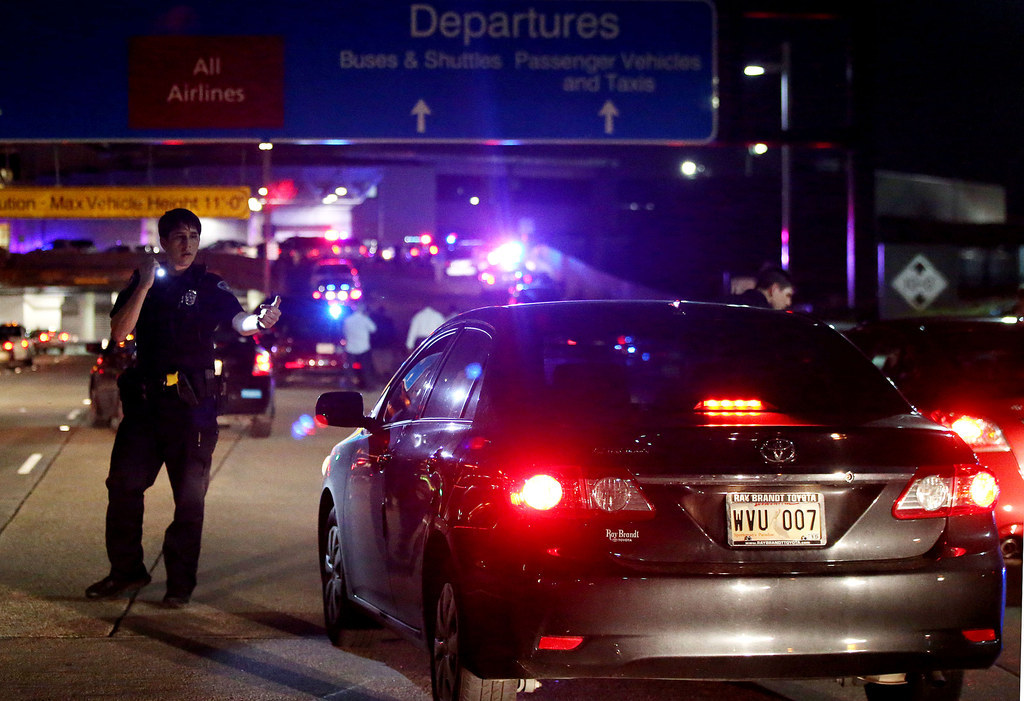 A man who was shot three times while wielding a machete in a New Orleans airport checkpoint died Saturday, law enforcement officials told BuzzFeed News.
"He was pronounced dead at 4:02 p.m.," Col. John Fortunato of the Parish Sheriff's Department said.
Identified as Richard White, officials said he was also carrying six Molotov cocktails at the time of the shooting Friday night.
But what his motive was when he slashed one TSA agent, and sprayed others with wasp spray, remained unclear, Parish Sheriff Newell Normand said during a news conference Saturday.
White, 63, was also carrying a bag before violence erupted at Concourse B of the Louis Armstrong New Orleans International Airport, the Associated Press reported.
Inside, Normand said authorities found six mason jars filled with gasoline and cloth wicks, a barbecue lighter, a plastic letter opener, crushed powder, and green fuses.
"We don't really know what his intent was about anything, until we have an opportunity to talk to him," Normand told reporters.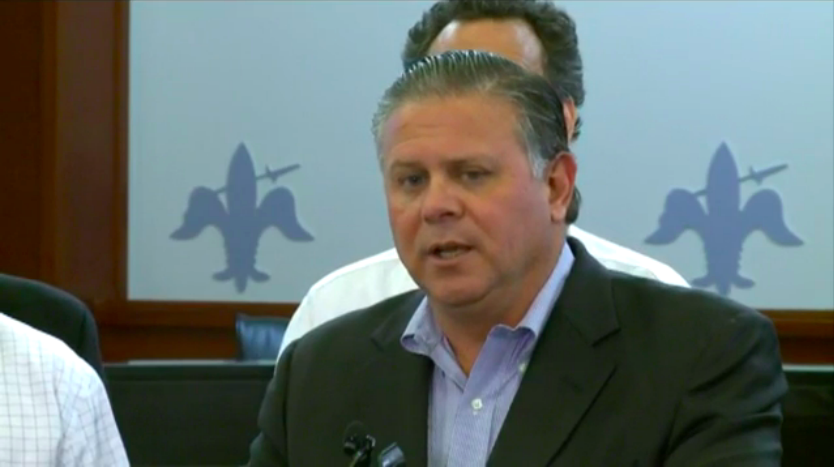 White, a taxi driver who had recently received his chauffeur's license, had a history of mental illness, Normand said.
White underwent surgery after being shot three times Friday night.
Normand said authorities felt fortunate no one else was seriously injured.
"There's a saying, 'You'd rather be lucky than good,' and I think we were both last night to the nth degree," he said.
White attacked TSA agents at Louis Armstrong New Orleans International Airport at around 8 p.m. Friday before he was shot multiple times by a deputy, authorities said.
White sprayed several people with wasp spray and slashed a TSA agent in the arm with a machete at a security checkpoint, Col. John Fortunato of the Parish Sheriff's Department told BuzzFeed News on Friday.
One TSA agent was able to fend off the machete attack with a piece of luggage before White gave chase. A Parish Sheriff's deputy intercepted the chase opened fire, hitting White three times, authorities said.
In total, four people were transported to the hospital, including White. The three other patients were listed in fair to good condition, officials said.
Parish Sheriff Newell Normand told reporters that White's vehicle had been located parked near the airport was being evaluated by a bomb squad "out of an abundance of caution."
Several passengers told BuzzFeed News that the shooting sent passengers rushing toward the exits as the airport was placed on temporary lockdown.
"I just got my bag and all of a sudden a bunch of people started running out of the airport," Mya LaGrange told BuzzFeed News. "Everybody was frazzled. There was a bunch of police."
The incident appeared to have occurred shortly before 8 p.m., she said. About 10 minutes later, an ambulance was seen in the area.
The airport, including pending flights, was shut down for less than 20 minutes, Normand said.
Earlier in the evening, Normand gave reporters a more detailed account of how the incident unfolded.
White first encountered a TSA agent at the boarding pass checkpoint at about 8 p.m. When he was challenged, he sprayed the agent in the face, Normand said.
He then moved onto to another security checkpoint, where he encountered two more TSA agents, one of whom — a woman — suffered a cut on her arm as White attacked with his machete, Normand said.
The second agent used a piece of luggage to defend himself and escape as White gave chase.
At that point, the sheriff's deputy got a call for assistance, intercepted the foot chase, and opened fire, hitting White three times, Normand said.
A bystander suffered a graze wound to the arm during the shooting, he added.
The incident occurred near concourse B, and prompted officials to evacuate the airport.
Brett Leonard, who traveled to New Orleans from San Francisco, told BuzzFeed News he walked through the security checkpoint just before the shooting occurred.
"They shut everything down," he said. "I've never seen so many cops in my life."
Passengers were being helped into taxis by officials to clear the area, Leonard said.
Craig Betbeze of the FBI's New Orleans Division told BuzzFeed News that agents were sent to the airport to assist in the investigation.