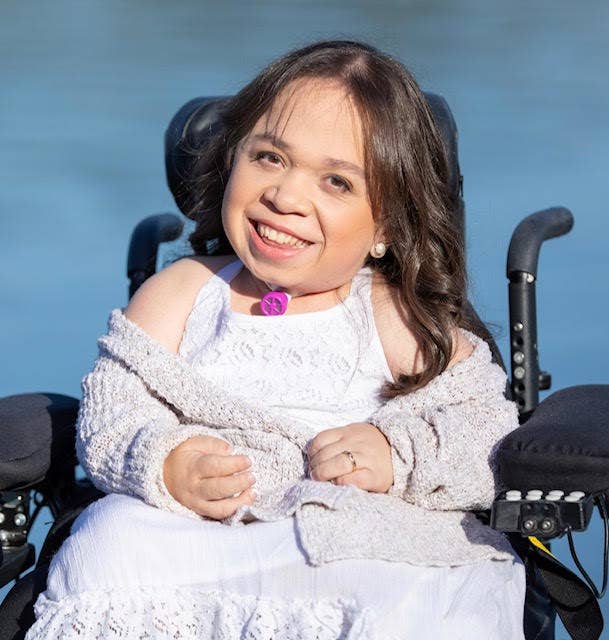 Maria Isabel Bueso was diagnosed with a rare and debilitating genetic disease in Guatemala when, at 7 years old, she was invited to the US to take part in a clinical test.
Not only have the weekly, six-hour treatments at the University of California, San Francisco Benioff Children's Hospital in Oakland kept her alive, but doctors say Bueso, now 24, helped play a role in making the clinical test a success, helping extend the lives of patients like her.
Now she and her mother fear they could be deported and lose access to the treatment, leading to her death.
"There's no Plan B," Maria Isabel's mother, Karla Bueso, said, noting that the treatment is not available in Guatemala. "I can't even think of the possibility that this isn't fixed. We're talking about someone who needs this treatment to live."
Maria Isabel Bueso has lived in the US for the past 16 years under a medical deferral for removal, but in August, she and other patients were told the program was ending and that they had 33 days to leave the country.
Her case caught national attention and, after the New York Times highlighted her case, the Trump administration announced it would reconsider its decision.
But the Buesos have still received no direction from immigration officials, are unclear if they will be allowed to stay past the deadline, and worry that patients like Maria Isabel could still be forced out of the country by an immigration policy that has focused on tightening restrictions for both documented and undocumented immigrants.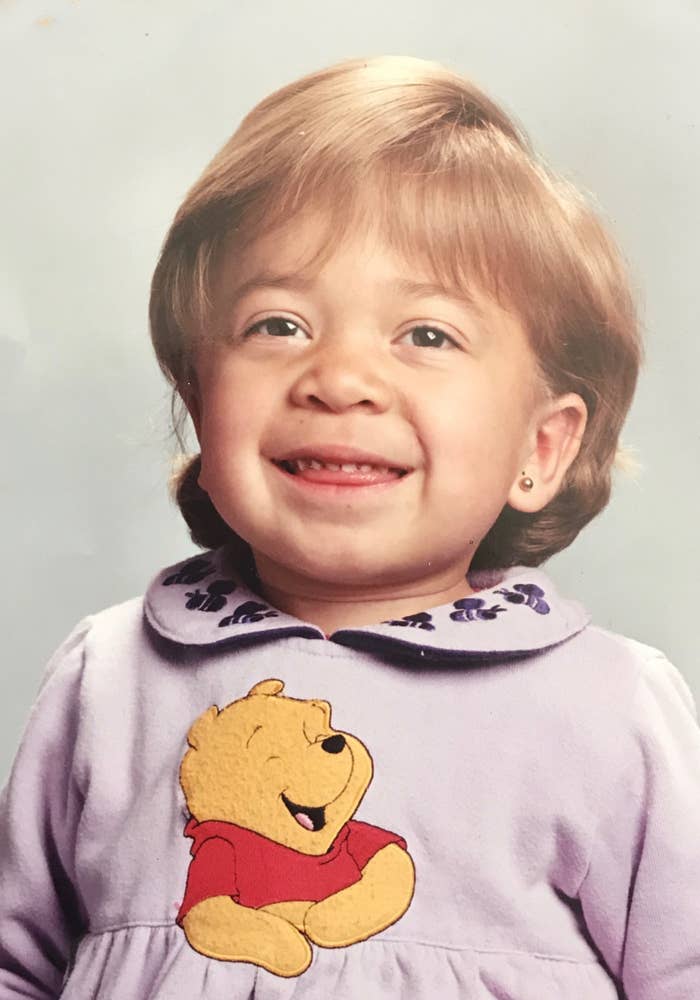 "I always feel that this is not political, it's an ethical issue," Karla told BuzzFeed News.
So while their immigration status remains in limbo, Maria Isabel and Karla have decided to draw attention to patients whose residency status remains under threat by the Trump administration.
On Friday, the mother and daughter took part in a protest outside the hospital. Organized by the California Nurses Association, a union representing more than 100,000 registered nurses in the state, the rally was meant to draw attention to Bueso and others whose health is threatened by the possibility of deportation.
"This is a horrifying example of cruelty," Wendy Bloom, a registered nurse at the children's hospital who has helped with Bueso's treatment for the past 13 years. "It's horrifying and, as a nurse, you understand the stress of having to go through this and deal with a sick child."

For some nurses, including those who have known Maria Isabel during her treatment, the issue has become personal.
"We always have to be in a fight to get people care, and it's wrong," Bloom said. "There's a lack of compassion right now."
Maria Isabel Bueso was diagnosed as a child with mucopolysaccharidosis VI, also known as MPS 6, a rare disorder that can cause dwarfism, clouded vision, difficulty breathing, spinal cord compression, and enlarged organs, among other disabilities.

Those with MPS are unable to break down sugar molecules and rarely live past 20 years. But since taking part in the clinical trial in 2003, Bueso has gone on to graduate summa cum laude from Cal State East Bay and advocate for people with rare diseases. Her participation in the treatment trial also led to the Food and Drug Administration's approval of Naglazyme in 2005, the first and only treatment for people with her disorder.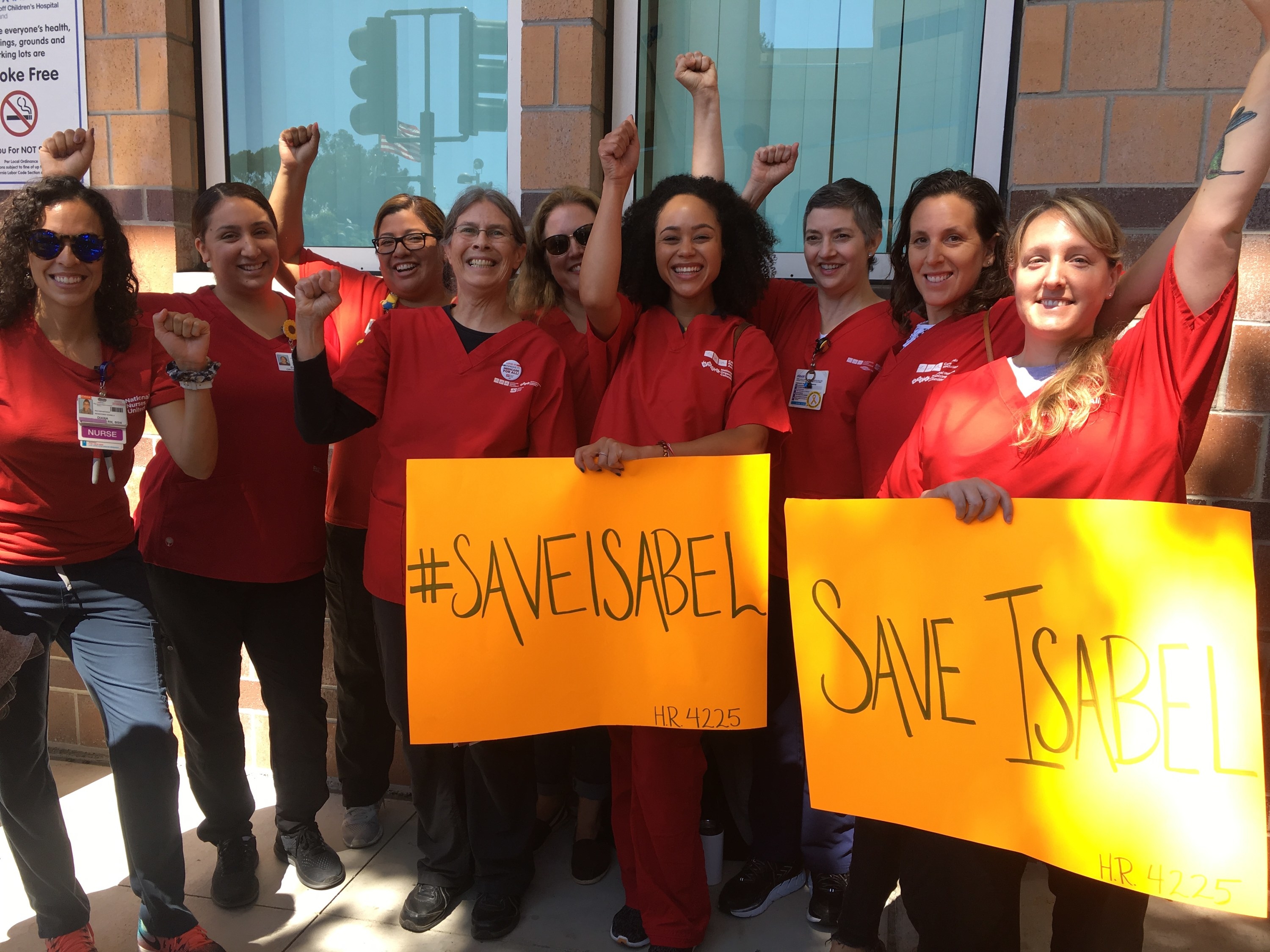 "If Maria Isabel misses one infusion she will have increased joint stiffness," Paul Harmatz, her doctor, wrote in a letter to immigration officials this year, when the family was hoping to extend their deportation deferment. "If she were to return to Guatemala, she would no longer have access to the medication and she would die."

So when Karla Bueso got a call from her attorney last month telling her they had 33 days to leave the US, she was in shock. Despite the administration's crackdown on immigrants, she thought she and her daughter would not be affected.
"We didn't see this coming," she said. "We were in shock. Isabel was shaking, and I thought I was going to end up in the ER that day because she was not OK."
After talking to her attorney, one of the first people she told was Bloom, who has known the family for 13 years.
"Just imagine if your child has a serious disease that is going to shorten their life, and you're offered some sort of treatment," Bloom said. "Then you have to worry about being deported."
The New York Times reported that US Citizenship and Immigration Services received 1,000 deferred-action applications for medical issues each year. And although the administration has stated deportation hearings were not set for people who received letters to leave the country, officials have not said if it will continue to grant people extensions to receive medical treatment and stay in the US.
For Maria Isabel, the deadline is Sept. 14.
She told BuzzFeed News she's trying not to focus on the deadline, but hopes her case can draw attention to other people whose immigration status also threatens their heath and well-being.
"I know that other families are going through the same situation," she said. "They need medical attention, and my hope is that, at the end, a solution will come out."

On Wednesday, she is set to testify to a congressional committee in Washington, DC, about her case. Meanwhile, Karla is trying to stay optimistic about her daughter's prospects.
"I still have the hope that this administration can look into their heart and fix this," she said.