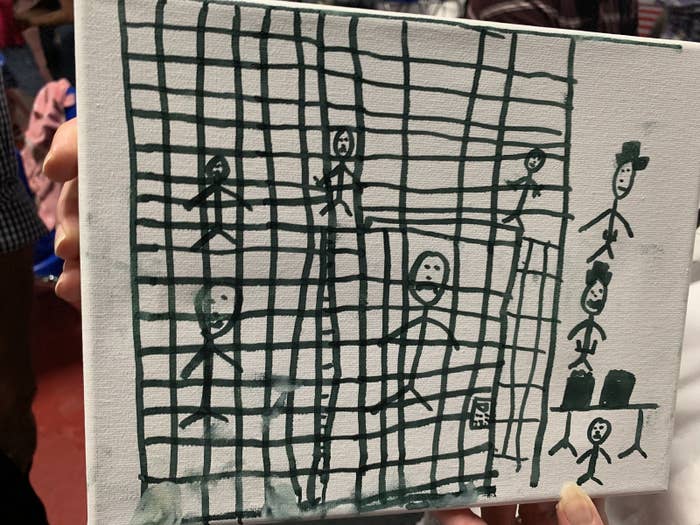 Immigrant children who were taken into custody in Texas have drawn pictures of themselves with sad faces being detained inside cages belonging to US immigration officials.
Released by the American Academy of Pediatrics (AAP) on Wednesday, the grim drawings were made by young children who had been recently released from US Customs and Border Protection custody when asked to depict the conditions they were held in for days.
The drawings are a somber reminder of the shocking, dirty, and overcrowded conditions that children and other immigrants have been found to have been held in while in US custody in recent weeks.
In one of the drawings, children sleep on the floor with what are presumably Mylar blankets while a guard looks on. In another, two toilets can be seen in the cell where the children are kept. In all three drawings, vertical and horizontal lines depicting the cells dominate most of the canvas.
"I describe them almost like dog cages," Dr. Sara Goza, incoming president for the AAP, told CBS News. Goza visited several CBP facilities last Wednesday, the AAP told BuzzFeed News. The drawings given to Goza and a staff member with AAP from a mental health clinician who specializes in Latino child trauma.
The drawings were made at the Catholic Charities Humanitarian Respite Center in McAllen, Texas, where immigrants and asylum-seekers go after first being released from CBP custody. It is often the first chance adults and children have to get a shower, clean clothes, and a hot meal, according to the AAP.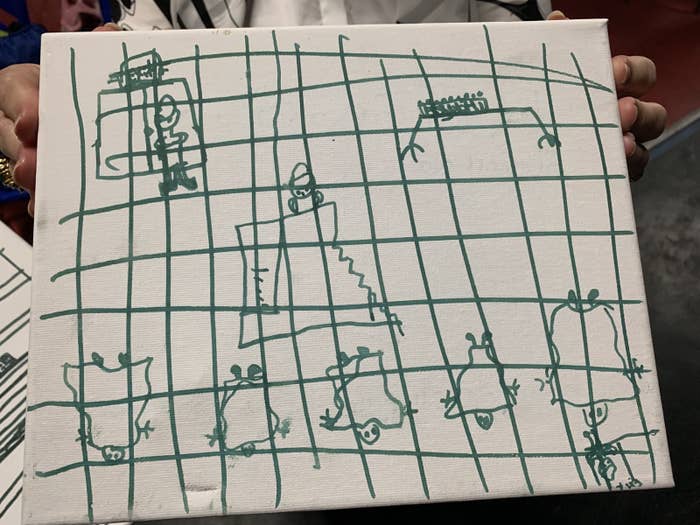 Speaking with CBS News Wednesday morning, Goza said many of the children they visited were staying in squalid conditions.
"When they opened the door the fist thing that we, that hit us, was the smell," Goza said. "It was the smell of sweat, urine, and feces."
Despite the number of children, she said, there were hardly any sounds coming from the crowd.
"There was no laughing, no joking, no talking," Goza said, describing the cells as "almost like dog cages."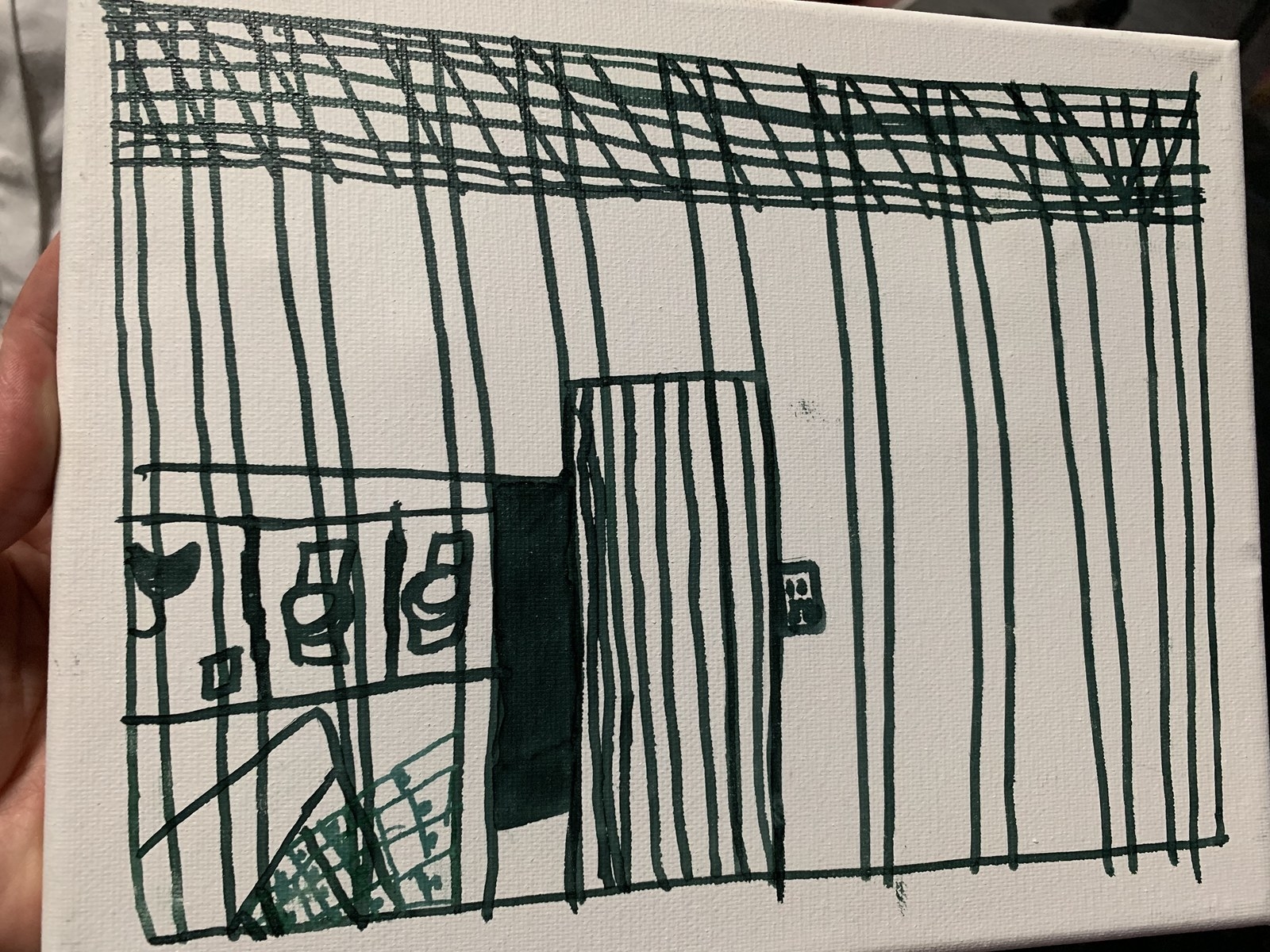 The three drawings released by AAP were made by three young children, including two children from Guatemala, ages 10 and 11. It was not immediately known where the third child, a 10-year-old, was originally from.
It was unclear which CBP detention facilities the children had been housed in, but an official with AAP said the agency was trying to determine the exact location of their detention center.
The drawings were released on the heels of multiple reports detailing the conditions in which people are being held in while in CBP custody.
Inspectors with the Department of Homeland Security found several facilities where people were held in disgusting conditions where they had no access to showers and were fed only bologna sandwiches while in extremely crowded conditions.
The DHS Office of Inspector General on Tuesday released several pictures showing people sleeping on concrete floors, and some of them being held in cells where there was only standing room.
And when members of Congress visited Border Patrol facilities Monday, three said immigrant women told them they were being held in cells with no running water where agents told them to drink from toilet bowls.
Medical officials have also spoken out about the dire state of the facilities, including one doctor who compared them to "torture facilities" where breastfeeding mothers and babies were not receiving enough food.
On Wednesday, President Trump spoke out for the first time regarding the conditions of detention facilities for immigrants. In a series of tweets, he applauded Border Patrol for a "great job" and and claimed, "many of these illegals aliens are living far better now than they...came from, and in far safer conditions."