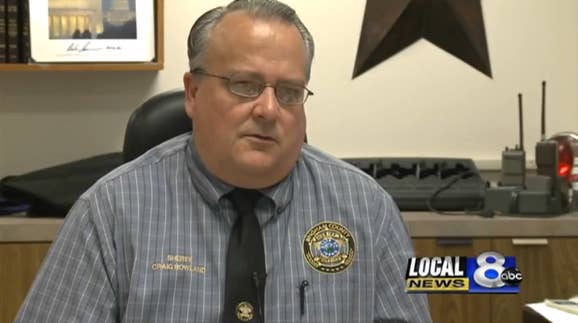 An Idaho sheriff said there is no need to test rape kits in every sexual assault investigation because "the majority of our rapes that are called in are consensual sex."
The comments were made by Bingham County Sheriff Craig Rowland to a local television station Tuesday in response to a state bill that would require rape kits to be tested and tracked.
In an interview with BuzzFeed News, Sheriff Rowland stood by his comments, saying all rape cases are investigated by his detectives, but that a "majority" of the initial reports are determined to have been consensual or unfounded because the victim recants their story.
"A lot of the cases that we see it's, 'We went too far, my boyfriend and I really don't know what to tell my parents,' and that's investigated," he said Wednesday.
Asked repeatedly whether his statement that a "majority" of rape cases are deemed to not have been crimes was correct, he said, "I think that's pretty accurate."
The sheriff's comments have drawn sharp criticism. Among his critics is Rep. Melissa Wintrow, who introduced the legislation at the state legislature.
"That's the reason why we need a law for this," she told BuzzFeed News.
Wintrow, who worked at Boise State University with students who reported being sexually assaulted, said Rowland's statements raised concerns about how he and his detectives handled sexual assault cases and interacted with victims.
"His comment makes me question how his agency has viewed victims in his county," she said. "What kind of environment exists to report a crime?"
Wintrow pointed to FBI statistics that suggests only 30% of sexual assaults are reported by the victims.
"We live in a culture where a woman's word is not seen over a man's," Wintrow said.
Victims are often already reluctant to report a sexual assault, she said, and how law enforcement deal with them can affect them and even cause them to question themselves.
"When we have a sheriff that says most people recant, I'm going to question his interview style," Wintrow said. "I'm going to question how possible it is for victims to approach him."
Assuming most reports will be false or found to be consensual, she said, can bias a detective and affect their investigation.
Rowling, however, disagreed.
"I don't see my guys and gals doing that," Rowling said. "When a sheriff goes in to interview, that's a completely new case."
According to FBI statistics, the rate of false rape allegations being made by a victim ranges from 2 to 8% of all cases. Rowland, however, at least twice stood by his assessment that most of the rape allegations received by his department were deemed to not be crimes.
Told about the FBI's statistics about false rape allegations, Rowland argued, "That's nationwide."
"We're dealing with my county, and that's the only stat I have," he said.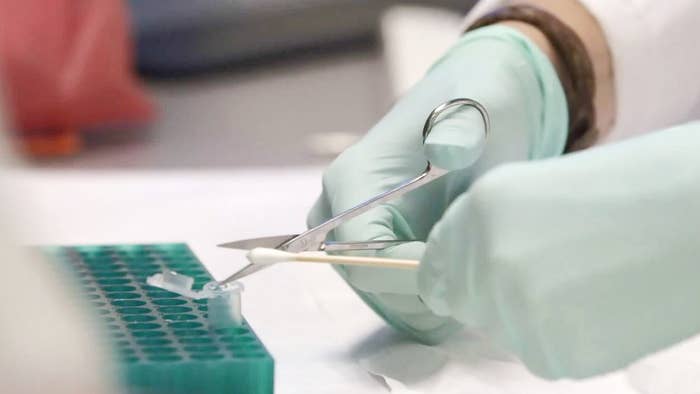 Bingham County, a community of about 45,000 people, reported 5 forcible rapes in 2014, according to the FBI's annual crime report. There were eight reported rapes in 2012 and 2013.
"We are a small LDS [Church of Jesus Christ of Latter-day Saints] community," Rowland said. "A lot of people that are making side comments that aren't from Idaho or don't know anything about Idaho think we're like Chicago and that we have dozens of them [rapes]."
Rowland said he was "perhaps incorrect" about saying a "majority" of the cases were consensual, but that "a number of cases" were found to be. In those cases, the sheriff said, his department did not have the rape kits tested.
"Once we talk to the victim and the suspect and we determine it was consensual sex, we have a counselor that we have that they can talk to, but pretty much the case was over," he said.
Rape cases can be difficult because of a lack of physical evidence, Rowling said, which is why victim and suspect interviews are so important to investigators.

If a suspect confesses, for example, he said investigators often don't use a rape kit in those cases either.
"We take (the confession) to the prosecutor," Rowling said. "We don't use that rape kit. We use that confession."
"I think I'm getting beat up because the majority of our rapes are consensual sex — the majority of the rapes that are called in to dispatch — but they think we are not investigating them and that's not true," he said. "That's false."
Wintrow said she hopes the legislation will require more departments to use and test rape kits for their investigations, and create accountability for law enforcement agencies.

The bill has been approved by the state house and senate, and is expected to be sent to the governor for consideration.
"I hope the sheriff examines his comments and thinks about what conditions he is setting to have people come to report a crime, because his stats are not matching nationally or statewide," she said. "What's going on in his own department, his own detectives?"